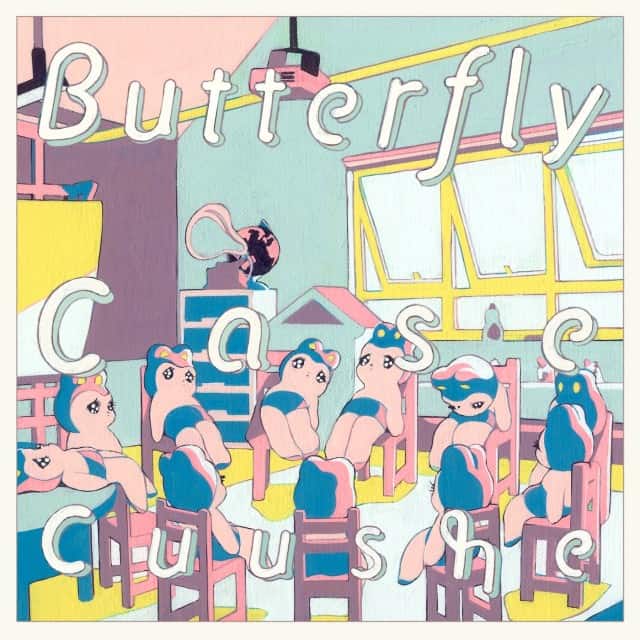 The lead single "I Love You" from Berlin-by-way-of-Kyoto dream pop songstress Cuushe's latest album makes a great first impression. At least it did for me. The mesmerizing groove slowly simmers with bubbling disco synths and a pulsating rhythm to accompany Cuushe's flowing, effervescent vocals as she sweetly murmurs "I love you" over and over again. When we first posted about it back in April, I summed it up pretty well by describing it as hypnotic and irresistible.
Wonderfully, it's not the only highlight on the record – far from it, in fact. The album's opener "Sort of Light" is equally engaging with a taut beat bounced steadily through a hazy ambiance. Cuushe's lovely croon is surrounded by a sparkling tapestry of bright synths, percolating samples, and drum machine beats. At over six minutes in length, it's easy to get lost in. And the same could be said for much of the rest of the album as well. For example, tracks like the swirling and feather-light "Twilight" or the crisp, reverberating "I Miss You" are thoughtfully textured, emotionally evocative, and spacious enough for exploration.
Pillowy, springy, and flavorful, her latest album, Butterfly Case, makes a perfect Musical Pairing for Kasey's Cocoa Marshmallows. It's a treat you don't want to miss.
You can buy Butterfly Case digitally and on CD from Bandcamp. Or (better yet) get a copy on super limited edition vinyl (only 125 colored vinyl / 125 black vinyl) from Dilated Time. Head back to the Kitchen to read Kasey's recipe for Cocoa Marshmallows.