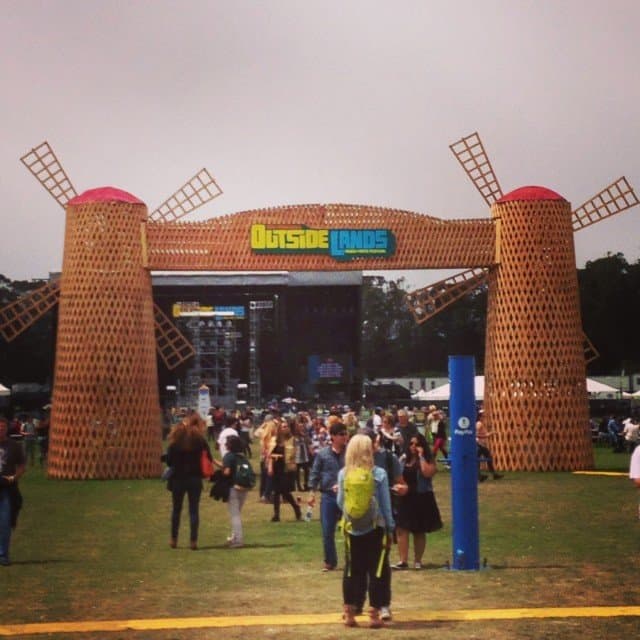 San Francisco's biggest music festival, Outside Lands, returned this past weekend with another exceptionally diverse lineup that included Paul McCartney, Nine Inch Nails, Hall & Oates, The National, Chromatics, Rhye, Jessie Ware, Pretty Lights, Grizzly Bear, Vampire Weekend, Kurt Vile, Willie Nelson, Yeah Yeah Yeahs, Youth Lagoon, Smith Westerns, MS MR, Jurassic 5, and way more.
Of course, as usual, the food and drink offerings were incredibly impressive. Sixteen craft breweries turned up including Sierra Nevada who again brewed a beer (Outside Lands Saison) specifically for the festival. Thirty six wineries were on hand pouring wine including TK favorites such as Preston, Scribe, and Navarro. And countless food trucks and tents served up a list of unique treats that included raw & bbq oysters, neapolitan-style pizzas cooked in wood fire ovens, porcini donuts, garlic mac n cheese, sardine potato chips, lamb poutine, and so on. Ed Droste from Grizzly Bear (a band with known foodie tendencies) quipped on stage, "you've got the bougiest food stands I've seen at a festival ever." I think it's safe to say, San Francisco wouldn't have it any other way. In fact, if Outside Lands has a motto it might as well be, "Come for the music, stay for the great food and booze."
We (and by "we" I actually mean "I") were on hand to critique the music, eat the yummy foods, and drink the craft beer and wine. Obviously I wasn't able to watch every set, sample every morsel, and drink every beer and wine available. In fact, because I was busy lawyering it up at the ABA Conference on Friday afternoon, I missed a number of sets I'd like to have seen including performances by Jessie Ware and Smith Westerns. For a variety of reasons I also missed sets I'd really like to have seen by Phoenix, Yeah Yeah Yeahs, and Chromatics. What follows are my favorite moments that I did experience in both music and food:
Top Music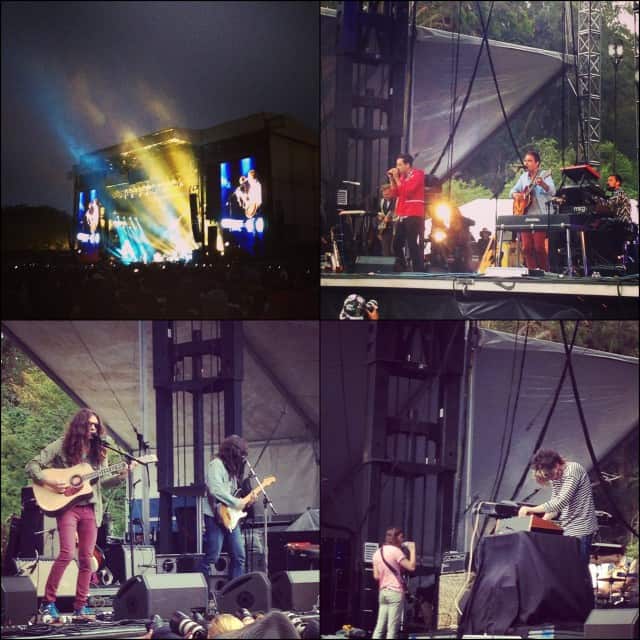 01. Paul McCartney.
I'd thoroughly convinced myself that Sir Paul McCartney's set wouldn't be that exciting. In fact, I feared it might even be boring. After all, he's only one member of the Beatles. He's also 71-years-old. And, if I'm honest, I like less than a handful of Paul McCartney's solo songs. Although he nearly lost me during the first part of his set (which included a large number of Paul McCartney/Wings tunes), he ultimately proved me very wrong. In fact, I'm happy to report that it's actually breathtaking to hear Paul McCartney sing songs like "Blackbird," "Ob-La-Di, Ob-La-Da," "Back In The U.S.S.R.," and, yes, even Wings' "Band On The Run" live and in person. Also, can I just say that I hope we're all lucky enough to be able to strut around and rock out on a massive stage for over 3 hours if/when we reach 71 years of age.
02. The National with Kronos Quartet and Bob Weir.
As many of our readers already know, I'm an avid fan of The National. And, having seen them many many times before, I'm happy to say this was the best performance I've seen from them yet. Kronos Quartet provided a stirring string section for the set adding a little extra "oomph" for a number of the band's tracks. And, of course, Bob Weir's presence added some spice to the band's closing jam "Terrible Love." I also found it incredibly satisfying to watch as frontman Matt Berninger emerged from delving deep within the crowd during Mr. November to shout with a swaying, defiant swagger, "I won't f**k us over / I won't f**k us over / I'm Mr. November." Oh, I also found it pretty cool that Matt Berninger sang, "If you want / to see me cry / play Let It Be…", mere moments before Paul McCartney appeared on that same exact stage and actually sang "Let It Be."
03. Grizzly Bear.
Grizzly Bear has always offered a surprisingly lively show and their set at Outside Lands was no exception. The band was in high spirits in part, no doubt, because it was their final gig of the tour (having reportedly performed 105 shows already this year). Ed Droste in particular joked with the crowd about the festival's bourgeoise food carts and the crowd's fun festival "vibes" that included pool noodles and girls sitting on shoulders.
04. Nine Inch Nails.
If you've wondered what relevance 90's industrial music may still offer then you need look no further than the reformed Nine Inch Nails' live show. A known perfectionist, Trent Reznor's newly built Nine Inch Nails is a sight to behold. A beautifully appropriate light show and San Francisco's low sitting fog provided the perfect ambiance for a setlist that included both new and old NIN-tunes including "Terrible Lie," "Head Like A Hole," "Closer," and "Hurt."
05. Youth Lagoon.
It was generally foggy throughout the weekend, but the sun offered a brief appearance on the Twin Peaks stage during Youth Lagoon's set. The material from YL's Year of Hibernation felt especially appropriate for that brief respite from the fog. Of course, the set's highlight was watching Youth Lagoon mastermind Trevor Powers pointing at random people in the crowd and intoning, "you'll never die / you'll never die / you'll never die, " during Wondrous Bughouse's cornerstone "Dropla."
06. Kurt Vile.
Despite frustrations with his monitor, Vile and his crew offered the most ferocious guitar jams I heard all weekend.
07. Willie Nelson.
Relaxed, engaging and free-wheeling, Willie Nelson proved once again that he's still a world class entertainer at 80-years-old. Oh yeah, and John Stamos was randomly on stage playing bongo drums with Nelson.
08. Rhye.
I found Rhye's sexy, laid-back vibes to be a little too chill for the festival scene, but generally satisfying nonetheless.
09. Hall & Oates.
I can't say I'm a Hall & Oates fan, but I can't deny that singles like "I Can't Go For That," "Rich Girl," and "Maneater" are perfectly irresistible festival fare.
10. Vampire Weekend.
I've not really been able to muster a lot of enthusiasm for the band's past couple of albums. This is true even though I've generally enjoyed their singles and find both albums to be incredibly solid. Still, that didn't stop me from having a great time during the band's set.
Top Food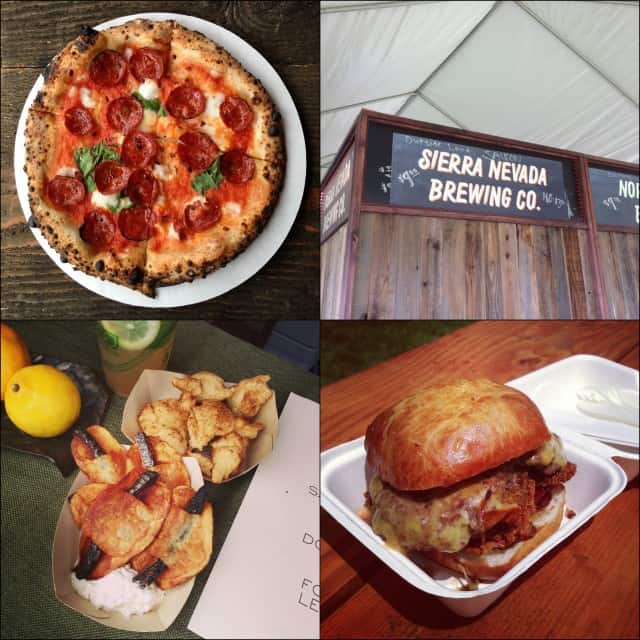 01. Del Popolo's Neapolitan-style Pizza with Pork Salami
02. The Whole Beast's Poutine / Bahn Mi / Paella
03. 4505 Meats' Best Damn Burger
04. Rich Table's Porcini Donuts & Sardine Chips
05. Bacon Bacon & Frickle Brother's Mash-Up Burger with fried pickles and bacon
06. Homeroom's Gilroy Garlic Mac & Cheese
07. Woodhouse Fish Company's Drake's Bay Oysters
08. Sierra Nevada's Outside Lands' Saison & Beer Camp #93 IPA
09. Almanac Beer Co.'s Biere de Chocolat American Porter
10. Pacific Brewing Lab's Squid Ink Black IPA