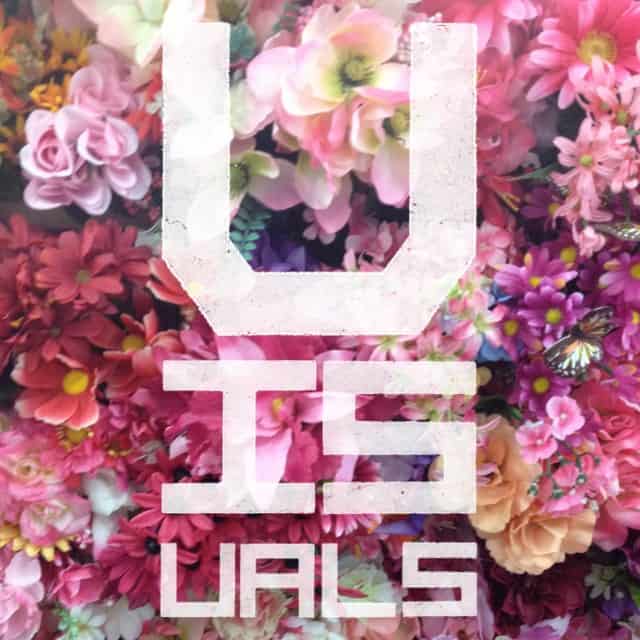 Brooklyn-based VISUALS is the project of songwriter and vocalist/guitarist/producer Andrew Fox who is accompanied here by drummer Marshall Ryan and other friends. The project has been quickly garnering kudos from all corners of the independent music industry in the past several months including nods from folks such as our friend Mark at yvynyl, the good people at No Fear Of Pop, the team led by Dodge at the incredibly excellent My Old Kentucky Blog, and the well-respected British publication NME who even included the duo in a recent "guide to the hottest new bands." In fact, from where I'm sitting it's easy to see that the quickly rising VISUALS are a band to watch in the months to come, so we're incredibly excited to share their debut single in this month's Pairings Box.
A bubbly, lurching bassline courtesy of Brian Betancourt (Hospitality, White Rabbits) opens the single on a-side "Levitation" before the jam snaps into a groove with chirping ambiance, Ryan's steady percussion, and a burrowing, reverb-drenched guitar riff. It's a buoyant, soaring melody that accompanies vocalist Andrew Fox as he confesses to dreaming of escapism, "I want to fly high above this town. I do. I want to, oh, to feel it let go." With its bright, swirling groove and, yes, its almost summery rhythm, the track effortlessly floats along never needing to touch the ground.
The b-side presents the exclusive premiere of the previously unreleased track "Fata Morgana." The title refers to a naturally occurring optical illusion that appears right above the horizon line in which several inverted and normal images appear stacked upon one another as a result of atmospheric ducting. Basically, this mirage can make common objects unrecognizable and appear to be floating in the sky (it's also the explanation for many UFO sightings). True to the track's namesake, Fox layers faded, shimmery guitar riffs atop disoriented FM samples and a shuffling Casio-beat ambiance in this sonically exotic and effervescent jam. It's a great track that Fox describes as "a meditation on the urban landscape as it relates to the desire to move ever upward and outward." The plaintive, slowly simmering track provides a nice balance to the single's sonically kinetic a-side.
If you like what you hear you can share comments and pictures of the single with VISUALS on Twitter (@visualsmusic) and on Facebook (Facebook.com/vvisualsmusic).
You know the drill. This is a limited-edition, hand-numbered pressing. This time we did 400 copies on fluorescent lemon-lime colored vinyl alongside a special edition of 85 copies on "yellow with black swirl" vinyl for gold club members. We have less than 30 copies remaining before we're sold out. Subscribe to the Pairings Box to get one before they're gone.