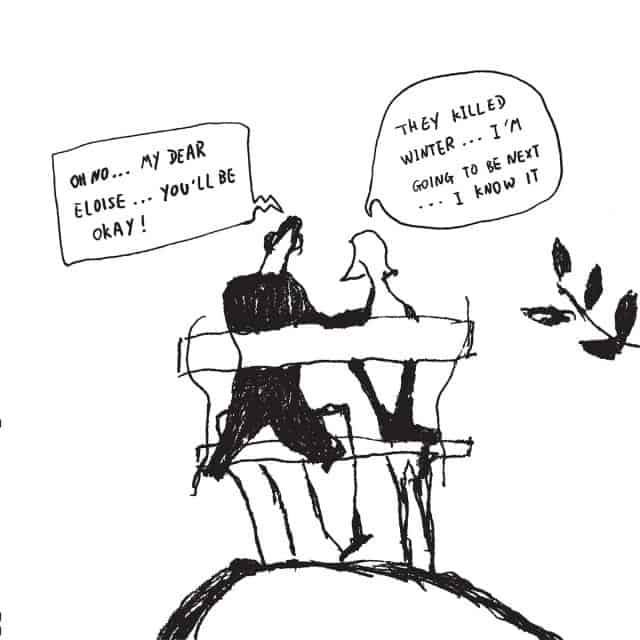 As some of you already know, we've just returned from an inspiration trip to Japan courtesy of UGG Australia's #CreativeCouncil project. Basically, UGG Australia sent us to Japan for the better part of two weeks to seek out great food and music inspiration for the site and the Pairings Box. Finding amazing food and cool vibes everywhere we turned, I'm happy to say the trip was a success.
On the music side of that equation, my favorite discovery was easily Big Love Records in Tokyo. The hard-to-find shop is located on the third floor of a small building off a little street in Shibuya. They offer a collection of exclusive vinyl records, cassettes, craft beer, coffee, and housemade baked goods. In other words, Big Love is nearly perfect. And those exclusive vinyl releases? They include a limited-edition 12″ single by The xx, a new 2xLP by Dirty Beaches, and a number of LPs and 7″s by rad emerging artists including Beijing's Dear Eloise.
In fact, that Dear Eloise single in particular has been getting a lot of play in our home since we returned. The single's a-side, "Vanishing Winter," burns open with a warm wall of gauzy reverb-soaked guitar fuzz and a steady beat. Much like the early releases by the Dum Dum Girls, a bright but flinty guitar-led melody and soft female vocals peak out from the haze like a light glowing underneath a mountain of fog. It's very, very lovely.
This is available on limited-edition coke bottle clear vinyl via Big Love Records.