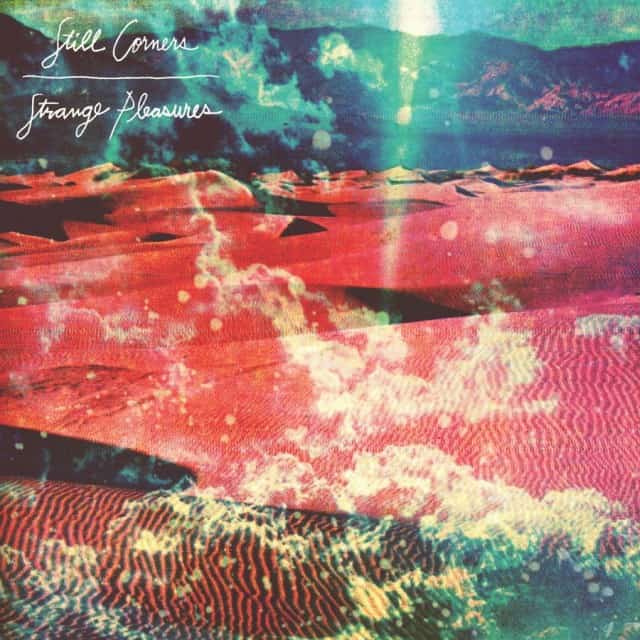 It's easy to take for granted how nearly effortless new music discovery has become. After all, thanks to the Internet, there are countless ways to discover new music in 2013. For example, there are music blogs (like this one), Soundcloud, Bandcamp, online music magazines, podcasts, Internet radio stations, and so forth. It's easy to forget it wasn't always this easy to find great new music.
Once upon a time, independent music discovery often required shelling out $10-15 on an album you'd never actually heard potentially by a band you'd never heard anything from before. Personally, I can remember buying albums by bands merely because they were released by a trusted record label, because they had cool album art, or because they were recommended by a friend or band I trusted. Inevitably this led to adding both disappointing and amazing records to my collection.
And although I think the new "normal" is infinitely more preferable to the way things used to be, I still enjoy buying the occasional LP without having previously heard anything from it. The ritual has changed though. Back in the days before the Internet, I'd buy the album at a brick and mortar store and rush to my CD player to give it a listen as soon as I could. Now, when I buy a record (often via pre-order directly from a label's website) that I haven't heard before, I'll obstinately refuse to listen to anything from it digitally until my physical copy of the album has arrived and I've had a chance to give it a full spin on my turntable. In fact, I hadn't bothered to download Washed Out's Life Of Leisure for nearly two years after I bought the album on vinyl. If I wanted to hear it I'd have to pull it from my record shelf and drop it on the platter. Records added to my collection like this are still found on the Internet, but I've created my own ritual to accompany these discoveries.
For the most part, it was in this manner that I first experienced Still Corners' Strange Pleasures. The band has been critically well received since their debut record in 2011, but honestly that album passed under my radar. I'd likewise missed out on the single "Fireflies" when it was originally released last year. Instead, I discovered the band after SlyVinyl wrote (with no accompanying review) about the limited edition release of their album on vinyl by Sub Pop. In the end, I was picked it up because the album featured interesting cover art, the record was being released by Sub Pop, and it was a cool limited edition vinyl package.
Packed with melodies wrapped in neon-lit synths and echo-soaked reverb, Still Corners' Strange Pleasures is a dreamy joyride through the bright lights and rain-slicked streets of a dangerous yet sexy sin city. Singer Tessa Murray sings with a sort-of lonely, melancholy croon that sounds as ghostly as it does lovely, to accompany the steady rhythms and slick production of songwriter/producer Greg Hughes. The album is beautifully atmospheric throughout, but reaches it's peak on it's two singles "Fireflies" and "Berlin Lovers."
On "Fireflies" Murray is led by a tense, steady machined rhythm and a shimmery, dissipating melody. It's enveloped in brilliant synths and a foggy atmosphere as she sweetly sings, "edge of the night, a thousand lights, moments like these, burn with the fireflies." As the name might imply, "Berlin Lovers" features a groove that might as well have been engineered in a German club with blinking, sharp-edged synths. It's both concise and captivating. In many ways, much of the rest of the album riffs off the same ideas and the same mood, often to equally rewarding results that live somewhere between the dreamy synth-filled grooves of M83 and the smokey atmospheres of Widowspeak.
I can't imagine a better pairing for Kasey's recipe for Hibiscus Floats than Still Corners' Strange Pleasures. The album, like the recipe, is exotic, effervescent, and flavorful. It's a perfect album for those sweltering Summer days ahead when it's sunny, humid and bright out. With it's smooth rhythms and bright melodies, it'll help keep you cool on even the warmest days.
Buy Still Corners' Strange Pleasures on vinyl. Then head to the Kitchen to read Kasey's recipe for making Hibiscus floats!