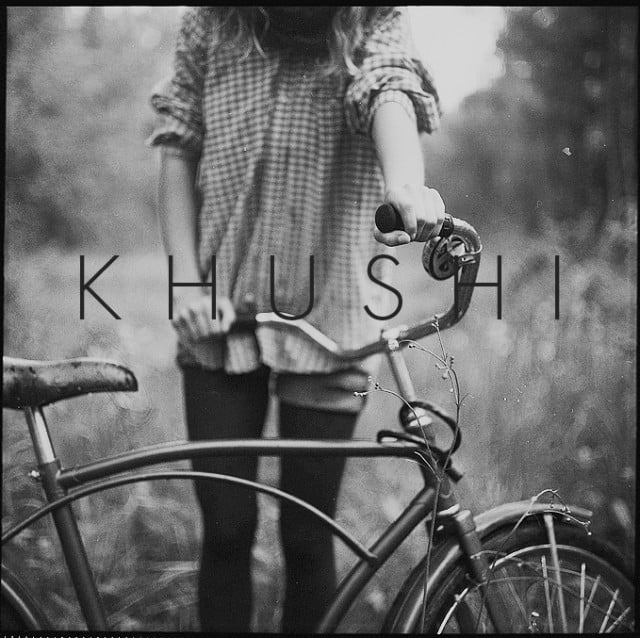 I never cease to be amazed by what some of the most truly talented solo musicians are capable of. Case in point, you'd never believe that the three tracks on this month's single, which features London-based Kalim 'Khushi' Patel, are the work of a solo musician. After all, each cut could be described as cinematic, elaborately constructed, and breathtakingly expansive. Nonetheless, it's true: each of these tracks were produced, written, and (with the sole exception of some backing vocals by Julie Thorp on "When You Start") performed entirely by the man himself. Yet his music manages to call to mind the work of some of my favorite bands including The National, Local Natives, and (at times) Modest Mouse.
For example, the single's a-side "Magpie" opens with a drifting, dreamlike melody built from a resonator guitar riff set to an understated, skittering rhythm that unfurls jubilantly into a widescreen, synth-cloaked beast. Quite simply, it's a beautiful track. But it's not the music alone that commands attention. Passionate and poignant, his lyrics are equally captivating: "The silence will take care of itself, but I want you and not somebody else. Caught up in things we couldn't change, but this arrow's flying on its way."
It's a good omen for the songwriter that although he's received considerable praise from music bloggers, there seems to be little consensus as to which of his tracks is his "best" yet. In fact, each of the tracks featured on this single could be tapped as the standout (and almost certainly has by one music critic or another). In fact, it was "When You Start" that first caught my attention. It opens with a softly flowing melody and gentle falsetto before ultimately bursting into a crescendo of propulsive drumming, piano, and circular, nearly-snarled vocals: "So long, I could go on so, hold on, we can dance all night, so long, but I could go on so, hold on, we can dance all night long."
Meanwhile, the single is closed out with the bright, morning-lit ballad "You Say." A crisp acoustic guitar melody swirls weightlessly alongside Khushi's smooth croon as the tune gently floats along. Ghostly harmonies and a soft-handed rhythm build on the tune as the tune soars higher and higher before disappearing, quietly out of sight. It's almost guaranteed to leave you with butterflies circling around inside your head.
As always, it's a limited-edition, hand-numbered pressing. This time we did 400 copies on "translucent green" vinyl alongside a special edition of 75 copies on "black & gold" vinyl for gold club members. We have less than 20 copies before we're sold out. Subscribe to the Pairings Box to get one before they're gone.