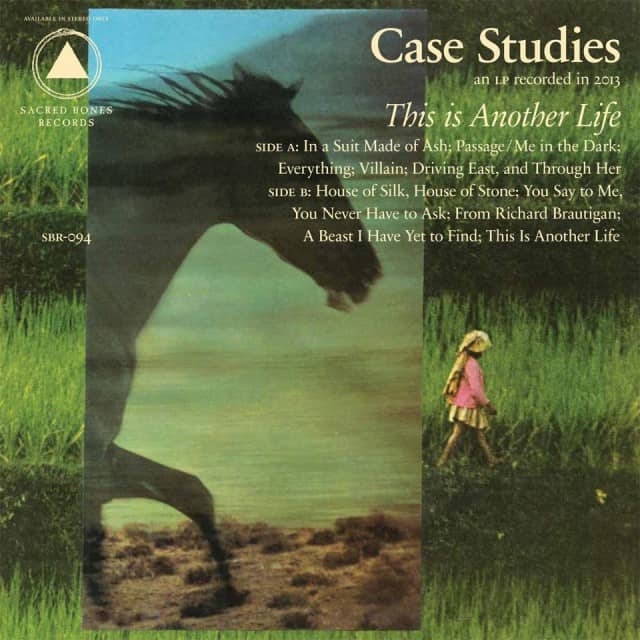 Case Studies is the project of Seattle-songwriter Jesse Lortz (also from the band The Dutchess and the Duke). His sophomore LP, This Is Another Life, is slated for release on June 11th. I haven't heard the whole release yet, but I pre-ordered a copy of the release based solely on the strength of the album's first single "Everything." It's a dusty, bluesy, folk ballad built from a swaying melody cracked together with a bright piano riff, jazzy percussion, and a softly strummed acoustic guitar. It's the perfect sort of tune for spending a little time alone with your thoughts and tackling your inner demons. I imagine this flowing from the car speakers during a long solo drive along an empty country road.
This Is Another Life is available in a "limited edition of 200 hand-numbered copies in deluxe packaging, with bonus This Is Another Life demos, silk-screened wrap-around sleeve, wax-sealed" if you order direct from Sacred Bones.
And, since we're talking about spending a little time to yourself, it's a good time to remind you about the #HDmoment campaign. As I've previously mentioned, Häagen-Dazs has asked me to partner with them again as their music curator for their "moments for me" campaign. As part of the campaign, they are asking their fans to share their favorite moments on Facebook, Instagram and Twitter using #HDMoment to help create the narrative for their "moment for me" story. I've been sharing my "me moments" (including a recent Yo La Tengo concert at The Fillmore) and I'll also be watching for other people who use the hashtag on Twitter, Instagram, and Facebook and resharing my favorites. You can find out more by visiting HDmoment.com.