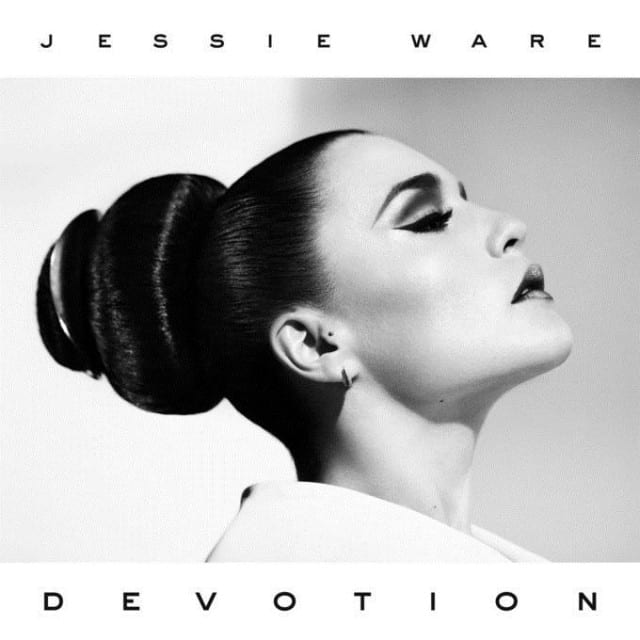 Until recently I didn't consider myself a fan of pop music. In fact, I'd once believed that pop music was the antithesis of everything I liked about music. In high school I'd have described myself as a fan of "alternative music" which meant I was obsessed with Nine Inch Nails, Nirvana, Bjork, and Radiohead's The Bends and OK Computer (after all, I am a child of the nineties.). Then in college I thought of myself as a fan of "indie music" which meant I was now obsessed with Modest Mouse, Grandaddy, Spoon, and Radiohead's Kid A and Amnesiac. Publicly I'd state that I had nothing against pop music in theory, but in my mind I'd think: "Pop music? No thank you. I prefer music that is original, surprising, and thoughtful. Good music."
Luckily for me, my perspective has shifted over time. Slowly. At first I'd listen listen to pop music from any decade other than my formative years. The 60's, 70's, and 80's were all fair game. Meanwhile, pop music from the 90's and the 00's existed only to be sneered at and derided as complete tripe. To be honest, I didn't start to fully accept pop music until New Year's Day 2007 when a friend insisted we listen to Justin Timberlake's FutureSex/LoveSounds on a long road trip back to San Francisco from Las Vegas. A pretty boy, sex symbol who can dance and who writes music mostly for dancing, J.T. was the epitome of what I thought I disliked about pop music. Begrudgingly though, somewhere along I-15, I came to the realization that FutureSex/LoveSounds wasn't just good, it was really good. I mean that record boasts clever lyrics, shifting melodies, dynamic music, and production that could make a grown music critic cry. My ideas about contemporary pop music were forever changed.
I no longer consider myself an enemy of pop music. In fact, I like quite a bit of pop. And why not? A well-hyped pop record is the musical equivalent of the summer blockbuster in the theater. Sure, they are often over-hyped, most aren't very good, and many are entirely immemorable. Certainly, most can't hold a candle to FutureSex/LoveSounds. But sometimes they're incredibly satisfying nonetheless. But then, while I've changed, I think that it's also safe to say that pop music isn't what it used to be either.
On the one hand, Daft Punk, Kanye West, and Radiohead wouldn't be traditionally thought of as pop artists. Certainly not in the way that Taylor Swift is. Nonetheless, those artists have become so ubiquitous, so hyped, and so popular that few people would be even mildly surprised to see Kanye West team up with Justin Timberlake for the club hit of the year. When a "traditional" pop artist says that their favorite band is Radiohead, literally no one is surprised anymore. And it only made sense when Disney asked Daft Punk to score Tron.
In the meantime, artists who I'd think of as honest-to-god "pop artists" seem to hover quietly under the radar of casual music fans. Jessie Ware is an excellent example. Her debut record Devotion (released last Fall in Europe, but only recently released in the U.S.) is a perfect blend of accomplished vocals, easily relatable lyrics, beautifully catchy hooks, and soaring melodies. Without any doubt, "Wildest Moments" could be the perfect theme song for coverage of the next Olympic Games. It's not only a wonderfully engaging love song, but it's both melodically and sentimentally soaring: "From the outside / everyone must be wondering why we try. / Why do we try? / Baby, in our wildest moments / we could be the greatest. / We could be the greatest. / Baby, in our wildest moments / we could be the worst of all." Let's be honest, no pop star alive could have written a better chorus.
Throughout the album Ware again and again demonstrates that she's no one-hit wonder. The glistening and neon-lit "Running" opens upon a dense, dark ambiance that builds softly into a high-reaching platform to launch Ware's sultry vocals. "Sweet Talk" is a shuffling, 80's smooth synth-pop mega jam dressed in contemporary clothes. In fact, there isn't a track on the album that couldn't step-up and stand tall as a good "single" for the album. And while many pop artists could be accused of being "empty suits" buttressed by slick production, no such claim could be made of Ware. She's her own primary songwriter and the deluxe edition of her album even features stripped-down, acoustic versions of her biggest hits. And, you know what? They still sound great.
I'm pairing this one with Kasey's recipe for Strawberry-Raspberry and Mint Frozen Yogurt. After all, nothing says "Summer is coming!" like pop music, a bowl of frozen yogurt (or ice cream), and the Summer blockbusters. The album, like the recipe, is a contemporary take on a summer favorite. Like Devotion, the recipe is also unique, surprising, and fully satisfying.
Do yourself a favor, go buy a copy of Devotion on vinyl. Then head over to the Kitchen to read Kasey's take on the summer blockbuster and her recipe for Strawberry-Raspberry and Mint Frozen Yogurt.