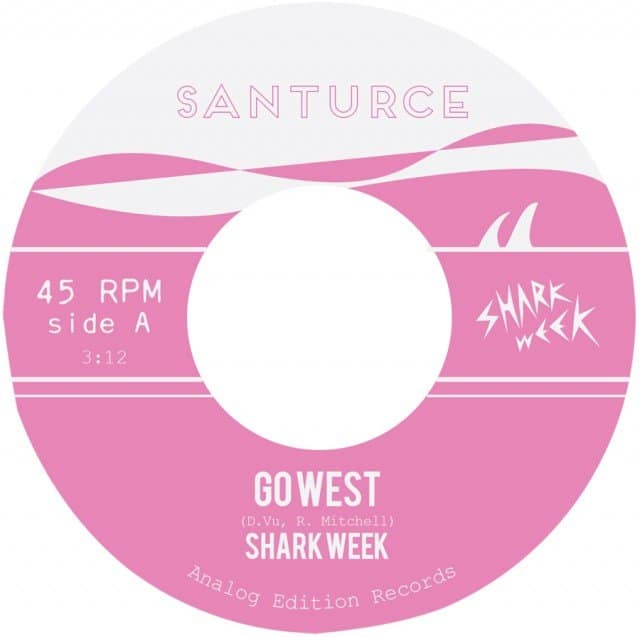 Our friends at Analog Edition/Everybody Taste are back with a brand new vinyl single from D.C.-based quartet Shark Week. You may remember these swaggering garage rockers from our October 2012 mix (their track "Get High" was a highlight). Shark Week's latest offering features a pair of bluesy, sunburnt grooves the four piece recorded in the Santurce neighborhood of San Juan, Puerto Rico.
The a-side "Go West" is a propulsive, side-winding psych-rock track that burnishes sharp, glistening guitar riffs and throaty, snarling vocals. If you're looking for some lively, sun-drenched rock n' roll with attitude, you need look no further. Shark Week have got you covered.
Pre-order your copy on limited-edition colored vinyl via Analog Edition.