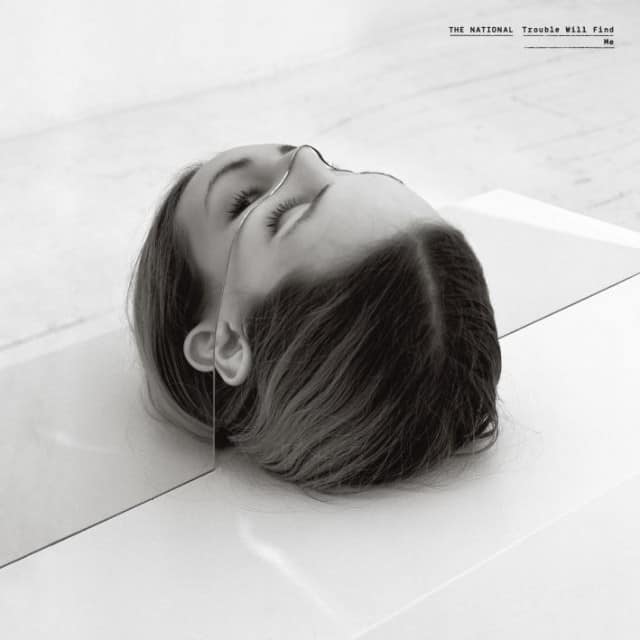 "In my experience, there's no such thing as luck." –Obi-Wan Kenobi
How does an unknown band succeed in the Internet age*? On the one hand there are more opportunities than ever to be discovered in 2013. Yet there is also more competition. For example, I personally receive an average of 60 new music submissions a day (more than that on a Monday and less on a Friday). How does a good, gimmic-free band stand out? I'm sorry to say it, but good bands slip through the cracks in my inbox all the time. The stream of music I receive is so relentless it's almost impossible for it not to. And I can only presume that bigger outlets probably receive exponentially more daily submissions than I do. That means there are a lot of artists out there all struggling to be heard.
*For the purposes of this post we'll consider success to mean obtaining both critical praise and popularity.
So why does one band succeed when another band fails? Is it luck? Initially, that might feel like a somewhat satisfying answer. After all, there are certainly talented songwriters toiling in near obscurity and, despite all the hype and marketing money can buy, some songwriters (cough, LDR, cough) can still find their album panned by critics. Meanwhile, some less technically proficient artists with little or no marketing power are discovered *seemingly* overnight and enjoy immediate critical success. Yes, it's tempting to say that some artists are luckier than others. Nonetheless, that answer feels inadequate to me. Based on my experience and the bands I've watched, I think that success for most bands often still comes, as it always has, as a result of patience and hard work. In my mind, The National are a perfect example of that.
The Cincinnati-raised, Brooklyn-dwelling band has been recording music together for 14 years. During that time they released six full-length albums and a pair of EPs. Nearly all of that material is fantastic (if you haven't listened to the Cherry Tree EP or Sad Songs For Dirty Lovers LP then you're seriously missing out on two great records). Yet it nonetheless took them at least six years of touring, recording, and promoting before they began to truly receive the widespread praise they deserved. In fact, it's been widely reported (and I can confirm from having personally witnessed the phenomenon) that in 2005 during the band's headlining tour in support of their phenomenal album  Alligator, most of the audience walked out after the much-hyped opening band Clap Your Hands Say Yeah's set. One can only imagine that after setbacks and humiliations like that, the idea of giving up must have occurred to them at some point. Instead, The National remained resilient and continued to perfect their craft. Eventually, after six years performing together they began to develop a large and devoted fan base. Upon the recent release of their latest album, Trouble Will Find Me, it can be said that their albums are widely praised by critics and it's no longer surprising to see them headline major festivals.
With all of that in mind, it's no surprise that their latest album find them further honing the qualities that have brought them to where they are today. They've always been known for lush instrumentation, thoughtful song construction, technical precision, witty lyrics, and deeply layered instrumentation. Melodies seem to continually grow with repeated listens such that the band long ago developed a reputation for writing songs that slowly unfurl to reveal layer upon layer of subtle embellishment. That's still true on Trouble Will Find Me. In fact, that may be more true here than ever before. The album's first single "Demons" is a perfect example. It begins with a tight, steady drum rhythm, a gliding synth line, shadowy guitar riffs, and vocalist Matt Berninger's sombre baritone. In usual The National fashion, Berninger is battling common feelings of helplessness, anxiety, and insecurity, so that on the bridge he wryly concludes that, "When I walk into a room I do not light it up. Fuck." As it progresses, the tune builds in kinetic energy thanks to tense violin and rising synths and into an almost pastoral ambiance as Berninger tries to overcome his deficiencies through religion ("drink the blood and hang the palms on the door"), but on the chorus he admits that despite his efforts to rise above it, "I stay down / with my demons." It's beautifully elegant piece of elaborate pop-noir.
The rest of the album follows suit. The relatively more restrained cut "Don't Swallow The Cap" builds upon a chugging beat and tense violin as Berninger steadily intones, "I'm not alone. I'll never be. Into the bone. I'll never grieve. And if you want to see me cry. Play Let It Be or Nevermind." Not only does the track reference classic LPs by The Beatles and Nirvana, the lyrics and title are also indirectly self-referential in that they reference the cause of death of Tennessee Williams who chocked to death on a plastic cap (fans will recall that the band previously referenced Williams on "City Middle" when Berninger sings, "I think I'm like Tennessee Williams. I wait for the click, but it doesn't kick in").
Despite the admitted melancholy and insecure nature of the band's lyrics, for me, The National's records are the musical equivalent of good quality comfort food. They are sonically warm, musically satisfying, and (because Berninger's lyrics are somewhat relatable) emotionally comforting. But, clearly, their records aren't processed or sugary. Just the opposite in fact, they are thoughtfully produced and carefully crafted. For that reason, I think this album pairs well with Kasey's recipe for Spaghetti with Parsley Pesto. It's a toothsome recipe that's surprising and yet warming. A great choice for a night in with a loved one or just to treat yourself. Just pour yourself a glass of red wine and throw Trouble Will Find Me on the record player.
Head over to the Kitchen to read Kasey's recipe for Spaghetti with Parsley Pesto. Then buy a copy of Trouble Will Find Me on wax for your library.