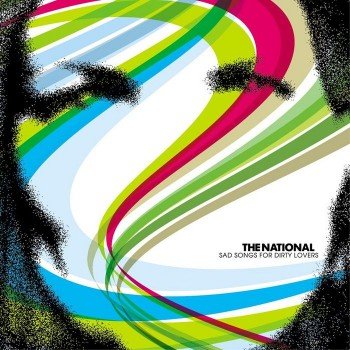 Many of my favorite college-era music-related memories were set at Ohio University in Athens, Ohio. I wasn't a student there. In fact, it was a two hour drive from the University of Dayton where I was enrolled. Nonetheless, I would visit friends there often enough that I could likely qualify for an honorary degree. Initially, I'd go there to visit my friend Stacey when she was a freshman. Later on, my friends James, Megan and Lindsay all were enrolled there – providing me even more reasons to make the drive. Beyond those preexisting friends, after only a few visits, many of my friends' friends became my friends as well. For example, Angela, who I met at O.U. through my friend Stacey, would later become one of my best friends in the world and my first roommate in San Francisco. I'd also met my friend Kari at O.U. thanks to Stacey.  Kari has had a pretty significant influence on my music tastes even years after I'd met her.
Kari was a short Jewish girl with a laugh you can't forget. In fact, I'm not particularly good with faces so the second time I met Kari it was her laugh that I recognized. And she laughed a LOT. Kari was a bad-ass, especially when it came to subjects like art and music. She always had some amazing new band she had discovered. And I tend to think that I'm not an easy person to upstage when it comes to new music discoveries, yet she did it all the time. She was simply one of the coolest people I'd ever met. One of my favorite memories from college was sitting on the floor in Kari's room, just the two of us, over-analyzing the sequencing of a mixtape a friend had made her. We'd chain smoke (a bad habit we both shared at that time), and she'd say things like: "See, I love this Cursive song, but placing it after this Atmosphere track is just wrong."  Then she'd laugh.  Later, after a better pairing she'd close her eyes and say: "Oh, I like how he did that there." And then she'd laugh again.
I loved making mixtapes for Kari.  I made one for her every time I'd visit. And she almost always had a new one for me too. They weren't the types of mixtapes you made for a romantic interest. Our relationship wasn't like that. Instead they were like conversations packed full of inside references for music geeks. She could be a tough judge, and she'd tell you exactly what she thought about everything from the sequencing to the song selection. But the closest we ever got to a real disagreement was over Broken Social Scene (she thought Your Forgot It In People was boring, and I thought it was awesome). More often, though, we were in pretty near agreement. Not only had we'd both liked Radiohead's Amnesiac, for example, but had bonded over the fact that we both especially loved "Pulk/Pull Revolving Doors," which we suspected most people thought of as a throw-away. She'd introduced me to Sage Francis, Bright Eyes, Atmosphere and, later on, The Black Keys.
Her birthday would have been this Friday. Sadly, Kari's life was cut short in a car accident several years ago. I still think about her pretty often, especially when listening to music. For example, I think Kari would have loved James Blake, The Weeknd, Watch The Throne, and Beirut, and so I think about her when I listen to those bands. She liked her music to bump and to be filled with emotion.
Another band I think she'd have really loved is The National. She had a lot of Cincy-pride, and would have been thrilled to see a band from Cincinnati become so popular in the indie world. I think she'd have especially loved their second album Sad Songs For Dirty Lovers (which was released before her death, but only became popular after). She would have especially liked it because she loved it when singers tore their vocal chords to shreds when emoting a lyric like Matt Berninger does on "Murder Me Rachel" and "Available." But more importantly, she just liked good music. So, in honor of her birthday, I'm dedicating this pairing to her.
And I think the album is a great pairing for Kasey's Vegan Chipotle-Chocolate Truffles. The album, like the truffles, can alternate between being vegan and being velvety; between being clean and being spicy and rough. Both have bold, strong flavors, and if nothing else, both pair great with a glass of good red wine.
Head to the Kitchen to read Kasey's recipe for Vegan Chipotle-Chocolate Truffles.  Then go to Insound to buy Sad Songs For Dirty Lovers on vinyl.