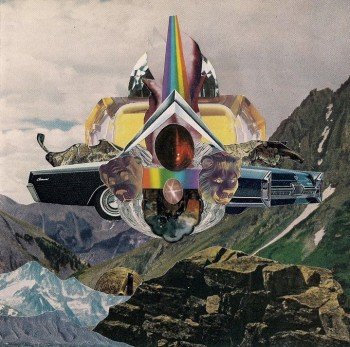 Sunsets and Hearts is the project of Austin, Texas-based, Mexican-American solo musician Car Gonzalez.  Blending elements of disparate rock and electro sub-genres ranging from psychedelica, chillwave, experimental and pop, Gonzalez creates an immersive and occasionally ambient soundscape on his latest release, Altered Faze. Like tumbling down a rabbit hole and awaking in a dreamy, foreign landscape, Altered Faze initially unfolds with the shifting and ever-changing opener "Crystal Prisms v. Visible Light." It's an ambitious and intriguing introduction that discards traditional song structure. The track, like the rest of the album, demonstrates a notable focus on constant reinvention. I'd argue that from time to time Gonzalez occasionally lingers slightly too long in one moment before moving forward, but admirably he nonetheless steadfastly refuses to revisit a melody once he has moved beyond it.
Sunsets and Hearts – Crystal Prisms v Visible Light
Download the album from Bandcamp.