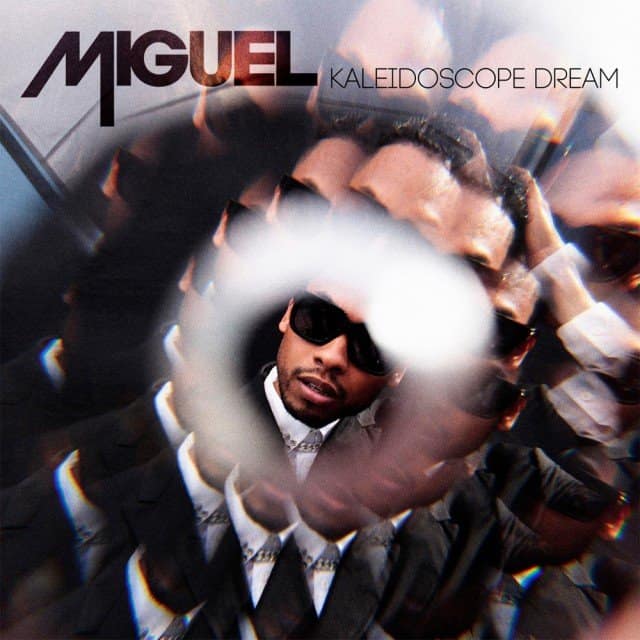 On Kaleidoscope Dream, Miguel proves himself to be a more than capable vocalist. From start to finish, his croon is consistently warm, smooth, and evocative. It's also true (and it's been often noted) that the production on Kaleidoscope Dream is a thing of beauty: slick, punchy, and clean. But what really strikes me is how Kaleidoscope Dream convincingly establishes that Miguel's real power, not unlike Frank Ocean, comes from his strength as a songwriter. Without question, his compositions are constantly engaging. His arrangements are intriguing. And the music here would receive mountains of accolades even if it were entirely instrumental. In other words, Kaleidoscope Dream marries all of the usual elements of a successful pop album: capable vocals, solid production, and tight songwriting. Unlike most contemporary pop albums though, Kaleidoscope Dream manages to be sweet without being overly saccharine.
And even in the context of the increasingly revitalized world of r&b, Miguel manages to stand out for his maturity. With the exception of Ocean, few other members of the new r&b crop manage to be simultaneously edgy without being sleazy and sexist. In fact, despite it's lascivious title/coda even the track "P***y Is Mine" proves to be a surprisingly sincere tune in which the songwriter grapples with feelings of inadequacy. The line proves to be, contrary to what you might expect from the title, Miguel pleading to a powerful lover for reassurance that he is special to her. The sole track that stands as an exception to that maturity is "How Many Drinks?" which, although slightly amusing and relatively playful, also proves to be the album's least successful track both musically, creatively, and lyrically. It's the sole tune in which Miguel sounds entirely insincere.
And while the music is completely in tune with contemporary r&b such as The-Dream, The Weeknd, or Frank Ocean, it also finds its roots in the classics. For example, it's pretty much impossible to not hear the nod to Marvin Gaye's "Sexual Healing" flowing beneath the heavy, percolating drum and bass of "Adorn." Similarly, "Where Is The Fun In Forever" pays homage to the many ghosts of Motown with its underlying soft piano melody and those little pops of backup vocals shouting "Celebrate" to punctuate Miguel's soulful vocals.
Kasey's Overnight Cinnamon Rolls with Pecans and Cream Cheese Frosting, like Miguel's Kaleidoscope Dream, are so sweet and delicious that you know they must be bad for you. They'll also left me quoting Miguel: "I'm overwhelmed by tasty thoughts of you." And the album has more than enough warmth and upbeat energy to get you moving in the morning, making it a fine soundtrack to a sweet weekend breakfast. Just don't blame us if this particular musical pairing inspires you to crawl back into bed.
Buy Kaleidoscope Dream from Insound. Then head back to the Kitchen to read Kasey's recipe for Overnight Cinnamon Rolls with Pecans and Cream Cheese Frosting.