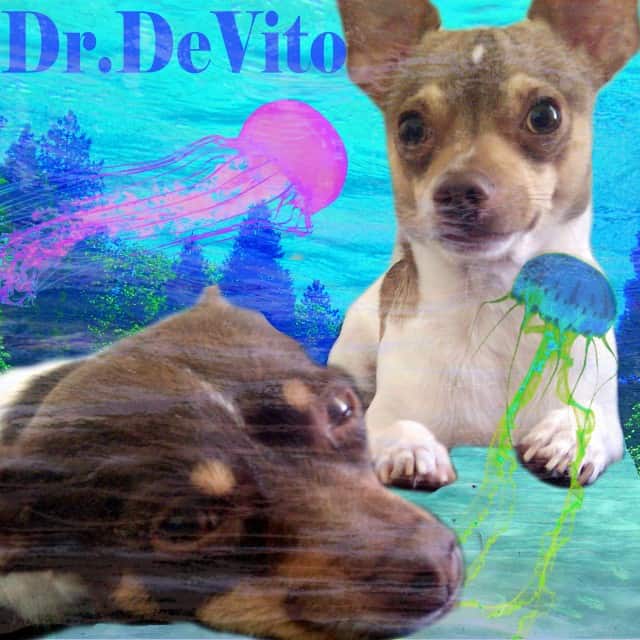 Let's address the obvious here. There is a lot going on with this album cover: chihuahuas, jellyfish, crazy neon coloring, etc. Thankfully, though, this Bakerfield, California four-piece doesn't sound nearly as disjointed as the unrelated elements on the cover might suggest. Taking full advantage of a hazy, lo-fi palette Dr. DeVito spin off a collection of whimsical melodies that gently meander between dreamy psychedelics and warm pop gems. For example, opener "Teradoctals" is a beautiful pop jam viewed in soft-focus. It's founded upon buoyant guitar riffs, propulsive percussion, a rubbery bassline, and vocalist Jacob Ninomiya's mostly laid-back vocals. Likewise, the shimmering guitars and winding rhythms on "Yellow Belly" are warmly hypnotic. And, yup, the rest of the EP is equally engaging. Oh, for what it's worth, I hear Real Estate and Kasey hears Oasis. Big thanks to our friend Jeremy who recommended these guys.
Dr. DeVito – Teradoctals
Dr. DeVito – Yellow Belly
Get the rest of the Sno-Cones EP from Bandcamp.