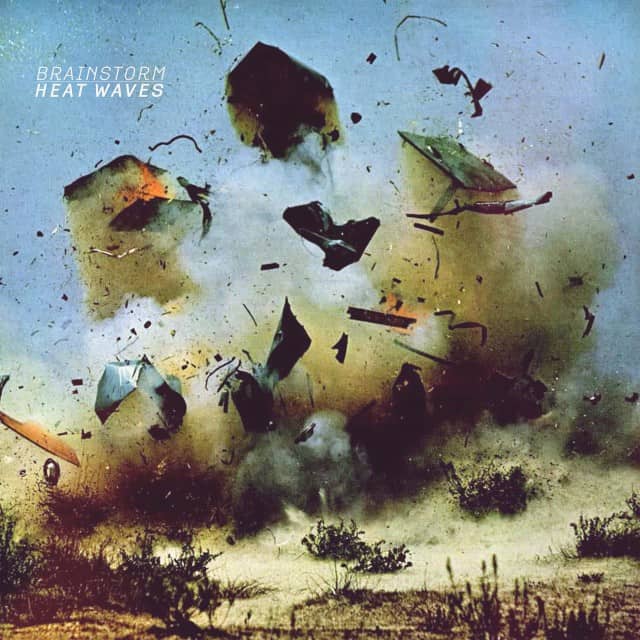 Good things come from Portland, Oregon. For example, Portland has a great beer culture. Walk through most any of the city's neighborhoods and you're bound to stumble upon a fantastic microbrewery. They also have a great food culture. Dollar for dollar, Beast was on of my favorite foodie dining experiences anywhere in the United States. And, of course, they have a great music culture. On our last trip to PDX (in 2010), Kasey and I inadvertently found ourselves browsing the wares of a small boutique called Tender Loving Empire when I realized the store had it's own record label. I walked out the door with a vinyl copy of Typhoon's Hunger and Thirst and have had a new band to count amongst my favorites ever since.
What's even better is how often all of these great things come together in Portland. For example, I was recently introduced to Tender Loving Empire's latest roster addition, BRAINSTORM. The Portland-based trio features a guitar/tuba playing vocalist, Patrick Phillips, who also works for a Portland-based restaurant named Grain and Gristle that is known for sourcing local pork and beef which they butcher themselves.
Not at all unlike fellow PDX'ers Menomena, BRAINSTORM demonstrate a penchant for mixing experimental sonics and unusually sourced inspiration into their catchy pop jams. For example, their latest single "Beast From The Sky" is a skittering, polyrhythmic groove seeped in Colombian-cumbia studded with post-rock guitar squawk. The enigmatic lyrics are equally engaging. Drummer Adam Baz told MTV: "The Beast in the song very loosely refers to Quetzalcoatl, a plumed serpent from Mayan mythology, rumored to have returned from some distant godly domain in a fiery blaze of feathers."
Throughout it's course, Heat Waves is a hash of instrumentation. Most tunes are founded upon a bed of crisp, circularly rhythmic percussion which set the stage for lively, stuttering keys settled-in alongside bright, sputtering tuba, and nimble, flowery guitar riffs. It's a unique combination for certain (especially owing to the prominent tuba), but it's a mishmash that nonetheless remains entirely approachable and catchy.
Kasey's recipe for Corn, Zucchini, and Padron Pepper Hash is a particularly toothsome dish that makes a good side for any occasion. It's brimming with fresh corn, savory zucchini and (best of all) padron peppers. That particular variety of pepper is a personal favorite, in part, because I love the way approximately one in ten offers a surprising burst of fiery umph. That mix of fresh ingredients with unexpected spiciness makes BRAINSTORM's Heat Waves a perfect pairing for this recipe.
Heat Waves is out October 2nd via Tender Loving Empire. Head back to the Kitchen to read Kasey's recipe for Corn, Zucchini, and Padron Pepper Hash.