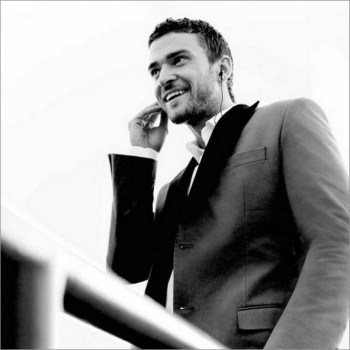 I can very clearly remember the moment I realized that Justin Timberlake's FutureSex/LoveSounds didn't suck. For it's first month or more of existence I lived a FutureSex/LoveSounds-free life (seriously, I'd been living under a rock or something). I'd nonetheless convinced myself it wasn't for me and that I wouldn't like it. After all, Justin Timberlake just wasn't the type of musician I listen to. But then, I found myself confronted with the album after my friend Josh and I lost a power struggle with our friends Angela and Bryn on an exceptionally long drive back to San Francisco from Las Vegas on New Years' Day. After several minutes of gritting my teeth and pouting over the fact that I was being forced to listen to a Justin Timberlake album, I had a realization: "Damn it. This is actually good." As it turns out, I wasn't the only one to have that realization as "My Love" has been covered by hordes of indie bands. Take a listen to three of my favorites.
Fantasy Bags – My Love (Justin Timberlake Cover)
Steffaloo – My Love (Justin Timberlake Cover)
Klaxons – My Love (Justin Timberlake Cover)
So what do you think? Do we have a winner? I'm a fan of all three.