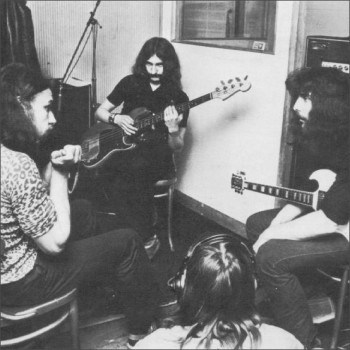 Although Black Sabbath's "Iron Man" has no relationship to the Marvel comic book superhero who bears the same name, the song's protagonist shares an equally fantastic origin. The track was released in 1970 on Black Sabbath's sophomore album Paranoid. The track received it's theme and name when Ozzy Osbourne first heard the main guitar riff for the track. He said that the riff "sounded like a big iron bloke walking around." It eventually developed from "Iron Bloke" to "Iron Man." From that inspiration, Geezer Butler took to writing the lyrics which reference a man who travels into the future and witnesses the end of the world. While traveling through time the man's flesh is turned into steel and he is rendered mute while passing through a magnetic field during his return trip through time. When his attempts to warn humanity are mocked and ridiculed, he grows angry, and, in his wrath, brings upon the very destruction he had foreseen.
Four Tet – Iron Man (Black Sabbath Cover)
The Cardigans – Iron Man (Black Sabbath Cover)
The Bad Plus – Iron Man (Black Sabbath Cover)
Two of the three covers we have today are instrumental takes on the track. Only the Cardigans take retains the vocals. Which is your favorite of the three? Here is a video of the original for reference.