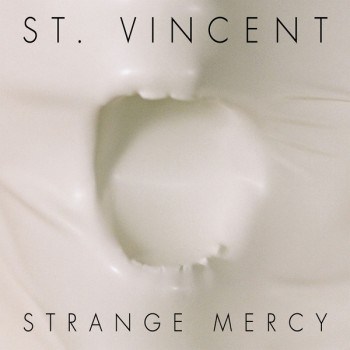 Wow. Friday evening and Saturday afternoon were very tense days for us. We had planned to ship our first ever Pairings Box (FYI – there are a small number remaining if you haven't signed up yet). And, sure, we knew it might be stressful, but we hadn't expected it to be so stressful. There was no calm before the storm. Even Friday night, before we had seriously started packing, was pretty intense and stressful. I don't think we were ever really mad at one another, but we found things to argue about. Pre-game jitters I guess. But it was Saturday morning when the bomb dropped. We spent the morning putting the final touches on our the Pairings Box: wrapping up the individual pieces, packaging them up, labeling them up, and taping them up for shipping. I'm sure that might not sound so bad, but let me tell you: it was stressful. Nothing worked right. We had a series of PayPal related issues. The printer jammed at least nine times while printing out shipping labels. When we called USPS to confirm our pickup, they said that they had no record of our request for pickup and refused to help us. Instead, I chased down a mail man (literally banging on his window while he was pulling away) and got him to take most of them. We weren't finish when I happened to catch him, so we took the rest to the post office ourselves (and a postman arrived about an hour after we got back – ready for our scheduled pickup). To be honest, instead of packaging boxes, I personally spent three hours on the phone with PayPal or troubleshooting my Lexmark printer (a company whose products I will never purchase again). I'm embarrassed to admit it, but I went into a crazy Hulk rage on a throw pillow. The poor thing had done nothing wrong, but I couldn't punch the printer — we still needed the bastard.
Which isn't to say that putting out the Pairings Box was a bad experience. Kase and I put a LOT of love into putting that first Pairings Box together. After all, this was something we created together. The two of us spent countless hours testing recipes, folding boxes, stamping things, filling out paperwork, listening to test pressings, individually packaging baggies of the dry-food ingredient, and hundreds of unanticipated little tasks. But we did have help. Kasey's mom provided assistance with Illustrator and design for the postcards. The previous weekend our friends Kimberly and Jeff came by and helped us number the jackets for the "hand-numbered, limited edition vinyl singles" and stamp our tasting notes and tags. This weekend our friends Jeff, Hannah, Danielle and Mathieu all came over to help package and ship boxes. And not only did our friends help, but having them around made it seem more fun (the Hulk rage was before our guests arrived). And we did everything we could to make it fun too. This weekend, for example, Kasey made these amazing pumpkin and spice donuts (and they taste like the future).  You should read about them in the Kitchen today. We drank lots and lots of Four Barrel coffee (I'm a big fan of Four Barrel). And after we got the last ones out I felt so pumped up I found myself spontaneously (and, OK, ridiculously) serenading Kasey with "We Are The Champions."
It was a beautiful day in San Francisco, and once we were done we decided to drink in our new found freedom. We went for a several mile long walk through the city and had dinner at Bar Tartine. We drank several glasses of wine and ate expensive artisan dark chocolates from Brooklyn and drank port and caught up on the first three episodes of How I Met Your Mother. And all of that wasn't enough because we still found room for more of those pumpkin spiced donuts at the end of the night. Not that I could have resisted if I had wanted to. I'm craven when it comes to pumpkin-flavored foods and something about yummy, homemade artisan donuts just pushes the right buttons for me. Like I said, they just taste like the future. In fact, let me boldly declare now that whatever else you may have heard, in the year 2021 we still won't have our jetpacks and we still won't have flying cars, but the Internet will find new ways to be awesome and you'll be eating gourmet donuts while you drink your morning coffee. And what better way to soundtrack all of that than with St. Vincent's Strange Mercy? After all, ten years from now this album is still going to sound like a beautiful balance of tension and harmony (just like our weekend). And it'll also still sound like the future. Right now it sounds like one of the year's best new releases and it perfectly sound-tracked one of the best weekend's we've had this year.
But it from Insound. Head to the Kitchen to find out what the future tastes like.