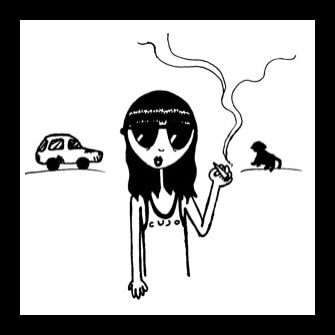 Oakland, by way of Boston, lo-fi scuzz rocker Colleen Green has recently announced the release of her debut EP, titled Cujo, which is slated for an October 4th release. Today, Green officially released the EP's first single "Rabid Love".  The EP, which features a song with a chorus built around a line from an Arnold Schwarzenegger movie, is excellent. I promise a review closer to the release date. Until then check out "Rabid Love" and the previously released cover of the Pixies' "Cactus".
Colleen Green – Rabid Love
Colleen Green – Cactus (Pixies Cover)
Stream/download some more tracks from her Bandcamp page.