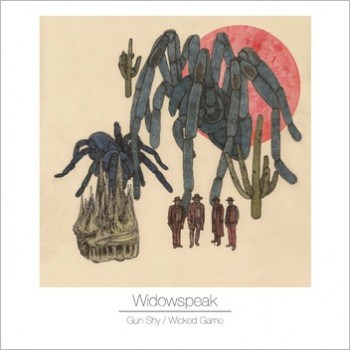 Brooklyn-based trio Widowspeak have been gently warming up all of the coziest crannies of TK's two bedroom San Francisco apartment for the past several weeks.  It's because I have heard no better voice than singer Molly Hamilton's romantically-lovelorn croon or the wool-blanket melodies that surround those vocals.  They've released a pair of fantastic 7″ singles that can be streamed at Bandcamp or purchased in a delicious analog edition.  Watch for a full length in August.
Widowspeak – Harsh Realm
Widowspeak – Wicked Game (Chris Isaak Cover)
Buy those hot 7″ records before they are long gone from Captured Tracks (I did).