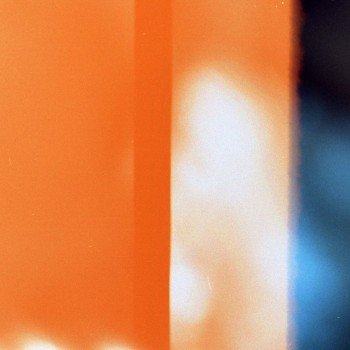 Baltimore-based Ricky Eat Acid is one hard working dude.  We originally featured his Rhianna rework on our February 2011 mix.  In April he released a sparse and hauntingly evocative EP appropriately enough titled April.  He's recently signed to Chill Mega Chill Records where he released his Haunt You Forever LP.  That one just came out in March of this year, but if you thought the man was taking a well-deserved break your wrong.  He's hard at work on a new album and he's offered us the opportunity to share with you a few of the tracks from that one, and I think you'll like what you hear.  I know I did.  "Birds" twinkles with a bright calm like a cool, star-filled night.  It's hypnotic in a soothingly ambient manner.  He's also teamed up with L.A.'s Steffaloo for "Disappeared."  Taking the sweet tonality of her voice and smoothly breaking through a stuttering panning effect, the track glitters with a sense of cinematic futurism.
But if working on his own tracks isn't enough, he's also provided us with this remix of Arrange's "When'd You Find Me?"  If you aren't familiar, Arrange is the project of South Florida's Malcolm Lacey who creates an amped up form of ambient music that blends in elements of shoegaze and noise.  Ricky Eat Acid's remix is a head-bobbing jam with just the right amount of glitter and atmosphere.
Ricky Eat Acid – Birds
Ricky Eat Acid – Disappeared (feat. Steffaloo)
Arrange – When'd You Find Me (Ricky Eat Acid Remix)
Pick up Haunt You Forever from Bandcamp.