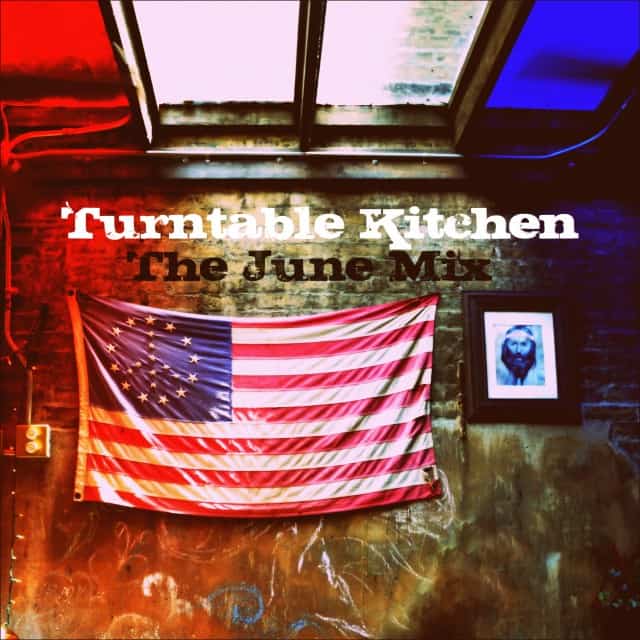 It feels like it has been awhile since we last sprung a mix on you, so today felt like a good time to unleash the June mix.  It's packed with yummy pop treats, grimy lo-fi indie rock and sexy (albeit a little on the naughty side) r&b.  If you have sensitive ears and would like to avoid some of the more… ahem… scandalous lyrics, I might suggest avoiding the track from The-Dream (but it is a really really good song).   Anyways, there is so much here that I'm pretty sure you'll find something you like.
Turntable Kitchen :: The June Mix (.zip file)
01. Soft Power – 1,300 Decibels
02. Oregon Bike Trails – High School Lover
03. Dale Earnhardt Jr. Jr – Simple Girl
04. The-Dream – Body Work / F*ck My Brains Out
05. Domo Genesis – Boss' Life
06. Spank Rock – Energy
07. Purity Ring – Lofticries
08. Drake – Dreams Money Can Buy
09. STS – STS is Gold
10. The War on Drugs – Baby Missiles
11. Super Wild Horses – Black Book
12. glisk – Emlin
13. Lightouts – And It Comes And Goes
14. Making Friendz – Situation
15. Atlas Genius – Trojans
16. White Denim – Anvil Everything
17. Giraffage – Visible
18. Washed Out – Amor Fati
Don't forget to "heart" our songs on hypem if you like what you hear!