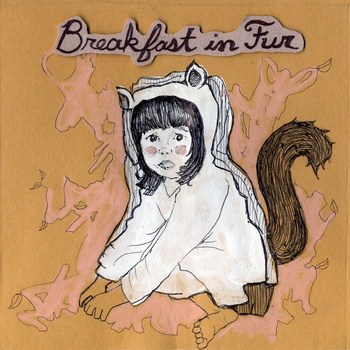 I wholly and sincerely love seeing my fellow music-bloggers start record labels.  After all, these are people who are passionate about music and who have already demonstrated great taste.  One of the more recent additions to that club is Analog Edition Records run by Matt from Everybody Taste.  Analog Edition enters the scene with two strong releases including debut E.P. by New Paltz, NY-based group Breakfast in Fur.  Clattering and rickety, their brand of bedroom psych-folk is warming, infectious and care free.  Clever hooks seamlessly blend with offbeat and thoughtfully arranged instrumentation.  I was charmed the first time I gave the record a spin on my turntable: and I think you are going to feel the same way.
Breakfast in Fur – I Don't Care
Head to hype to vote for these tracks.  Then score your copy of the Breakfast in Fur 10″ vinyl EP from Analog Edition Records.