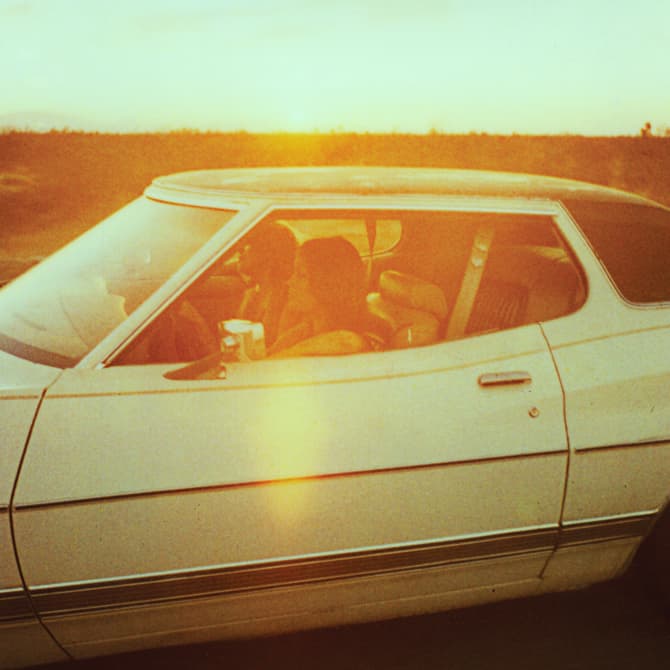 When you are in the depths of Winter it can feel as if Spring will never arrive, and yet here we are, with the weather growing warmer, the days becoming longer and the skies often seeming bluer.  We're riding bicycles through city streets, planning camping trips with friends, drinking beers while watching baseball games and going on long hikes through the hills.  It's a good time of year.  A lot of the music that I've been obsessing over speaks to the change in the season too.  By and large these aren't songs for a day at a beach, which isn't to suggest that they would be out of a place in that setting, but they are definitely not overly sunny nor frigid.  Even the most staid and somber tracks here sound feel like they've begun to thaw.  The photo above is once again by Neil Krug.  I love his photography.  I love it a lot.  With that said, if you are a photographer or artist and would like to see your picture used for one of our mixtape covers, please send it my way.  You'll be beloved by TK and hopefully get a little promotion out of it. This is only the first of a few awesome things we have lined up this week, including our second-ever food and music interview (the first was with Thao & Mirah), so keep checking back.
Turntable Kitchen :: the May 2011 Mix (.zip file)
01. Cults – Abducted
02. The Shivers – Used To Be
03. Jim Jones ft. Girl Talk & Lloyd – Believe In Magic
04. Fancy Mike – Adult Swim feat. Stephen Farris
05. The National – Exile Vilify
06. The Revolving Birds – Birds
07. Michael Kiwanuka – Tell Me a Tale
08. STS – The Play
09. Chucha Santamaria y Usted – Fiebre Tropical
10. Giraffage – Eschaton
11. Washed Out – Eyes Be Closed
12. Domo Genesis – Cashmere
13. Germany Germany – Too Fast
14. The Antlers – I Don't Want Love
15. Fialta – Drafty Rooms
16. Radiohead – Supercollider
Photo courtesy of Neil Krug via Creative Commons license.