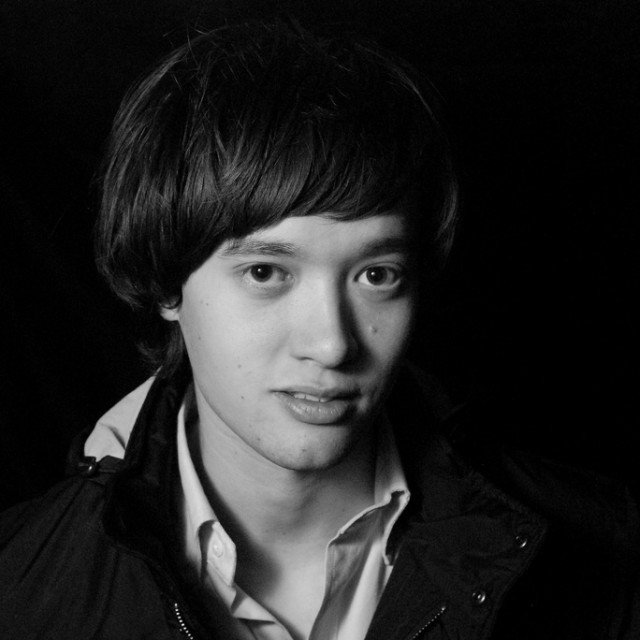 Listening to a record by The Morning Benders is kinda like sitting down at the dinner table to enjoy a good home-cooked meal.  Their latest record, Big Echo, for example, is warming, comforting, engaging and completely satisfying – thereby stirring the same emotions brought on by a good meal. So it is no surprise that they are one of TK's favorite bands in indie music.  And beyond that, they've also proven to be some of the nicest guys in music.  You can follow frontman Christopher Chu on Twitter where he regularly shares his thoughts on food, music and life with his Twitter followers. And unlike many other musicians, he regularly engages with those followers directly.   The band is currently hard at work in L.A. working on the follow-up to Big Echo.  Nonetheless, Chris was kind enough to sit down and answer some questions for Turntable Kitchen about dining out in restaurants from Tokyo to New York, jamming out to music in the kitchen and the progress of their new album.  Read on after the MP3.
The Morning Benders – Excuses
The Morning Benders – Pull Up The Roots (Talking Heads Cover)
TK: I understand you've been living in Portland recently working on LP3 for the Morning Benders. Before that, you spent time living in New York City and San Francisco. All three of those cities are considered foodie-meccas. What are some of your favorite restaurants in those cities?
Chris: I am actually in LA now, another amazing food city! But anyway… too many good places to list. Here are 3 off the top of my head. Dove Vivi (Very special cornmeal curst pizza in Portland), Taste Good (Malaysian in Elmhurst, NY), Yamo (Burmese in SF)
TK: When you are cooking, do you have any albums that you like to listen to in the kitchen?
Chris: Right now I've been listening to a lot of Frank Ocean and K Michelle. R Kelly also comes back on a lot.
TK: What is the most memorable meal you've ever had?
Chris: This is kind of impossible. Probably this Kaiseki meal I had at a place down a random alley in Tokyo I can't remember the name of.
TK: In terms of the food, what are the best and worst parts of being on tour?
Chris: The best: getting to try new foods, or more specifically, experiencing different regions' different takes on certain dishes. The worst: always having a time constraint (i.e. having to convince my band to drive 45 minutes out of the way to get ramen).
TK: Is there are any food that you just won't eat?
Chris: Nope
TK: Do you have a favorite celebrity chef (i.e. a chef-testant from Top Chef, Bobby Flay, the Barefoot Contessa, Thomas Keller, etc.)?
Chris: I like Alice Waters
TK: Is the new album finished yet? Does it have a working title?
Chris: No. But I am already super proud of it. It's the best thing we've made.
TK: Can you name any of the songs that will be on it?
Chris: Don't want to disappoint anyone, so no promises yet.
TK: I've noticed from your recent tweets that you've been listening to a pretty diverse array of artists recently (Britney Spears, Cass McCombs, The-Dream, etc); have you been influenced by any of the albums you've been listening to?
Chris: Definitely. We always listen to a lot of different kinds of music, but this album is definitely more influenced by Pop and R&B than anything else we have done.
TK: How will the new album be different from Big Echo?
Chris: Kind of hard to say… but one thing I've been thinking about is how, when we made Big Echo, we made it to be a "grower." The way it was arranged, the way the songs were written- it had a lot of subtleties and nuances that we hoped would reveal themselves after multiple listens. We were really excited by that idea at the time. Lately I've been interested in things that are more immediate. Music that gets its point across quickly and clearly. That's how the new album will be different.
TK: What type of recipe do you think the album would pair with?
Chris: The new album? Something spicy… maybe Korean?