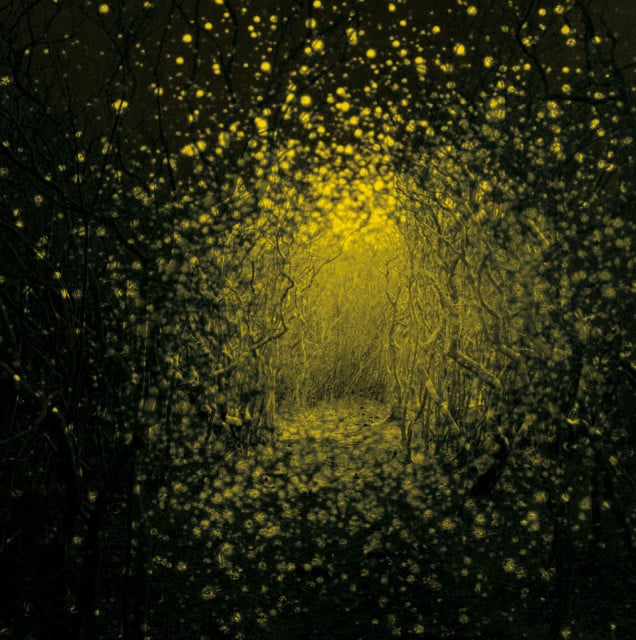 Not that long ago I wrote a post about the importance of first impressions.  The Antlers latest album has me thinking about that topic again.  Specifically, it has me considering how first impressions can be deceiving.  In this case I'm not referring to side 1, track 1's, but how clever artists are able to disguise certain themes or moods in their work so you only really notice the big picture if you are really paying attention.  It can be a pretty powerful trick, one that sets up the audience for unexpected surprises.  On their latest, The Antlers demonstrate that they know a thing or two about how to pull that off subtly, but effectively.  On first listen, their latest album Burst Apart sounds like a pretty calm and peaceful affair.  It feels maybe cold and slightly distant, but totally non-threatening.  But in fact, a closer listen reveals a real, barely-contained violence simmering just underneath their rough, splintering floor boards.  At the least, it's clearly not as non-threatening as it seems.
It's most apparent on the slightly barren soundscape of "Every Night My Teeth Are Falling Out" which features a building tension that unfurls slowly at first but with an increasingly frantic energy. But in most cases, the violence is far off, in the distance – always threatening to draw nearer.  The Antlers' frontman Peter Silberman has a roof-raising falsetto that is striking not just for it's loveliness, but for the sincerity of the bruised emotions he channels through it.  And although the lyrics are frequently cryptic, it is clear that this is a very personal collection of songs.  On the track "Putting The Dog to Sleep" he sings alongside a pastoral, but swaying soul-inspired melody: "Well prove to me / I'm not gonna die alone / Unstitch that shed off soul / To close up the hole that tore through my skin."  For another songwriter, the instrumentation on this song might have made for a steamy love-song, but Silberman clearly wasn't in that frame of mind when he wrote this song.
And despite all of the simmering and violence here, it is also a delicate album.  Lovingly composed and affectingly smoothed out.  These elements – its delicate soul, its lovely compositions, and that underlying smoothness – make it a fine pairing for Kasey's Roasted Rhubarb with Cardamom and Vanilla recipe.  The recipe is sweet, but not-overwhelmingly so, and it satisfying in the complexity of the flavor that is pulled from so few ingredients.  Burst Apart can be purchased from Insound.
The Antlers – I Don't Want Love
The Antlers – VCR (The xx Cover)
Head to the Kitchen to find the recipe for Kasey's Roasted Rhubarb with Cardamom and Vanilla.