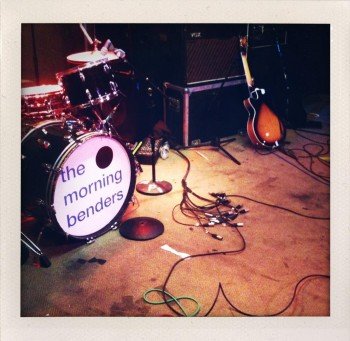 So if you've been following them or their frontman on Twitter, you probably heard that The Morning Benders have been hard at work on their new album (and if you aren't following them – you should).  In the meantime, they've been making a number of their old covers, singles and b-sides available on their Soundcloud page including this stunning, sparse and moody cover of Bob Dylan's "Outlaw Blues."  Chances are there are a few things in there that you might have missed when they were originally released – so it's definitely worth taking the time to browse through the page.
The Morning Benders – Outlaw Blues
Don't forget to "heart" our songs on hypem if you like what you hear!