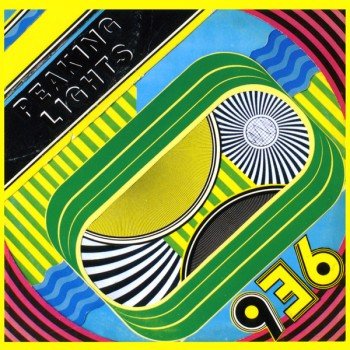 Call me a skeptic, but when I saw the phrase "post-reggae" I was immediately on crappy-music-alert mode.  In some ways, it simultaneously sounds too-good-to-be-true and also too-cheesy-to-actually work.  And yet, I find myself deeply-entranced by Madison, Wisconsin duo Peaking Lights' debut 936 which has been dubbed just that.  Maybe it just took the right vision to make it work, but this married couple's "post reggae" debut is hypnotic but not trancey; darkly grooving but not menacing; and infectious but not hook-laden.  You get the sense of grooving, slightly-identifiable reggae melodies and echoed female vocals slogging through a muddied sonic-swamp of grimy dub with ambient psychedelic flourishes.  If that sounds rad – it's because it is. In their post on Altered Zones, Gorilla vs. Bear called it "best new music, without question" and they were spot on.  It's been one of the handful of records I can't stop listening to this month.  Buy it: Insound.
Peaking Lights – All The Sun That Shines
Peaking Lights – Tiger Eyes (Laid Back)
Don't forget to "heart" our songs on hypem if you like what you hear!