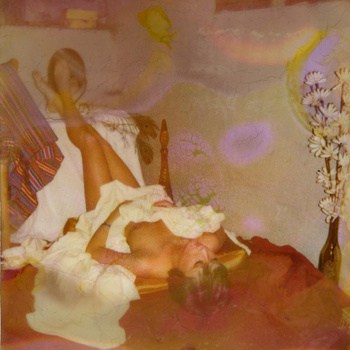 I love it when things just work out. Twenty minutes ago I was trying to figure out what I was going to post about tonight, and then one of my favorite artists – James of We Are Trees – sent me his latest swoon-worthy new single from his soon-to-be-released Girlfriend EP. So, yeah, not only do I know what I'm going to post about tonight, but I have an amazing new track for the post. Like "fresh from being remastered" new. And there is a lot of cool stuff going on for the new album. For example, Nee has explained that, in part, the EP is about continuity. Like his preceding EP, Girlfriend was recorded in Chesapeake, VA, and he was again joined by Josiah Schlater (percussion) and Rocky Capizzi (violins). And, once again it is a personal album for Nee. The songwriting is sincere, evocative and lovingly constructed. Which makes sense as James explained that recording Girlfriend was a cathartic experience for him, and finishing it has helped him complete a "circle" that began with the Boyfriend EP, and thereby end a chapter in his life.
You'll of course also probably notice the corresponding titles of the EPs: Boyfriend / Girlfriend. In this way, the album is also about duality: the yin and yang of things. And this is apparent in the music as well. Many of the colors from Nee's prior sonic palette are again effectively used here to breathtaking effect (including orchestral songwriting, leathery percussion, crisply reverbating guitar and James' billowy, smoke-light vocals), but compared to Boyfriend the hues are different, the brush strokes more rapid and less controlled. Like the male and the female, the two EPs were envisioned as corresponding parts that are alike and yet different. Girlfriend will be available on iTunes and on vinyl from Collective Crowd Records.
Don't forget to "heart" our songs on hypem if you like what you hear!