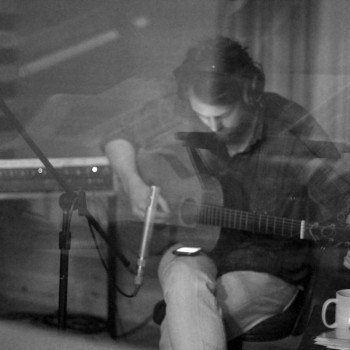 Things are slow around here today because Kasey and I were a little preoccupied last night preparing a special related to Fat Tuesday. But the music world doesn't stop just because we are doing other things. For example, about three hours ago Robin Pecknold, a.k.a. the guy from Fleet Foxes, decided to release a trio of beautiful acoustic cuts that he had recorded via the Fleet Foxes Twitter account.  He first noted tweeted: "So, I recorded three acoustic songs a couple weeks ago in LA with my friend Noah.  One is a duet with my friend Ed Droste from the amazing band Grizzly Bear, one is just a new solo jam, and one is a cover."  He concluded by noting "These aren't Fleet Foxes songs, but I didn't know where else to disseminate it. Pretty mellow jams."  The cover is "Where Is My Wild Rose" and was originally recorded by New Zealand musician Chris Thompson. Check em out:
Robin Pecknold – I'm Losing Myself (Feat. Ed Droste)
Robin Pecknold – Derwentwater Stones
Robin Pecknold – Where Is My Wild Rose (Chris Thompson Cover)
Don't forget to "heart" our songs on hypem if you like what you hear!