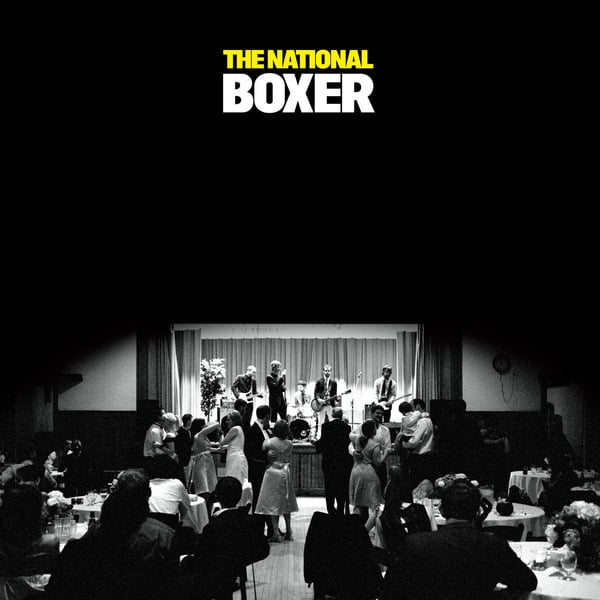 I don't know if everyone will agree with this sentiment, but certain recipes feel very masculine and others seem very feminine to me.  This is of course no reflection of the quality of the dish. And it certainly isn't intended as a reflection of the type of person who would or wouldn't enjoy the dish, but is merely intended to be descriptive of the recipes characteristics.  A halibut crudo seems feminine to me for example, whereas the rib-eye steak with blue cheese butter and fried onion rings recipe that Kasey is featuring in the Kitchen today feels very masculine. It is meaty, buttery and heavy. I'm sure there are ways of preparing steak that are feminine, but this isn't one of those ways. Let's just say I envision this steak being served in a cigar smoke filled lounge to men in business suits drinking glasses of scotch. It's just that kinda of recipe: sorta rough and tumble, but with a good heart.
Likewise, certain albums sound feminine and others are masculine (again this gender has no relationship to the listener or even the actual gender of the band itself). And with that in mind, The National's Boxer is definitely a masculine album. Like Kasey's ribeye steak, the deep baritone of Matt Berninger, The National's front man, invokes tumblers of scotch and the cedar-y smell of burning tobacco leaves.  Instrumentally, the album is masculine as well. The rhythm section, although generally slow and steady, is still deep and rumbling. The melodies are forward and sharp. Emotionally it is masculine too, but not aggressively so. In other words, Boxer is masculine without being macho. I imagine a man in a suit in his mid-30s with strong shoulders hunched forward as if physically worn-out and slightly drunk. His tie is undone and hanging limply around his neck. He is unshaven and is expression is thoughtful but slightly pained. He is sitting in a dark room with a half-smoked cigar, awkward, lonely and slightly apprehensive but filled with a somewhat uncertain sense of hope. It's in the clattering intro to "Mistaken For Strangers" and Berninger singing "showered and blue blazered / fill yourself with quarters."  It is in the punchy ratatat of the percussion and tense violin on "Squalor Victoria" as Berninger sings "underline everything / I'm a professional / in my beloved white shirt."  It is the menacing finger-picked guitar and brightly ringing piano on "Ada" as Berninger croons "standing in a tuxedo / with grapes in my mouth / waiting for Ada."  Buy it on LP from Amazon.
Don't forget to "heart" our songs and subscribe to our feed on hypem if you like what you hear!  Then head to the Kitchen to read the recipe for Kasey's ribeye steak with blue cheese butter and fried onion rings.