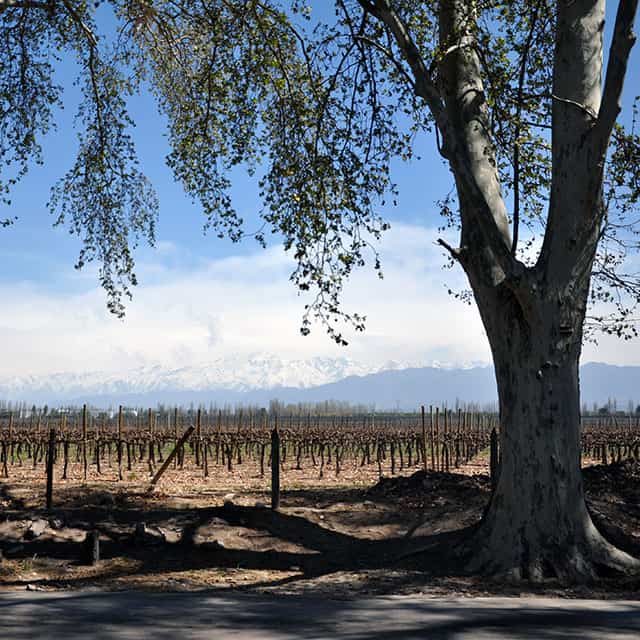 After doing some big city touring in Buenos Aires, we jetted off on a plane to Mendoza, the heart and soul of Argentina's wine country. We grounded ourselves at B&B Plazza Italia, an old home owned by a lovely couple. Located in the center of downtown Mendoza, the B&B definitely had a different vibe from the swanky hotels that we had been staying in before. Mercedes and Tito, the owners, were extremely gracious and welcoming, as was Cecelia. Breakfast was served in a formal dining room where all of the guests started their days with medialunas, ham, cheese, fresh orange juice and coffee.
Unlike Buenos Aires, Mendoza had an older world charm. With four large squares in the center, and a huge park on the outskirts of the city, Mendoza had no shortage of greenery…or helado (ice cream) parlors, which seemed to be filled at all hours of the day. Being that Mendoza is the biggest wine producing region of the entire country, it naturally made sense that it would be where we would consume the most wine. We lazily lounged at cafes, alternating between drinking wine and strong coffee to fuel us through the evening. Our first meal, at a restaurant called Azafran, very nearly blew us away. Perhaps it was the warm weather, outdoor seating, freshly-baked cheesy bread, or amuse bouche of potato soup…Or, perhaps it was the Spanish tortilla. Or the fresh salad. Or pork. Everything looked gorgeous. And tasted gorgeous too. We weren't in Buenos Aires anymore, but the food certainly did not drop down in quality.
We visited the wine regions of Maipu and Lujan de Cuyo, where some of the world's best wines are produced. Mendoza, of course, is known for the smooth Malbec, and we had a lot of it. On our first excursion out of the city, we rode a bus to Maipu and hit up Coco Bikes. The nice folks there provided us with a map and suggested wineries (as well as a chocolate and liquor making business and an olive oil farm). We stopped by Carinae winery first, which proved to be our favorite winery on the tour. We rode and rode our bikes until we reached a little oasis quite frankly out of place in the very humble town of Maipu: Almacen del Sur. At the end of our path, a gate opened up and led us to a beautiful garden setup where we feasted on everything from lamb pie to chicken wings and every bevy of deliciousness from the delicatessen's own garden. Before we returned our bikes, we popped over to A La Antigua, a small chocolate and liquor producer, where we sampled rose liquor and hazelnut dulce de leche (you bet I brought a jar home!)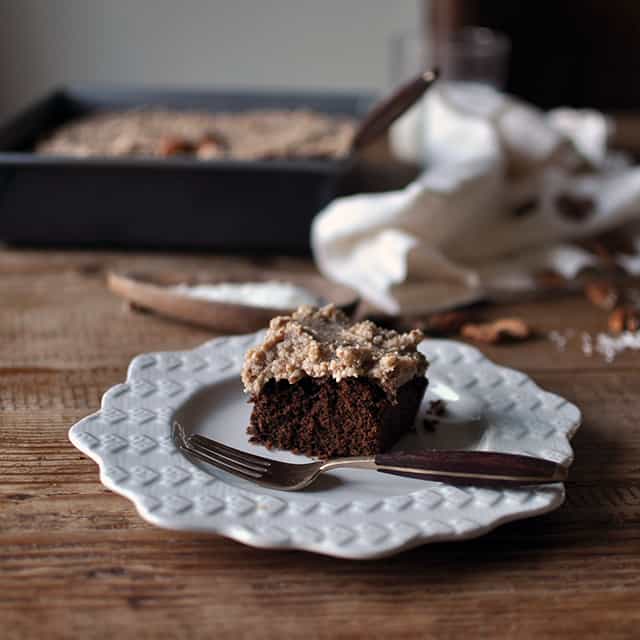 The next day, we hired a driver through our hotel (Gennaro, who did not speak English, but was nonetheless happy to communicate with me in my Italo-Spanglish). He took us to Lujan, where we visited Alta Vista winery and marveled at the snow-covered Andes that surrounded us seemingly on all sides. The air was crisp, and the wines warmed us up in the best way possible. We asked Gennaro to take us to some good empanadas. He made good on his promise and took us to a working-class tented restaurant where jugs of wine sat on every tarp-covered table and stumps of wood covered with cow skins served as our seats. Plate after plate of hot, flaky-doughed beef empanadas seemed to emerge every five minutes. Seemingly, that is only how long it took us to devour them!
Back in Mendoza, we feasted on chorizo and steak at unpretentious La Barra, where the owner, dressed in jeans, a button down shirt and a newsie cap made his rounds and tended to his outdoor grill. We slept well these nights. Before leaving, we took a long drive with Gennaro out to Uspallata, a border town with Chile, where we admired the mountain-flanked road, the horses, and the terrain. The road that leads to Chile. I took hundreds of pictures of mountains during these days. From every angle. Rocks and more glorious rocks.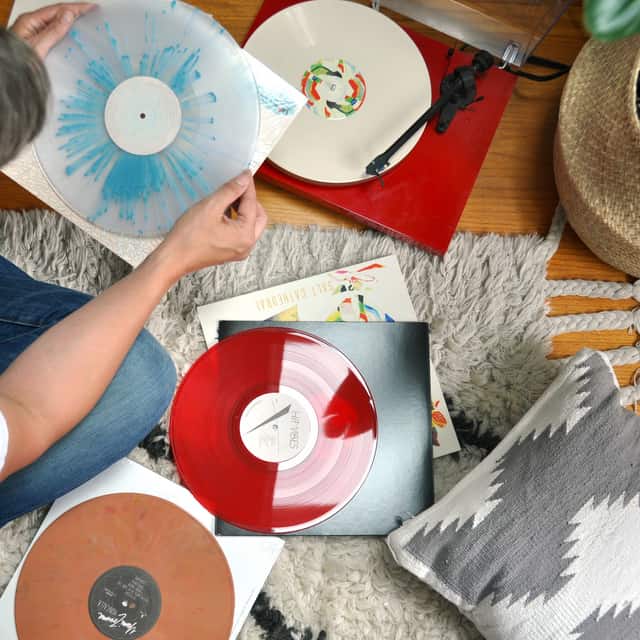 We had a soft spot for Mendoza by that point. We were learning that the bakeries would be closed at 2 pm and despite forecasts of rain, the sun shown endlessly on us.
Eat
Azafran: Av Sarmiento 765
La Barra: Av Belgrano 1086
Almacen del Sur: Zanichelli 709 (Maipu) –set menu; come hungry
Amazing empanadas place in Lujan: this will be hard to find but it is somewhere between Alta Vista and the road that leads to Catena Zapata. Should be on the same road, as far as I remember
Stay
B&B Plazza Italia: Montevideo 685; 54 (261) 4234219
Musical Pairings: Gustavo Cerati – Bocanada
Welcome back to Argentina week on eating/sf! Today Kasey is posting her Mendoza wrap-up from our honeymoon. We found Mendoza and the surrounding areas (including Maipu and Lujan) to be enchanting, beautiful, youthful, and sensual. We enjoyed delicious meals at Azafran, La Barra, Casa 3, and Almacen del Sur (all highly recommended). We rode bikes in Maipu and visited artisan chocolate makers and olive oil farms. We drank glass after glass of fantastic wines at Carinae Wines (my favorite), Di Tommaso, Viña del Cerno, Alta Vista (my second favorite), Archaval Ferrer, and Catena Zapata. Parque General San Martin and Plaza Indepencia bustle with life and youthful energy on the weekends. And although he hails from Buenos Aires, I've selected Gustavo Cerati' 1999 album Bocanada as my Musical Pairing for the Mendoza post. Sensual, indulgent, and engaging, Bocanada just seems like the perfect aural accompaniment to meandering around from top notch restaurant to winery to large, beautiful parks. Head over to Musical Pairings to read more and sample some tracks. –Matthew