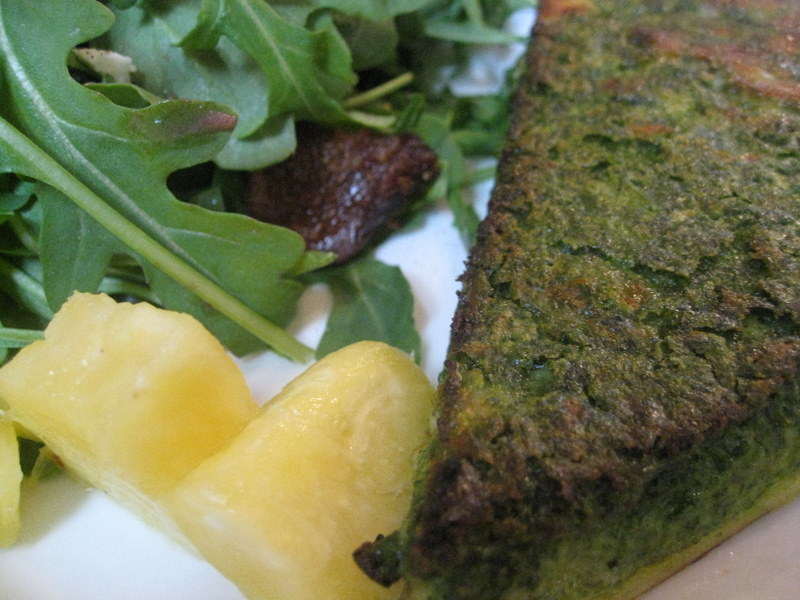 As someone who has actually written an ode to figs and partially chose my wedding location on the basis of it having a fig tree, passing up a place called "the girl and the fig" is hard. The original restaurant is in downtown Sonoma, but its newer counterpart is a cute little cafe called, appropriately, the fig cafe. Located on a cozy little stretch of road in Glen Ellen, California, it's quite the find.
Sharing the same philosophy of fresh, local food as its mother ship, the fig cafe's menu changes on an ongoing basis, highlighting thin crust pizzas, a tart du jour, salads, and a mean top sirloin burger. The interior is fresh and crisp (think clean lines, sunny yellow linens). Each table is adorned with little metal fig menu holders that highlight specials and desserts. The brunch menu includes beverages such as the fig royale (sparkling wine and fig syrup) and bellini. According to their Web site, wine corkage is complimentary–giving me all the more reason to return for dinner.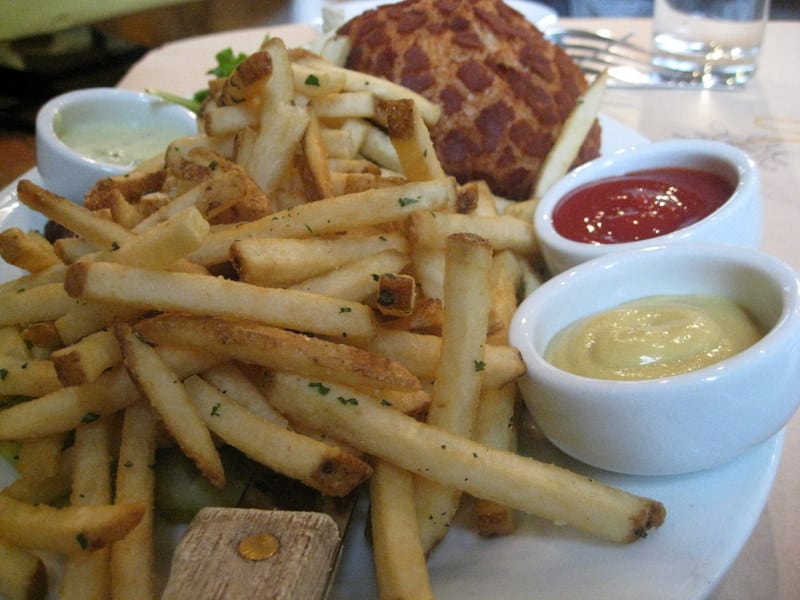 In fact, we stopped in on a very rainy Sunday for lunch. Matt was tempted by the sirloin burger, while I opted for the spinach and asiago tart (essentially a quiche), accompanied by a fig and goat cheese salad. Everything on my plate just looked happy. The tart was such a vibrant green color, I wasn't sure what to expect. In fact, it was as cheesy and delicate as I had hoped. Not a big quiche eater, I'm hard to please here. The visit actually inspired me to make a quiche soon!
Matt's burger came served with grilled onions, a dutch crunch roll, cambozola cheese, house pickles, and two different sauces, as well as fries. Matt says it's as good as the NOPA burger (hard to compete!). Overall, this place is really as cute and cozy as a summer cottage–even in a downpour.
If you find yourself in Sonoma (and you should)–pop in for a late brunch or dinner. I think its off the beaten path location makes it a little less touristy (and also a little less pricey) than its counterpart, the girl and the fig.