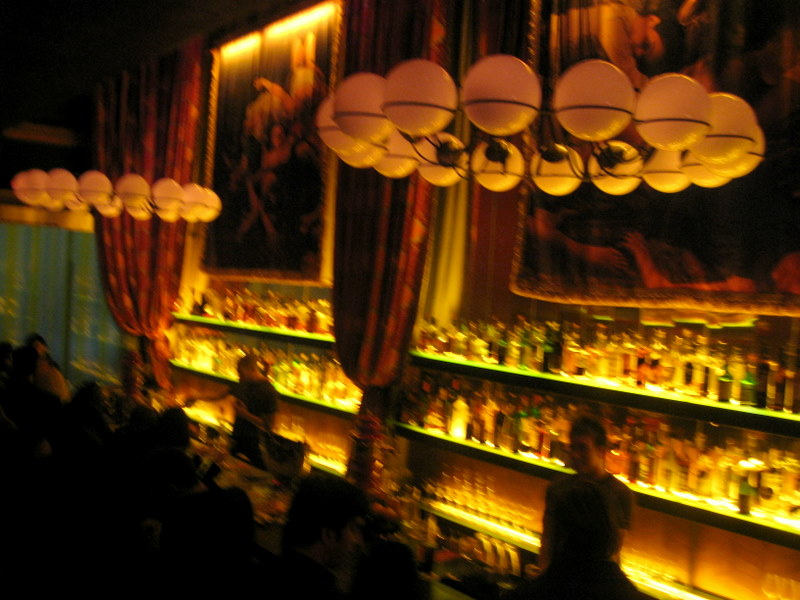 Gitane, a new restaurant in the financial district, is not one you 'stumble upon.' Tucked in a romantic little alley that oozes European flare (Claude Lane, that is), it's not just a restaurant, it's an experience. I have been meaning to check it out ever since I read about it on Eater SF. And last weekend, I finally did. The financial district is not known for its cutting edge restaurants per se. So a Basque-centered outpost that focused on some of my favorite culinary regions (Spain, France and Portugal), was quite a pleasant discovery.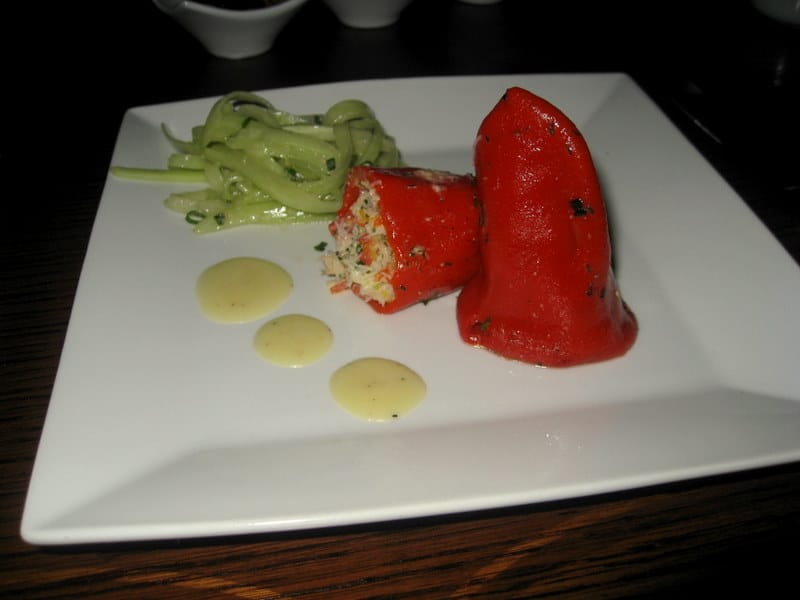 The interior, as you can tell from the first picture, is pretty breathtaking on its own. Dimly lit, decorated with bright, vibrant colors and adorned with massive Carnivale-like chandeliers, red velvet drapes and paintings, it's a great place for a date or a gathering of friends on a rowdy, cocktail-filled night. We lucked out by sitting in a small little corner. I particularly liked the exposed brick wall, covered with glass. Gitane's drink menu is varied–from wines to whiskeys and cocktails. I was thrilled, so thrilled to see a Vinho Verde on the menu. One of the best discoveries I made in Portugal. Crisp, slightly bubbly, tart and refreshing, it was the ideal way to start the night. I had read that this restaurant had an enticing appetizer: bacon bon bons, so of course, we had to order them. Sauteed prunes, stuffed with goat cheese, wrapped with smoked bacon and accompanied by a port reduction? YES, please! We also loved the piquillo, a slightly sweet red pepper stuffed with dungeness crab salad and accompanied by a light cucumber salad. The crab wasn't overpowered by any kind of heavy dressing and tasted like a sunny day on a dock by the sea (I'm sorry, is that too cheesy? It's true!).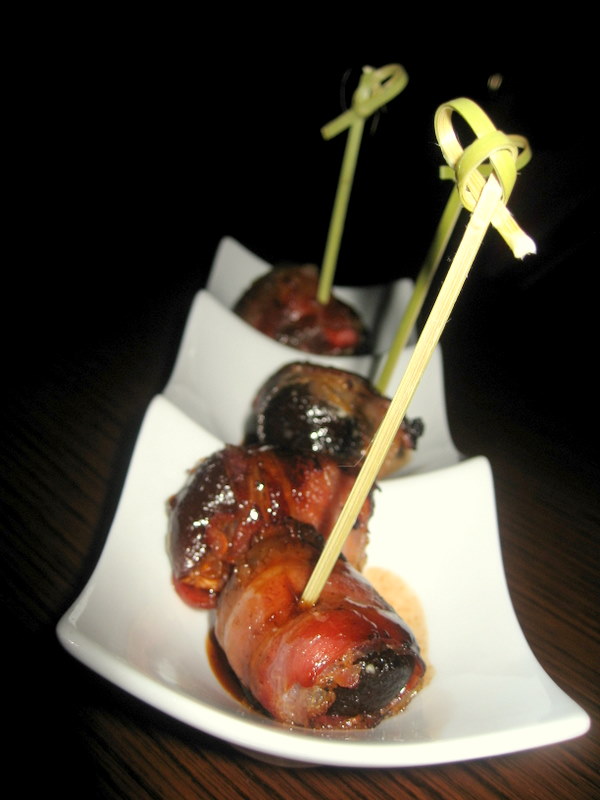 For our entrees, I went for the chicken tagine, while Matt jumped on the Portuguese fish stew. We both loved the presentation of our dishes. The portions were just right and extremely flavorful. The chicken in my dish was aromatic, perfectly spiced and dropped right off the bone. All of the vegetables and prunes were nestled together in a lovely broth that served as an optimal canvas for scooping fluffy couscous into. As I did have a nice Tupperware full of berry frozen yogurt sitting in my fridge, we (so surprisingly!) skipped dessert. But, I'm quite certain that it must be good.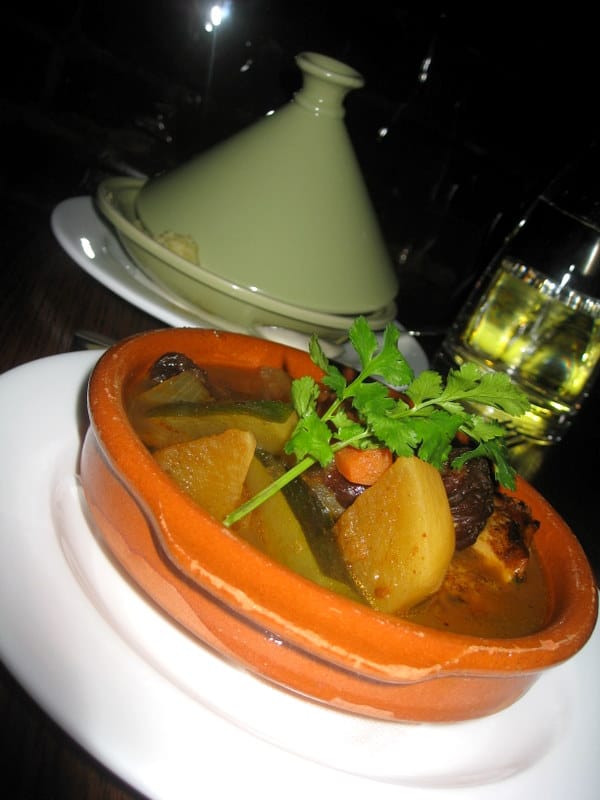 Glancing around, we were enticed by many of the dishes we saw coming out of the kitchen. The thin crust pizzas all looked extremely tempting. Priced in the $15 dollar range, I think they'd serve as a great meal accompanied by a few appetizers. Being the bastilla fiend that I am, I'll have to return to try Gitane's version (and I'd love to get a bite of the pizzas and a stab at dessert).
Overall, I think the restaurant does a nice job of providing the complete package. My meal was good. Really good. It wasn't the best meal I've ever had, but combined with the fun atmosphere, and the whole mystique of the place (the dining room area is a stairway up above the bar, which was packed by the time we arrived), I felt like I was really going out on the town. I must admit that I've been spoiled living in San Francisco and traipsing around amazing restaurants for the past four years. Sometimes, these visits just feel routine. I'll pop by my neighborhood sushi place, an oft-visited pizza spot, etc. But, sometimes, they remind me of the time when going out to dinner was a celebration. So, if you have something to celebrate this weekend, I'd urge you to try to get a reservation and whisk yourself away.