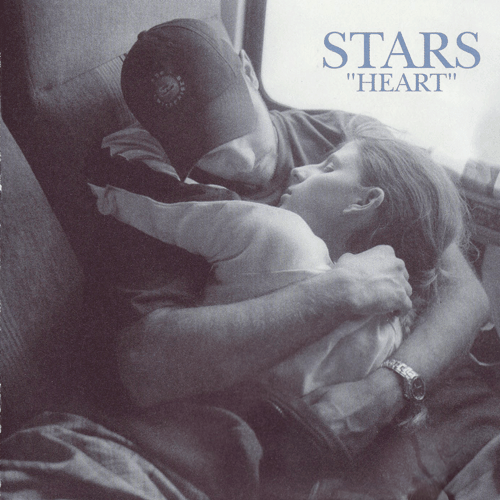 "I feel like love is in the kitchen with a culinary eye. I think he's making something special and I'm smart enough to try." Ok, ok: so that quote isn't from a song by the band Stars, but when the sound of Stars' album Heart floats tenderly in the air, mixing with the smells of fresh herbs and red wine while you lovingly prepare a dinner with your someone special: "love" is definitely in the kitchen.
From the ridiculously sweet album cover to the opening lines on the album where each band members introduces themselves by saying, "I am _____ and this is my heart," Stars tip-toe along a fine line between being overly cheesy and heart-breakingly sincere. In that regard, I suppose you could argue that their album is like preparing the perfect cut of beef: over-do it and it becomes dry and tasteless; under cook it and it becomes a mess; but do it just right and you have something special. On Heart, Stars manage to get it just right. The whole album is great, but for starters I recommend listening to these tracks:
Stars – Look Up
Stars – Elevator Love Letter
Amy Milan (of Stars) – Look Up (live on KCRW)
P.S. for extra credit, can anyone identify the quoted lyrics from the beginning of the musical pairing? If you think you've got it, leave a message in the comments section. Googling the lyrics counts as cheating.
Don't forget to head back to eating-sf.com to read the recipe and review in context.
-Matthew