What, you may ask? Just this city's best sushi. That's right, I'm calling it, and I'm handing it over to Koo, right here in the Inner Sunset. It's fair to say that I have not tried every last sushi place in San Francisco, so there is certainly a possibility that one or two other sushi joints might take it, but I'm fairly determined to prove my point.
Koo is not Sushi Bistro or Jimisan. They don't drizzle your rolls with raspberry sauce or cover them with macadamia nuts. Don't get me wrong–I love those crazy inventive rolls, but that's just not true sushi to me.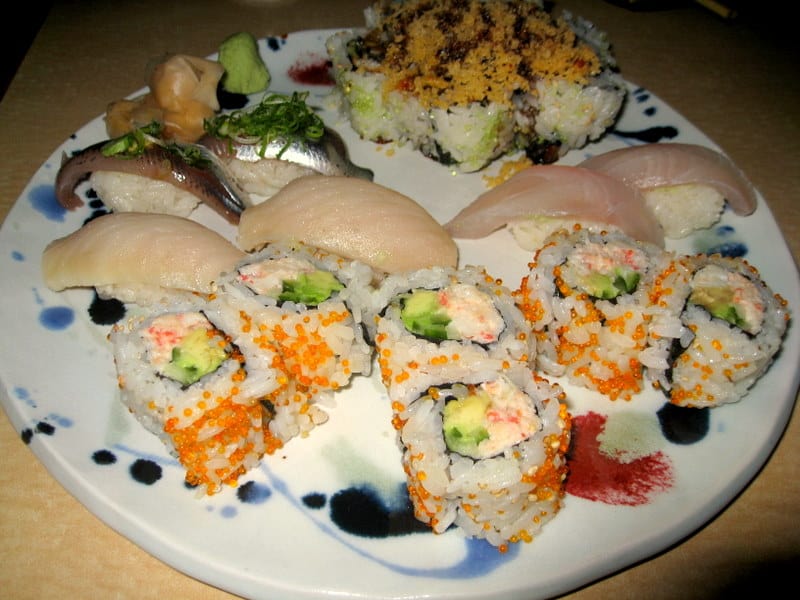 Koo serves up fresh fish, with a wide range of daily specials (on our last visit, we got fresh local sardines and Hawaiian Amberjack as well as wild white salmon). They do have some fantastic rolls–the best real crab California roll I've ever tasted (this is the only place I insist on always ordering a California roll). The Tokyo Crunch, a hamachi roll topped with a crispy topping is extremely flavorful. The softshell crab roll is massive and equally delicious. Their more inventive Azteca roll actually gets me less excited than the simpler rolls. Koo's hand rolls are also top notch.
For those who dare, Koo is known for a little thing called A Spoonful of happiness. I'm still working up the courage to try it…
Koo does not serve outlandishly large cuts of fish that barely fit in your mouth, but make you feel like you're getting more bang for your buck. Nor does it have a broad menu of rolls (though their hot appetizers make up for the smaller roll section). It's just really, really good. Flavorful, catch-of-the-day fish.
I'm still craving more since I last dined there last week.