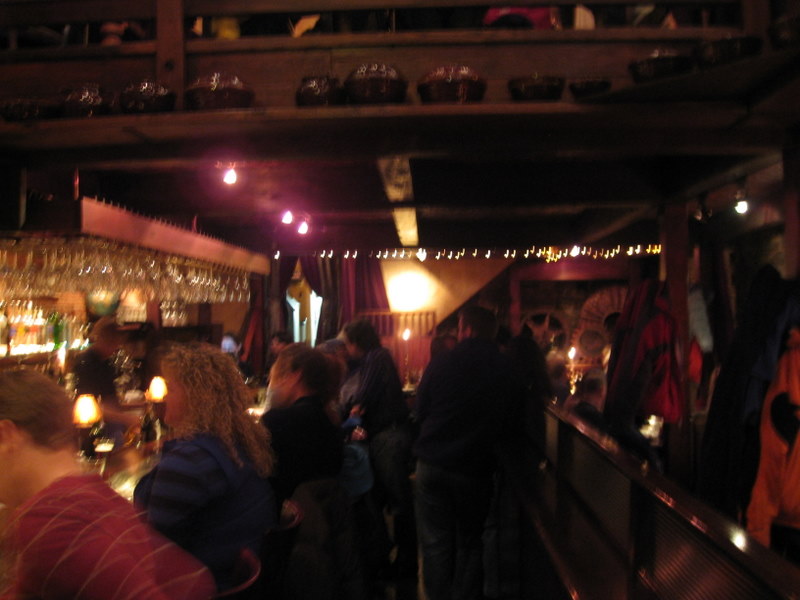 A few unfortunate things happened during my ski trip this weekend. Matt's first snowboarding lesson ended prematurely in disaster. Don't worry, not a total disaster: at least he's not entirely refusing to ever go again. He did, however, hurt his wrist pretty badly and his poor right hand is entirely bruised.
On the less disastrous front (though, still a bit heart-achy for me), a young man (shall I refrain from cursing on my blog?) slammed into me at full speed going down a rather steepish slope. Not even stopping to ask if I was OK after he knocked me over! I skied my way down, unzipped my coat pocket and gasped in absolute horror. My beloved iPhone. Yes, your heart just stopped, too–I know. Screen fully crushed, glass shattered. For the rest of the weekend, I proudly displayed its wounds, to the horror of my fellow iPhone owners. Now, it's back to my little Motorola flip phone, at least until I figure out how to fix the phone. It's truly amazing how dependent we become on new technology–my wait for the train in the morning has become increasingly more anxious: I can't check my Twitter, can't log into my email, can't see what the WEATHER is! I hope I survive this dark time.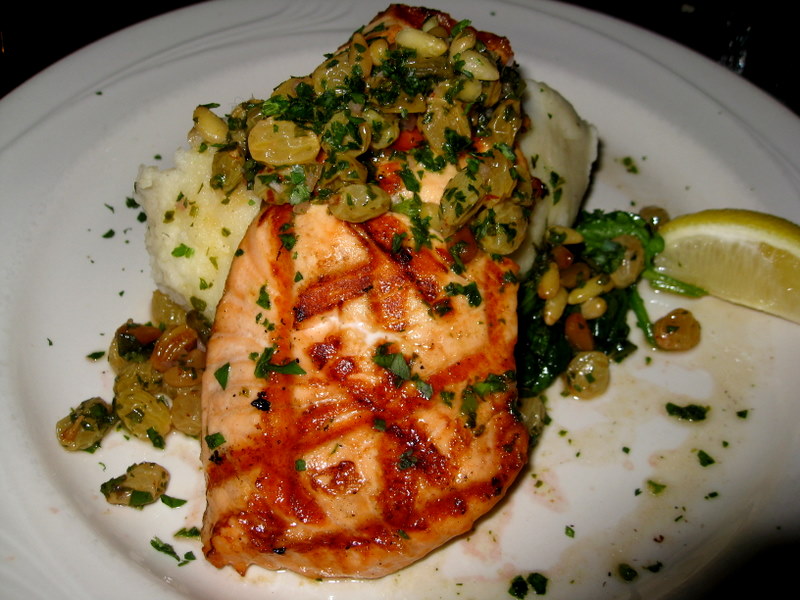 All disasters aside, skiing with my family up in Tahoe was actually pretty great. Luckily, Matt's hand didn't hurt as much as it could have, we had a beautiful room up in Truckee, at a new European-style lodge to celebrate our anniversary (hot tub and all!). And, before I finally laid it to rest, I did make one important phone call on my iPhone: to make a dinner reservation for a restaurant called Pianeta. After enjoying some wine and the hotel hot tub, we cleaned up and went to town. Downtown Truckee is actually pretty quaint and cute, and has a pretty good selection of restaurants, bars, bakeries, shops, and even candy store.
Pianeta turned out to be a true gem and the perfect way to celebrate. An Italian place with all of the rustic charm you would expect, it had a lovely long wine list, and delicious sourdough, warm bread. I like bread, so you know a restaurant can truly make the first step in impressing me with bread. If you're bread's not good, you just don't got it!
For dinner, we ordered off of the special menu: I had the grilled salmon with wine-soaked raisins and pignolini, served over mashed potatoes and chard. Matt had the pork tenderloins with pea and leek risotto, along with mushrooms and snow peas. Both of us expected a decent meal, but I don't think either of us expected a damn good meal. I mean, this restaurant could be smack in the heart of the Mission and still impress! The dishes were perfectly portioned and seriously bursting with flavor. I could absolutely taste the wine in the raisins.
For dessert, we opted to split a hazelnut torte with raspberry filling and vanilla ice cream. Again, it blew out of the water a lot of desserts I've recently had. The cake reminded me of an Italian crostata, with a surprisingly fragrant, hard hazelnut shell.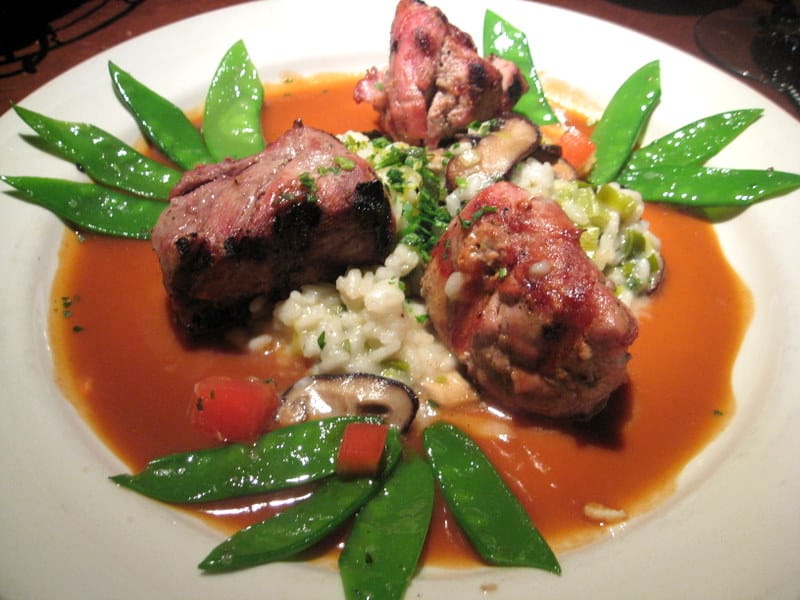 It was certainly a good way to celebrate a pretty important start to a pretty important relationship.