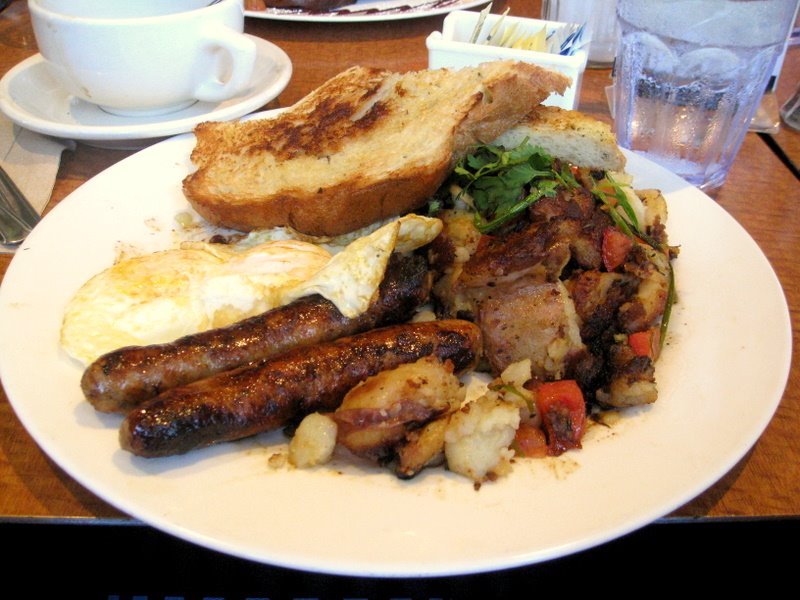 This past weekend, I spent an amazingly packed two days and one night hanging out with my girlfriends from college (plus a few boyfriends, friends and 'significant others' thrown in the mix). We, of course, took advantage of San Diego's fantastic breakfast/brunch scene
and hit up two of my favorite spots–The Mission in Mission Beach and The Cottage in La Jolla. I highly recommend the 30 minute to 1 hour wait you'll have to endure if you attempt to go there anytime after 10 a.m. I rarely go out to breakfast here at home unless I have visitors in town and even then, I love getting up early, doing a market run and whipping up some crepes or poached eggs with fruit, or pancakes. In San Diego, I fall into a different pace of life. I wake up a little later (though not late by most people's standards), I can wait until noon to eat brunch, and stay out til 2 am without getting the slightest bit foggy.
San Francisco may be a foodie capital, but San Diego definitely can play game. From the little Mexican joints lining Pacific Beach to more upscale restaurants in downtown La Jolla and San Diego, ethnic hot spots like Little Italy and fusion mixes in Hillcrest, there is no shortage of great food. I've grown more sophisticated from my college days, but I feel that San Diego has grown with me. It can still accommodate my yearning for a greasy fish taco, but can also satisfy the desire for a classy meal.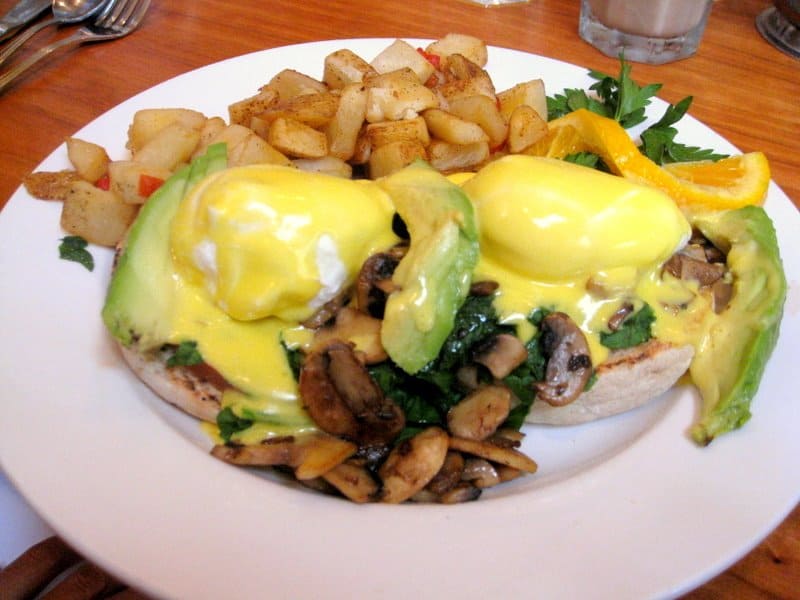 I spent a lot of time enjoying the beach (and actually swimming in the water–something I miss dearly), roasting marshmallows at a bonfire, dancing and cruising around. We capped our weekend off at Sogno DiVino, an adorable wine bar in Little Italy. Our group shared a bottle of prosecco, cheese plate, scallop ceviche, eggplant rolls with buffalo mozzarella, t
una salad and a panini. Lounging on leather chairs looking out on the street was pure bliss. It's been over three years since I packed up my Honda with four years' worth of stuff and drove my way back to the Bay Area, but every time I go back, I'm always in a state of slight disbelief–over just how beautiful this city is and how unfathomable it is to me that I lived in this beach paradise. As the security agent at the San Diego Airport told me as he scanned my boarding pass, "Life is good, dear." True story!