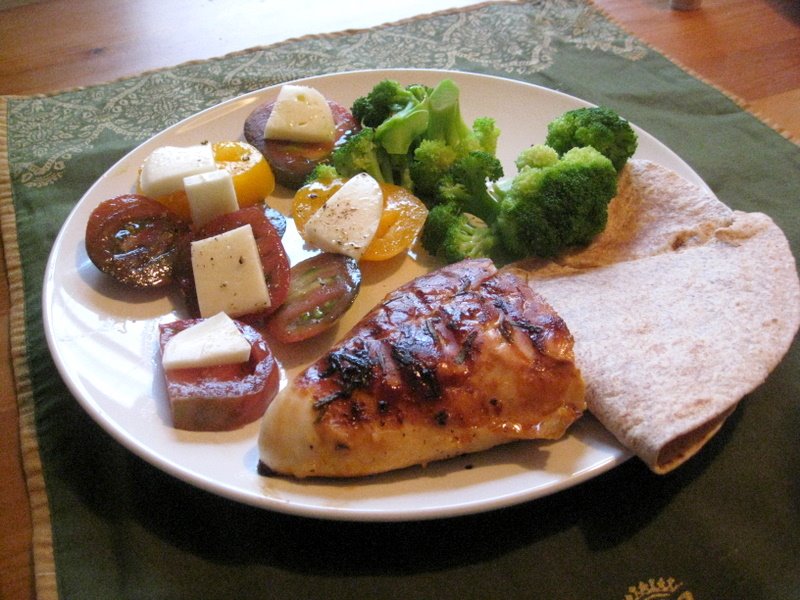 First, I'd like to start this post by announcing to the world (or, rather, my devoted readers) that I've finally succumbed to the hype and gotten myself an iPhone. I can't stop playing with it. Or updating Twitter, Facebook, checking my email, Yelp, and Maps. That said, the battery life is pretty disappointing. I mean, it's 8:30 p.m. and my battery is at 20%. This is kind of a problem. If anyone has any battery-saving suggestions, I'd be quite open to hearing them. Despite the battery power issues, I'm in love. I really am. I love that I can access Yelp from anywhere and I can't wait to put to use some of the other awesome apps I've downloaded.
I can hardly believe that it's August already and summer (rather, San Francisco's version of summer which is quite like the end of fall in other places) is winding down. What am I looking forward to? A warm September, hopefully. It's been a great summer so far, I must admit. Lots of good friends visiting calling for delicious culinary outings–from wine bars to tapas places and bakeries to home-cooked breakfasts filled with the gifts of summer like raspberries, strawberries and blackberries. It hasn't been a warm summer. It feels like we could count our warm days on on hand. Today came as a nice little surprise–and a motivating one at that. After celebrating a couple of birthdays, checking out a few new destinations (RNM and Candybar) and hanging out with friends at the apartment, we spent the day walking around the Mission and Noe. Picked up a bottle of a great French red that we loved from Bi-Rite (I'll grab the name of it for a future post) and ordered new furniture (Finally!). I can't wait. A new bookshelf, media console and a record bookshelf for Matt. We found these awesome solid mahogany wood pieces made by hand in Indonesia–rustic and unique, but totally affordable. Can't wait to get them delivered on Friday!
I had picked up some fresh mozzarella from our cheese shop the other day and we bought some uber fresh basil and some tomatoes so I decided to make my favorite caprese salad as a dinner starter. I must admit, despite the amazing cheese and the fresh basil, the tomatoes really left something to be desired. Which brings me to this photograph. A few weeks back, I did not have fresh mozzarella (only the hard stuff that you slice up for a sandwich or pizza). But I did grab some heirloom tomatoes from the financial district farmer's market and I must say–I just kept thinking of those tomatoes. While tonight's salad was good, I think for a good caprese, all the elements (tomatoes, mozzarella, basil, olive oil) have to be there and have to be good. I know some folks that don't like tomatoes and I am convinced that all of them would change their tune if they just ate an heirloom tomato–you can bite into it with a sprinkle of salt like a plum.