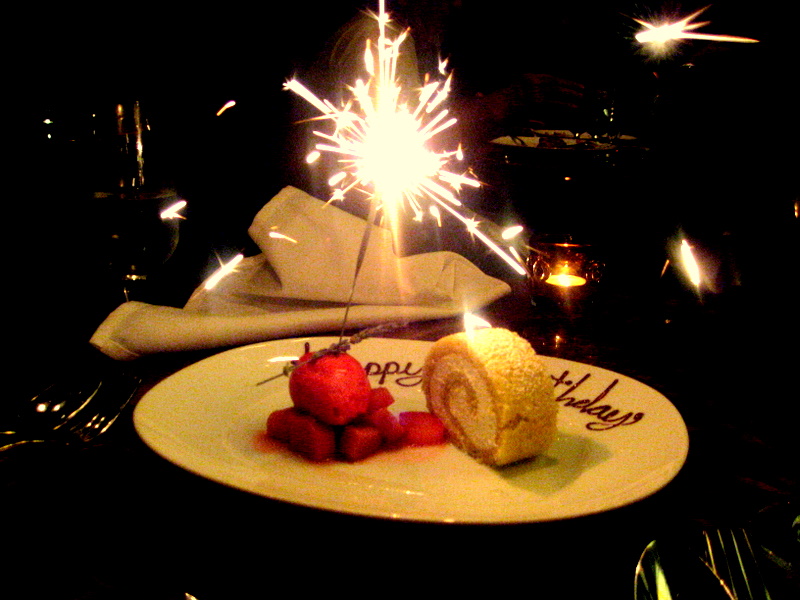 This past weekend, I celebrated my 25th birthday. A quarter century. Obviously, the best way to spend a birthday is with good friends, wine, delicious food and…kind of bad weather? Regardless, I took off to Napa on Saturday with 6 wonderful friends (plus 1 wonderful boyfriend). Despite the crummy weather, we checked out some fantastic wineries–my favorite being Frog's Leap. We took off with a bottle of late harvest riesling (which I learned means super sweet) and a Zin.
Now you don't expect me to celebrate a birthday without amazing food, do you? Of course not! While some of the trip was well planned, day two was a bit more of a struggle (some misplaced Google maps, mislabeling and a buzz led to cancellation of one Cindy's Backstreet Kitchen). Saturday night was extremely scheduled–from our reserved wineries to my packed lunch of mozzarella, proscuitto and basil sandwiches, curried couscous and fruit salad to dinner at Redd–everything was perfect. For the first time, I got to try that not-so-well kept secret of pork belly, an amazing skate and a lovely chocolate creme caramel.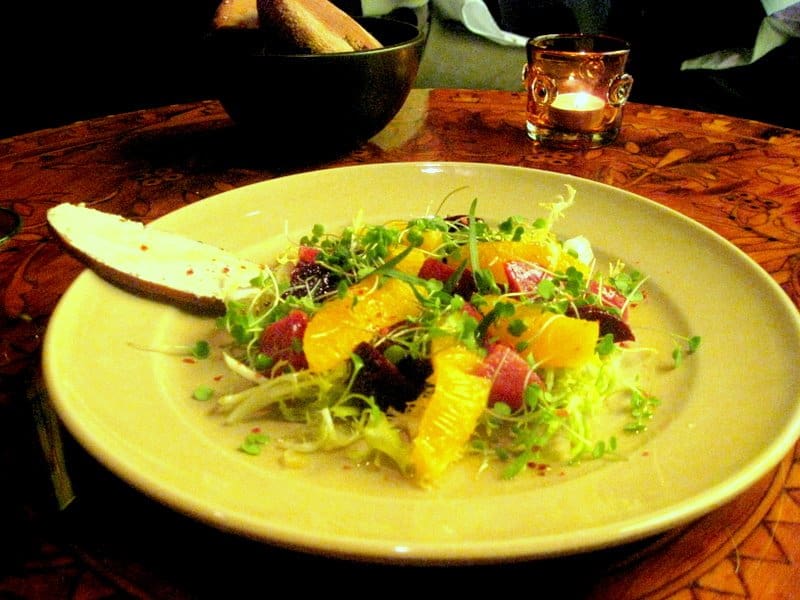 Surprisingly, despite being highly disorganized on Sunday, we ended up at some great restaurants–Boon Fly Cafe in Napa for lunch and a hidden gem right in Calistoga's downtown–Bar Vino, where I enjoyed the most phenomenal wild boar gnocchi dish with cherries, as well as an incredibly prepared artichoke.
I couldn't finish off the weekend without celebrating my birthday proper at my favorite–Aziza. I have newfound inspiration for making a fresh beet salad. If only multi-colored beets were as readily available in the market as they are on a menu.
I'm not done celebrating yet, but I think the weekend will be hard to top. Thanks to all of the wonderful people (you know who you are) that continue to remind me how lucky I am to have good family and good friends.