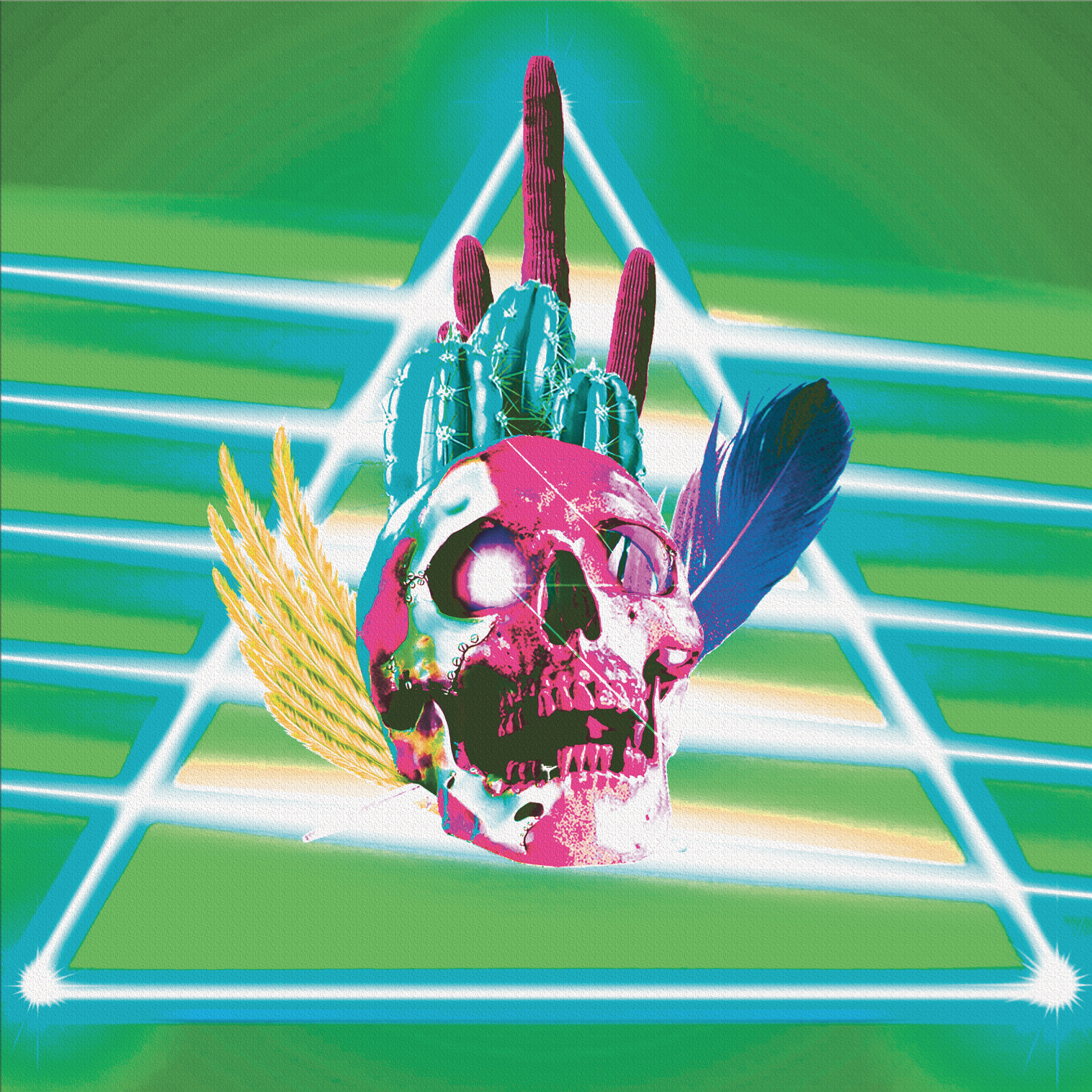 As with many of our favorite new music discoveries, we first heard this month's featured artist on our (incredibly awesome) local radio station KEXP. With the memorable (and all around badass) name Karate, Guns & Tanning, this is a band that makes an impression. Blending together elements of psych-tinged shoegaze with anthemic post-punk, Karate, Guns & Tanning dish out equal parts aggressive, brooding anthems and narcotic dreamlike vibes.
Based in Indianapolis, the trio consists of songwriter Valerie Green, guitarist Joy Caroline Mills and drummer Daniel Guajardo. Their unique name was inspired by a sign above a strip mall in Green's hometown. And in a small amount of time they've already seen significant rotation on KEXP and glowing write ups in places like Impose Magazine. We're super excited to share three tracks from them with you this month.
The a-side on this month's wax kicks off with pounding drums and fuzzed-out tones on "Graffiti Children" to accompany Green's vocals as she sings in stream-of-consciousness setting a gritty, technicolor scene: "Trash our minds this way / Tint the dark delay / When we meet halfway / Through the neon rain."
It's followed up by the decidedly more aggressive and stirring "Hot Bots" which features fiery guitar licks and booming percussion as Green belts out her lyrics to the people in back: "Bite! Kick! Fight! Scream! / Heart beats! Living machine! / Tell them we're losing steam." It's an absolutely massive anthem and will absolutely get you hyped.
Meanwhile, on the flip side of the record, we're serving up a brand new jam called "Enchanter." It's a huge rocker with burning hot vibes, in-your-face beats and a gorgeous, gritty guitar solo. It is the JAM!
We pressed the standard edition of this vinyl on Hot Pink colored vinyl alongside a deluxe edition on Hot Pink and Black a-side/b-side vinyl with Hot Pink splatter for subscribers who've been with us for a year. This release is available exclusively through our Pairings Box and Coffee & Vinyl subscription services but is selling out quickly.