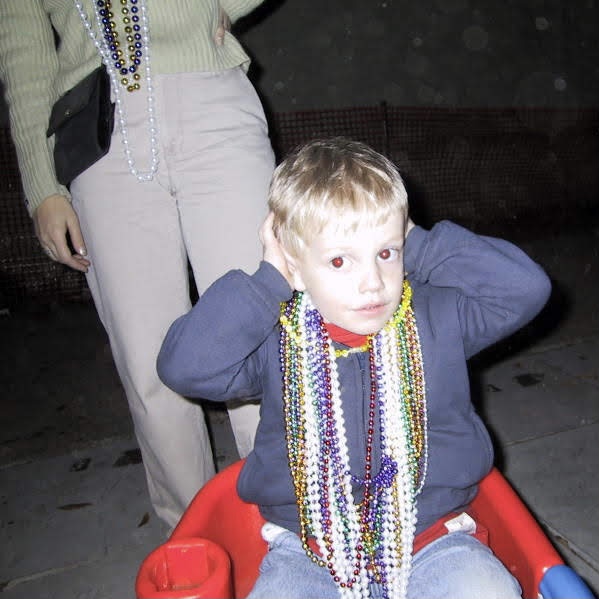 Yot Club's rise could be fairly described as 'explosive.'
The Mississippi-raised, Nashville-based bedroom pop songwriter, Ryan Kaiser, dropped his first single during quarantine in 2019 and, since then, his popularity quickly soared to over 5 million monthly listeners on Spotify. He's been interviewed by American Songwriter, hyped by sites like Earmilk & Indie Shuffle, and toured the U.S. His single "YKWIM?" alone has over 172 million plays. At the time of writing, that's more plays than Taylor Swift's new 'Taylor Versions' of hits like "I Knew You Were Trouble," "All Too Well," and "Red" – combined. This dude's on fire.
We're very excited to feature Yot Club on this month's wax with four rare cuts that have never before been available on vinyl including a pretty exceptional Mountain Goats cover.
The a-side gets things going with "Normal / Ideal." It's a catchy, upbeat jam with a fast-moving programmed beat and glossy guitar licks. It's warm, fuzzy, irresistible, and ends with an absolutely magical, luxurious guitar solo that just spreads itself out over nearly the course of a full minute.
It's followed up by Yot Club's cover of The Mountain Goats' beloved cult classic, "No Children." It's a song about dysfunction and despair that is often simultaneously witty, shocking, and funny: "I hope that our few remaining friends / Give up on trying to save us / I hope we come up with a fail-safe plot / To piss off the dumb few that forgave us." Kaiser's version of the tune subs in bright, blinking synths and a hazy, narcotic ambiance to give it a darker and dreamier vibe than the original.
The b-side opens up with the bubbly, ringing track "How Can I Complain." It's a pensive and thoughtful jam built around atmospheric tones and ringing guitar riffs to accompany Kasier as he sings, "All I ever wanted / All I'll ever need is you."
The collection closes with the energetic and neon-lit jam "Go Away (mix 2)." It's a twinkling, tropical groove with a little shimmy and a lot of swaying in the cool breeze at sunset vibes. You're going to dig this one.
We pressed the standard edition of this vinyl on Blue Jay colored vinyl alongside a deluxe edition on Blue Jay with White Splatter vinyl for subscribers who've been with us for a year. This release is available exclusively through our Pairings Box and Coffee & Vinyl subscription services but is selling out quickly.