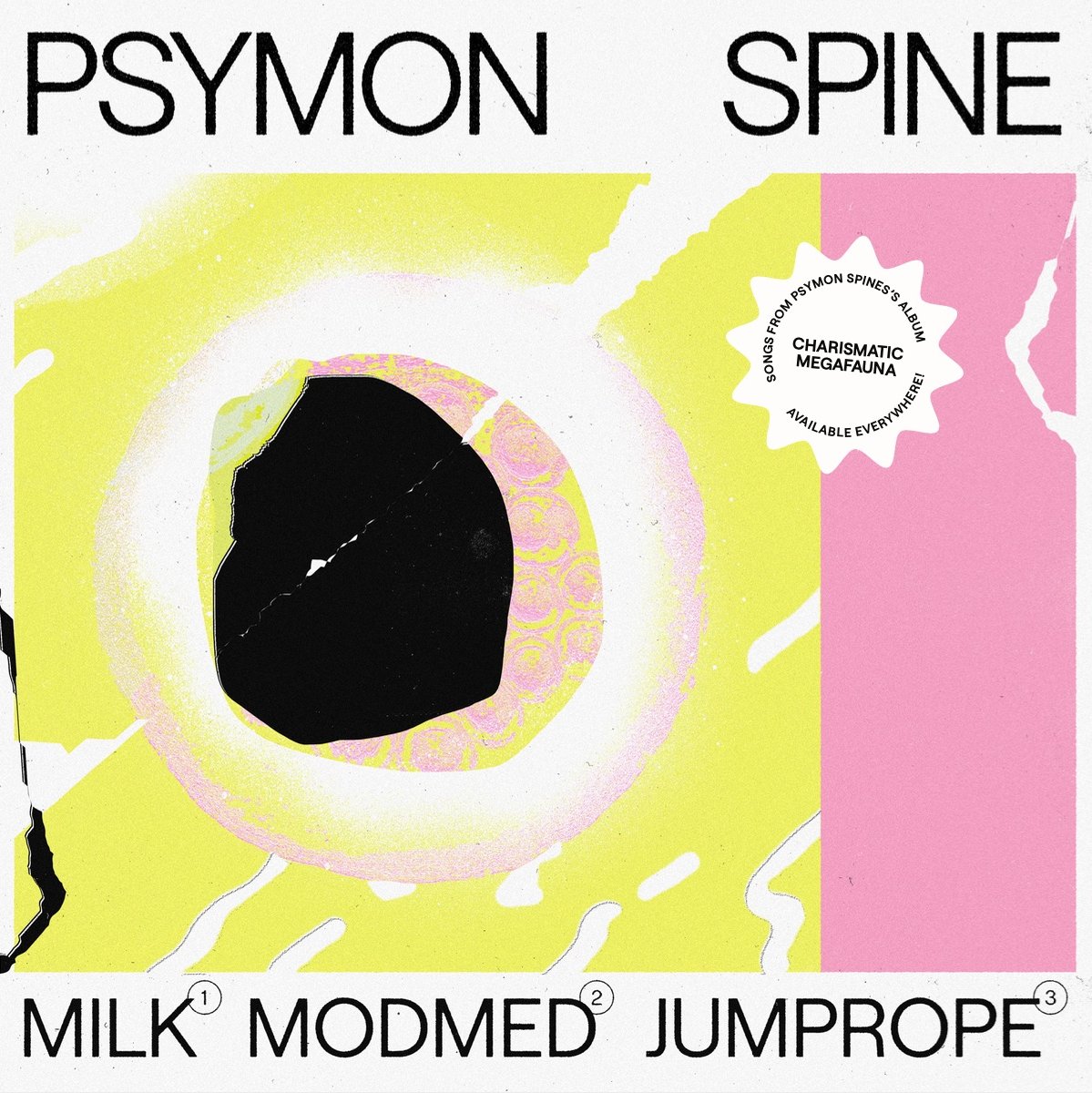 Music has absolutely been one of my lifelines during the course of the pandemic. Whenever I can spare the time I find myself browsing Spotify playlists, music websites, Reddit, Twitter, etc, searching for new music. What I've found, after hour upon hour of listening to music wherever I can find it, is that these strange times have provided an abundance of incredible art.
Alongside recent features like Luwten, Yard Act and Tati, Psymon Spine, a Brooklyn-and-Berlin based band, are easily one of my favorite recent discoveries. The quartet (consisting of Barrie-alumni Noah Prebish and Sabine Holler, alongside Peter Spears and Brother Michael Rudinski) make the sort of livid, technicolor dream pop that can as easily transport you to a dance floor, as set you off on a psychedelic head trip. They're absolutely incredible and one of those bands we can't get enough of.
We are not alone in our appreciation. Atwood Magazine raved that, "their art is tight, but loose; structured, yet jazz . . . [i]t's effortless; natural; chaos and control, combined." Under The Radar highlights how Psymon Spine's music "immediately grabs hold and pulls the listener along a wild left-field dance trip." Meanwhile, Paste Magazine has written that they love how you can "dive into" the quartet's grooves and "find delights in every direction." We're very proud to be able to serve up three tracks from the band for this month's feature.
The collection opens up with a tight beat and funky riff on the deep groove "Milk" as guest vocalist Barrie Lindsay (Barrie) croons, "This'll be my lifeline / This'll be my heaven / This'll be my number / This'll be my lover." It's an intoxicating, heady vibe that'll have your toes tapping and your shoulders swaying.
It's followed up by the swirling disco grooves of "Jumprope." The jam opens with a sparse and narcotic atmosphere of twirling, distorted notes before abruptly popping like a bubble into an electro pop jam that'll have you shimmying, twirling and shuffling your butt across the living room in no time flat. It's been a favorite around our home for much more than a hot minute and we think you're going to love it too.
The collection closes out with the deep, grinding rhythms of "Modmed" which features additional keys and production by MGMT's Andrew VanWyngarden. Funky bass lines buttress chirping, shuffling percussion and bright, glittering synth on a jam that borrows equally from new wave and dark house. Enjoy!
We pressed the standard edition of this month's vinyl on baby pink colored vinyl alongside a deluxe edition on yellow with baby pink splatter colored vinyl for subscribers who've been with us for a year. This release is available exclusively through our Pairings Box and Coffee & Vinyl subscription services. Psymon Spine's new full length, Charismatic Megafauna, is available now. Grab it via Bandcamp.