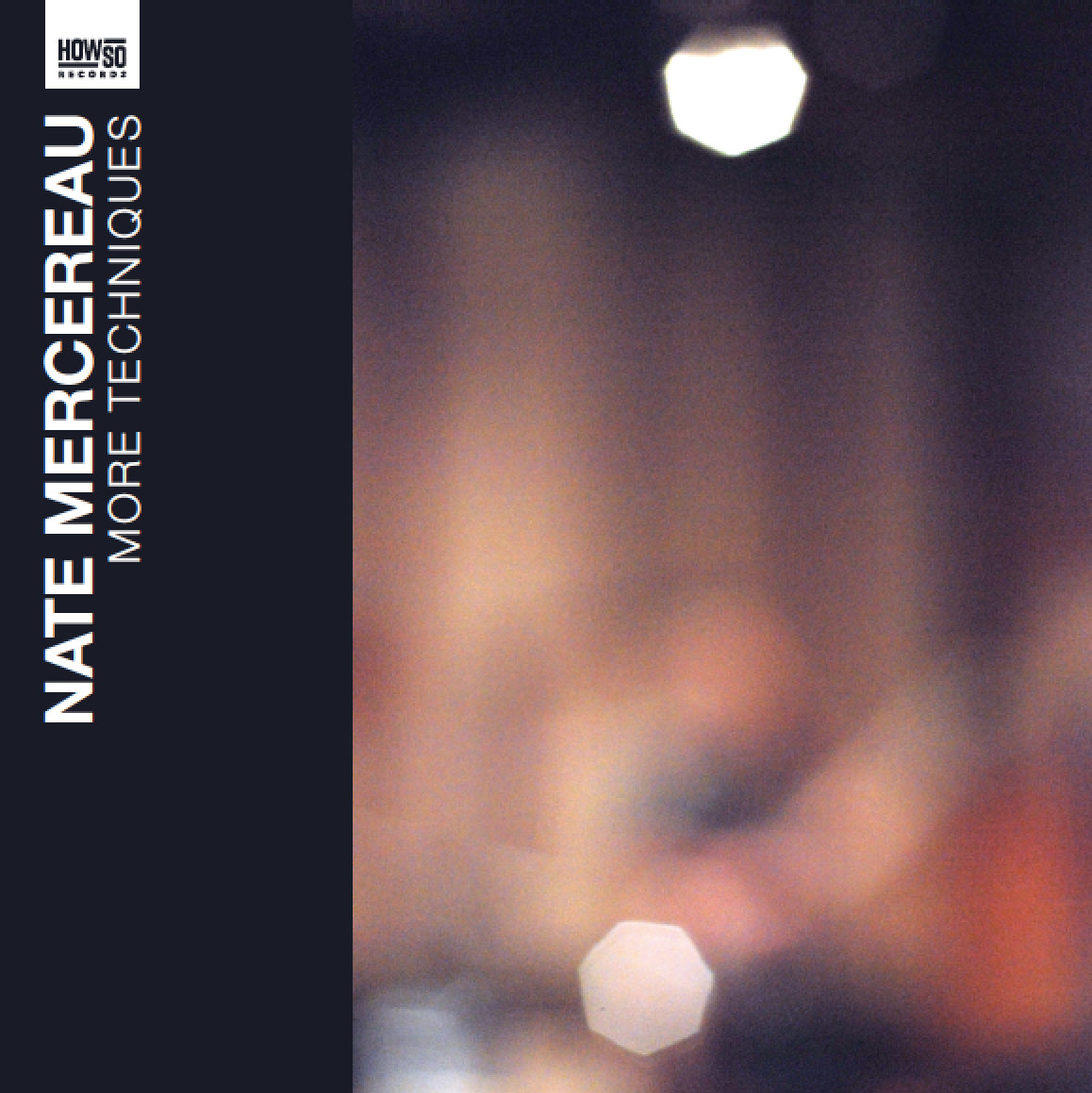 I first met Nate Mercereau at SXSW in 2014. He was there with his band A Million Billion Dying Suns (a Pairings Box alumni) and at which Nate also played with Banks on her very first live shows on tour for her debut Goddess. Indeed, Nate's often been the go to guy for a number of artists, both on tour and in studio, having contributed to an unusually impressive number of albums and singles by artists such as Rhye, Lizzo, Leon Bridges, The Weeknd, John Legend, and Jay-Z. Beyond working on notable pop records, Nate recently collaborated with experimental artists including Carlos Niño and Dave Harrington who recently released a debut collaboration on Mercereau's own label, How So Records, a partnership with Ricky Reed's Nice Life Recording Company.
If you're familiar with Nate's work, especially his excellent solo debut album Joy Techniques (go check it out if you haven't already), you won't be surprised he's the guy that people go to when they're looking for something both viscerally textured and cerebral. Nate's solo music is a bridge between experimental jazz and studio pop. It's free wheeling and thoughtful without being self-indulgent.
This month we're honored to share More Techniques, a companion EP to last year's Joy Techniques featuring three previously unreleased tracks.
The a-side kicks off with the textural and concise cut "Sliding Into Another Timeline." It's a smoothly psychedelic vibe built from rich guitar synthesizers tones and tumbling percussion. In alternating phases it hums, glimmers like starlight, and lifts off amid soaring string arrangements. It's an absolutely beautiful track.
It's followed by the smooth, heady groove, "David Attenborough Narrates Your Life." This one is a denser, sensual composition oozing with slick washes of guitar and string alongside accents of French horn, flute, and tight unobtrusive percussion. It's a soulful jam through and through. As restrained as it is lush, it's over before you know it.
The collection closes out on the b-side with the exhilarating, cosmically potent "Inner Trip." With spiraling tones and a rhythm that simply can't be ignored, this one goes interstellar in a mere heartbeat after kicking off the ground. The centerpiece of the first movement is a narcotic guitar line that's buoyed by crashing beats and bubbling rhythms. As it propels forward the arrangement gets twisted, drawn out, simplified until it's little more than a cold, ghostly atmosphere that only gradually builds itself back up. It's a lovely head trip for sure.
We pressed the standard edition of this month's vinyl on bone vinyl alongside a deluxe edition on amber with black splatter colored vinyl for subscribers who've been with us for a year. This release is available exclusively through our Pairings Box and Coffee & Vinyl subscription services.