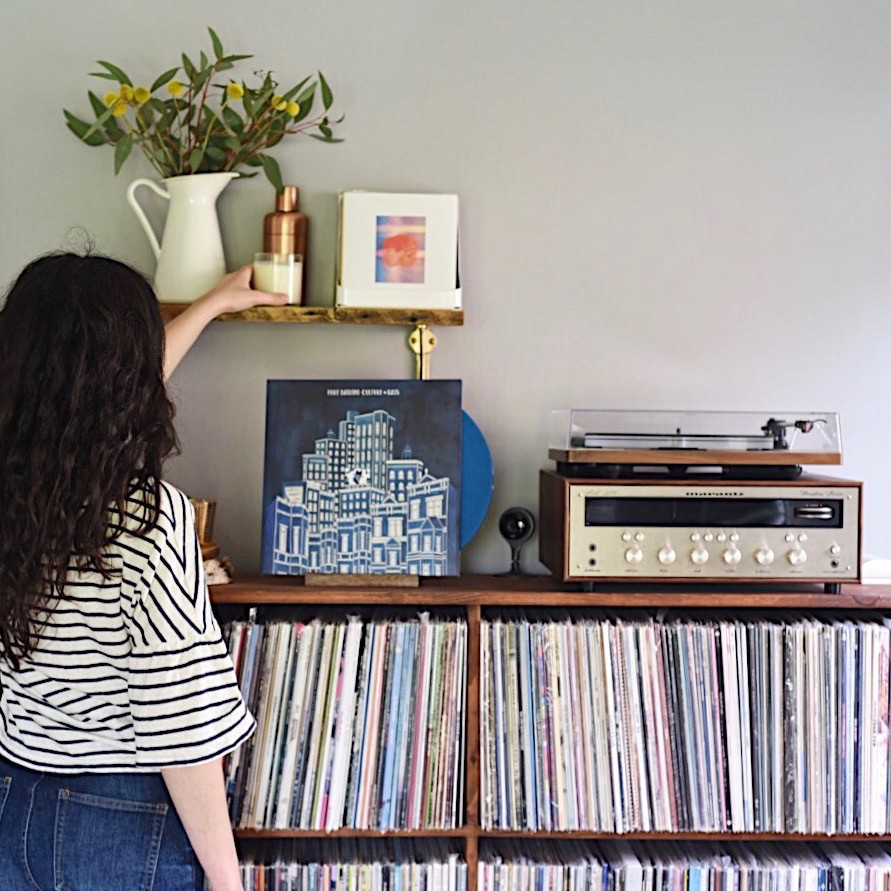 One of the many benefits of owning vinyl records, as opposed to digital music, is that they are tactile. You can hold them in your hands. And, of course, there's also that glorious 12" by 12" cover art. Plus, if it's a gatefold jacket, then 12" by 24" inner sleeve art. Indeed, record jackets are art that can be proudly displayed in your home as part of your home's decor.
There's just one problem. Where do you store those records? Particularly as your collection grows, collecting vinyl records means you'll need some thoughtful storage solutions.
Here are a few of our favorite options, broken down into four separate categories: individual record displays, record bins, record cabinets, and our pick for a good long term storage/moving option. Meanwhile, if you're looking to update your turntable, you'll want to check out our new guide to selecting the best turntable or record player.
Individual Record Displays
---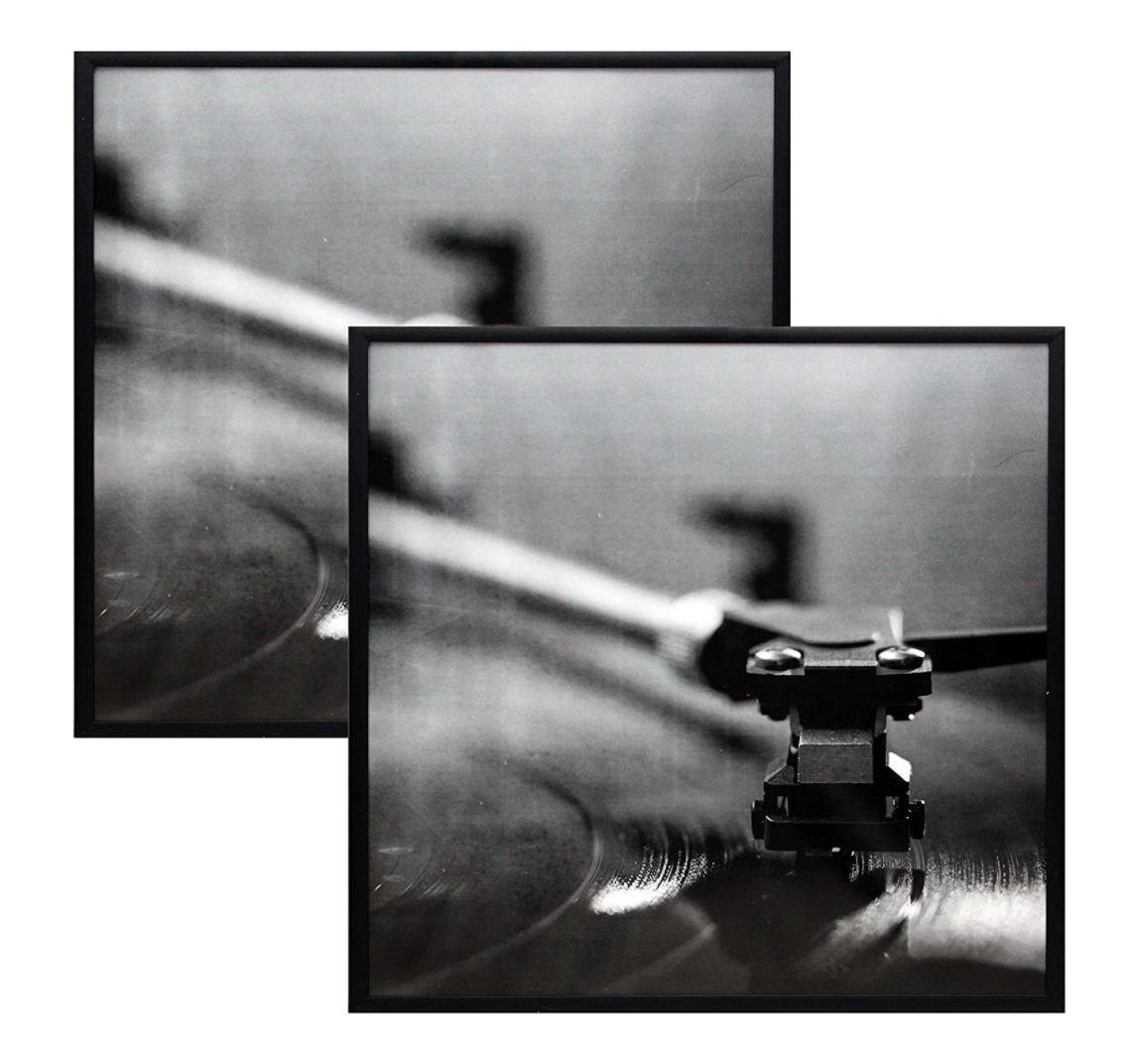 Album Frames: Album frames are just standard picture frames sized specifically to display vinyl records. These are a perfect solution for displaying album covers that you want to showcase on your walls like any other piece of art.
The only downside? It's not a practical solution for albums you want to play regularly since you'd have to take the entire frame off the wall and open it up to get to the record. If that's not an issue (because the record is expected to be for display only for example), then this is a great option for many people. Amazon sells a 2-pack of album frames for $22.99 each but you can find them at many places that sell picture frames.
---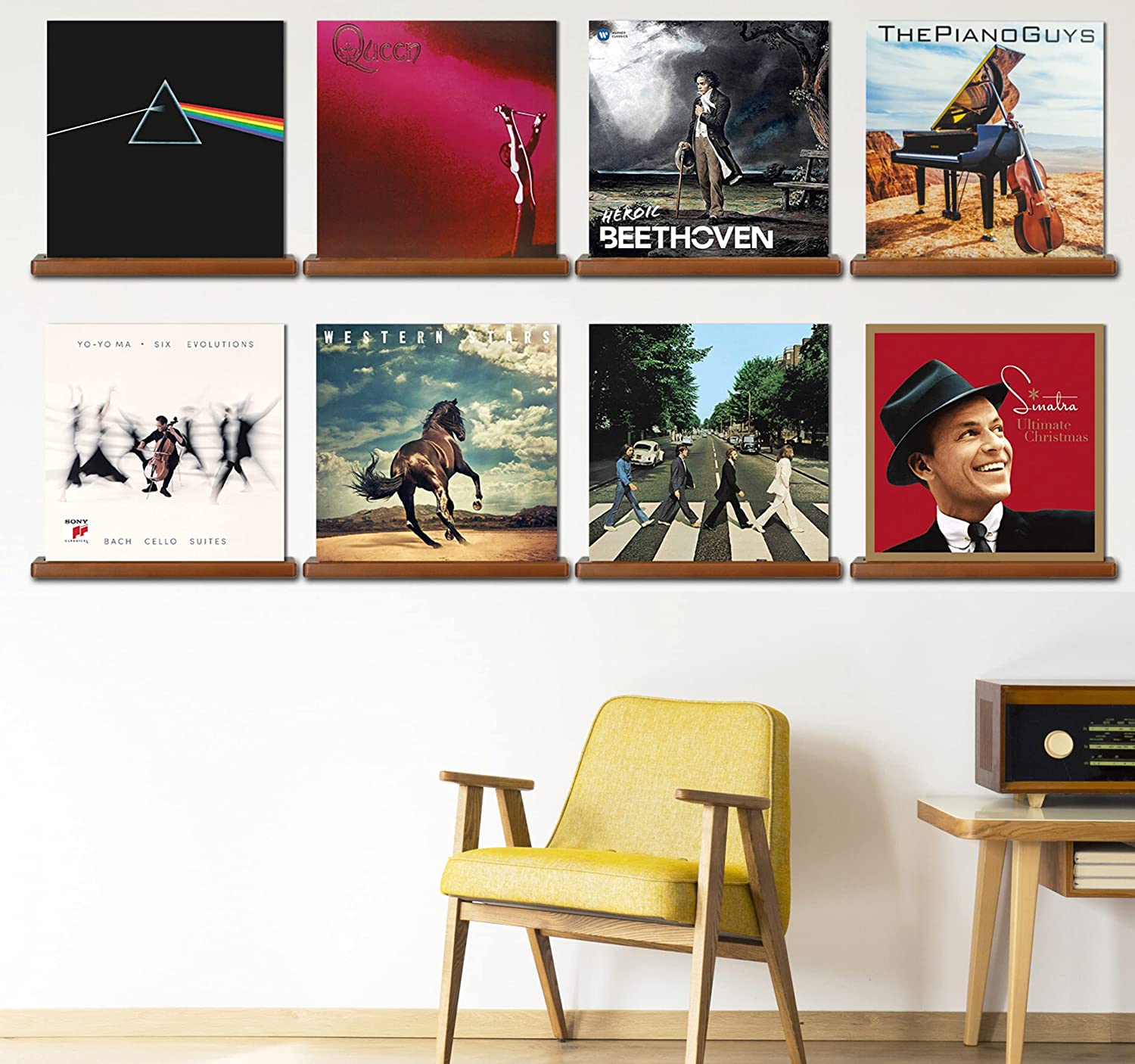 Record Shelves: These Record Shelves solves the issue I mentioned with album frames. Namely, it's easy to access and play the records you've put on display and, as a bonus, the ledge itself is very stylish. In fact, these shelves are available in three different wood colors (brown, espresso and natural). These are available for only $40 bucks for a set of 8 Record Shelves.
---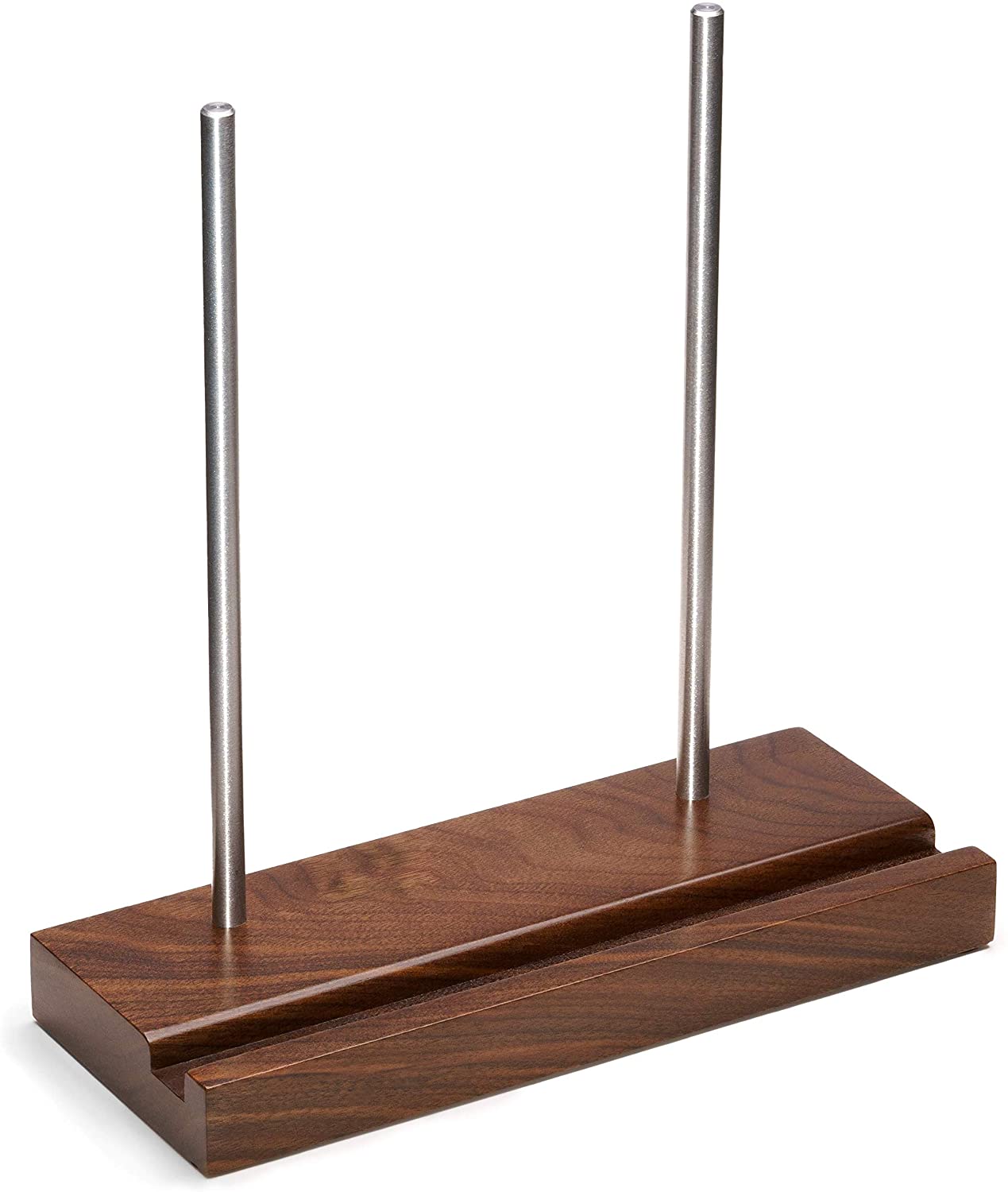 Wood Record Stand: Not looking to actually mount the record to your wall but want a way to display that beautiful album art? A Record Stand may be what you're looking for. It's attractive, simple and functional. It's available in Walnut or Oak wood types. We have one in our home standing on our record cabinet that we use to display the album we're currently listening to. They're less than $30 and you can buy one on Amazon.
Record Bins
---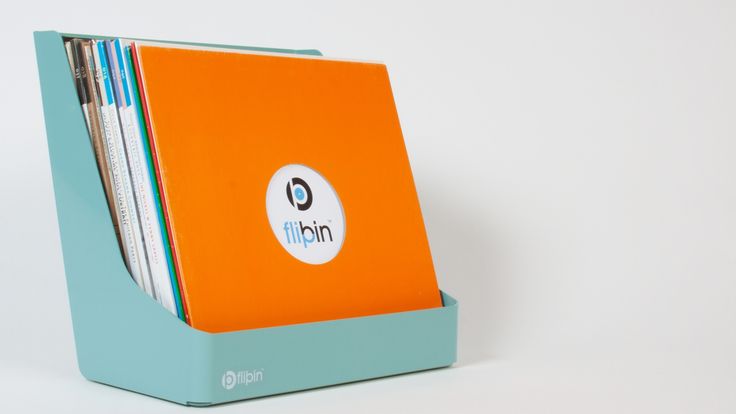 Flipbin: We're big fans of these beautiful, tabletop storage bins. They're super sleek and modern looking. They're available in ten different colors and super sturdy; they're made of aluminum with a powder coated finish. They offer two styles, the Model 33 (for 12" LPs) and the Model 45 (for 7" records). We have one of each model on display in our home. Get 'em here.
---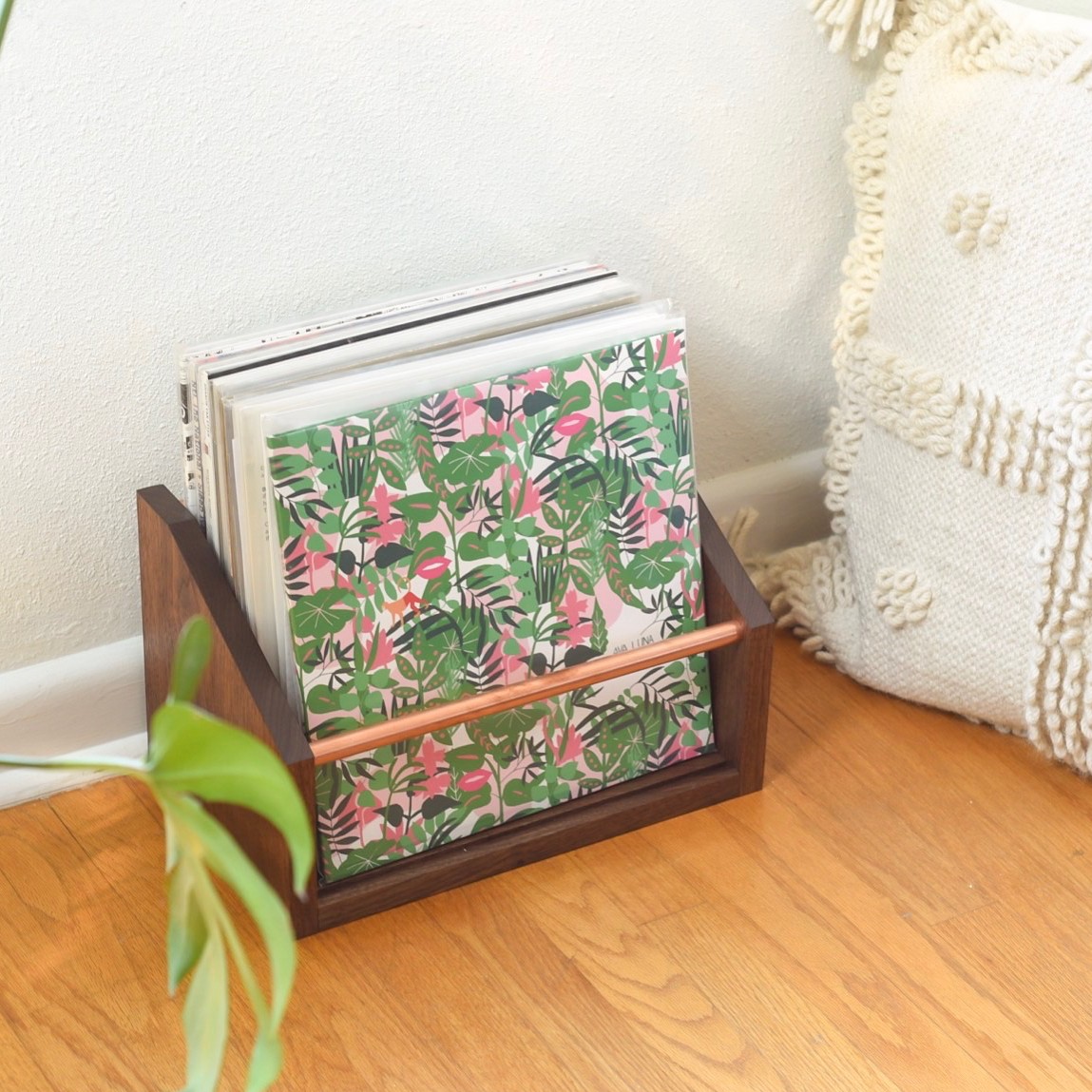 Prather Record Rack: The Prather Record Rack holds about 30-40 records and is absolutely beautiful. It's constructed with a wood frame (and, as usual, they offer a variety of wood options including poplar, walnut, cherry and maple) with a cross bar made from either wood, galvanized steel or copper. They offer both standing and wall mounted options as well as single and double sized options. Again, we have one that we love and use in our home. Select the one that suits you best here.
---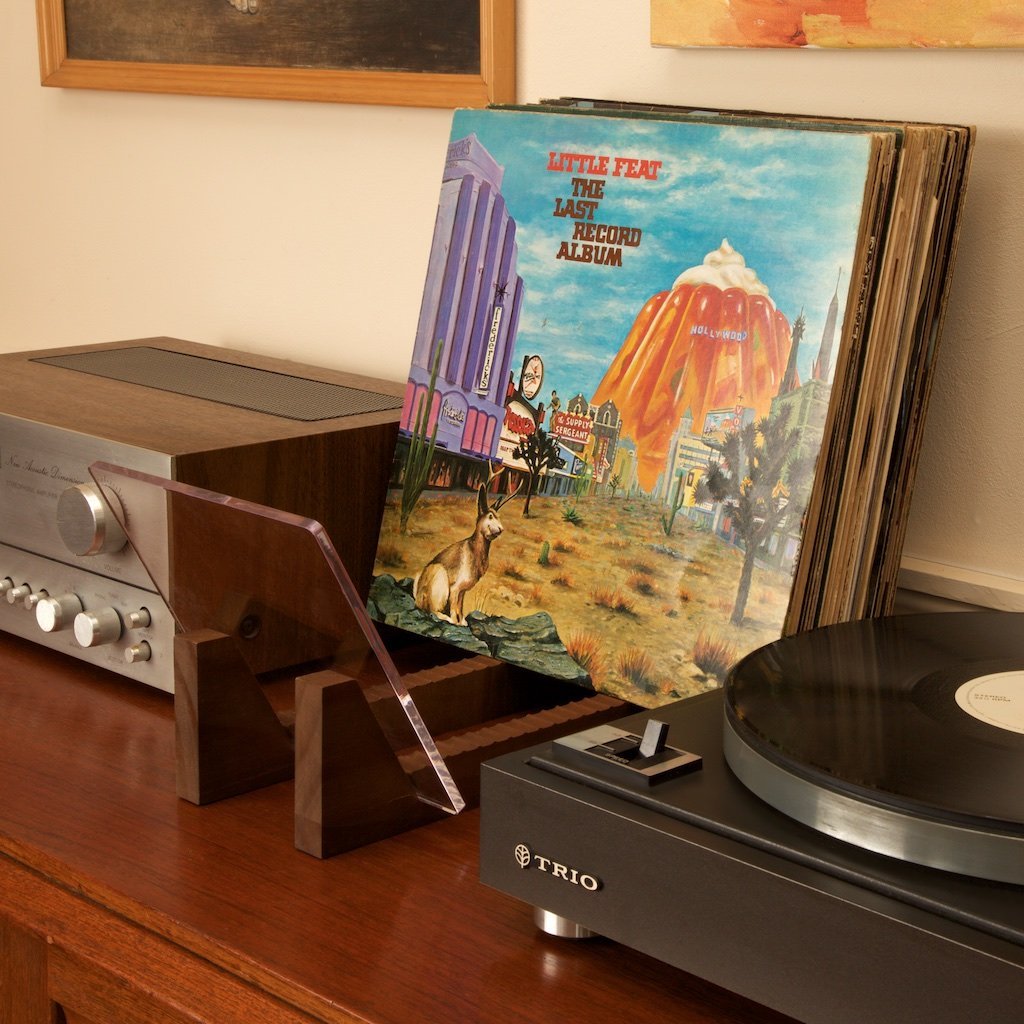 Kaiu Record Storage Holder: This simple piece features a solid wood base with clear acrylic ends that allows you to easily flip through your records and display the album art. It's available from Amazon for $32.99.
Record Shelving Units and Cabinets
---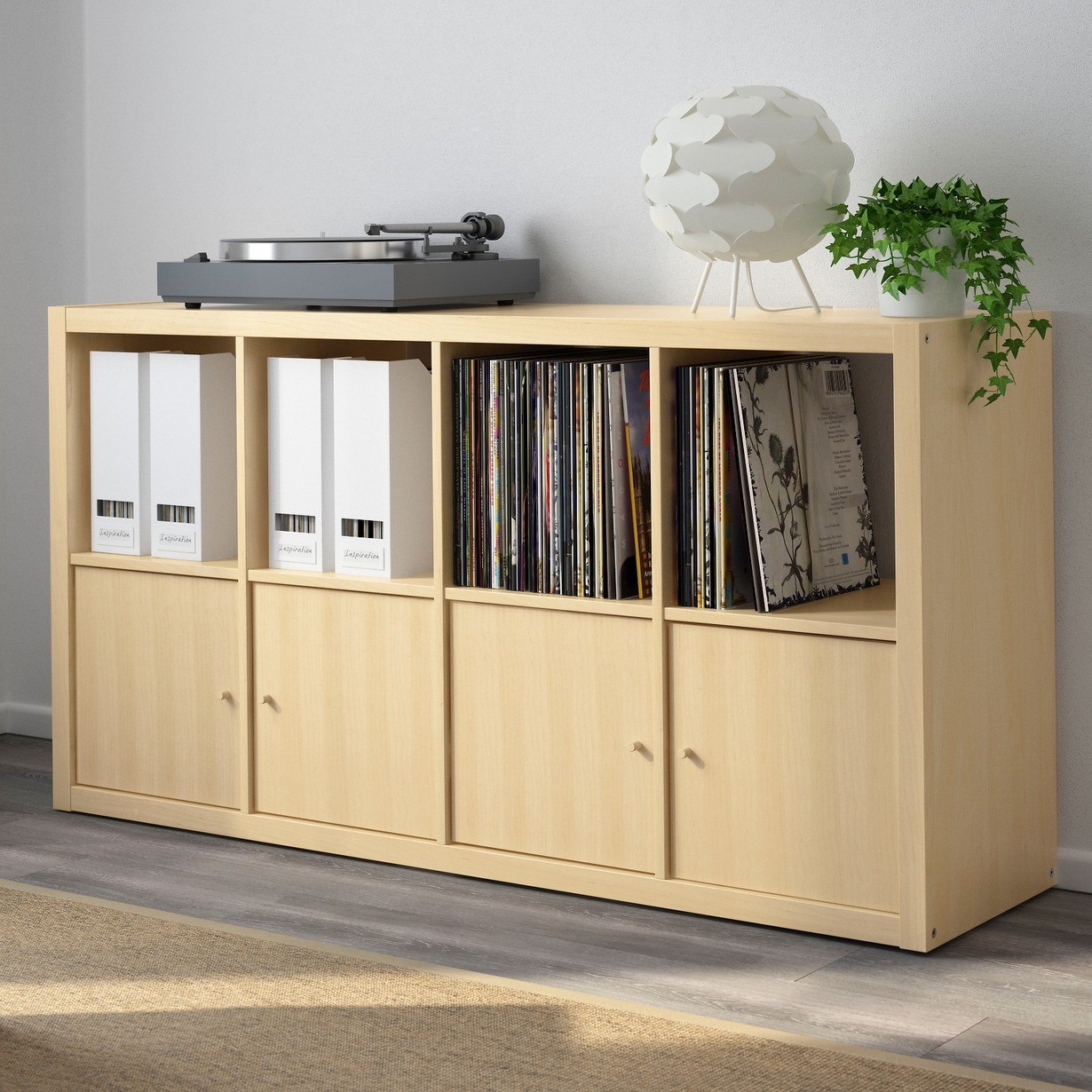 IKEA's Kallax: This simple shelving unit may be the most ubiquitous shelf used by record collectors worldwide. You can stand them vertically or horizontally. You can add doors. They're available in 9 different colors/finishes. And best of all, the shelves are the perfect dimensions for storing vinyl records. They're $79.99 from IKEA.
---
Modway Envision Mid-Century Record Storage Console: The Modway Envision Mid-Century Record Storage Console is a beautiful option for storing your records and comes in a host of sizes and options including wall-mounted options. The 37″ version is in the picture above and is available for $229 from Amazon.
---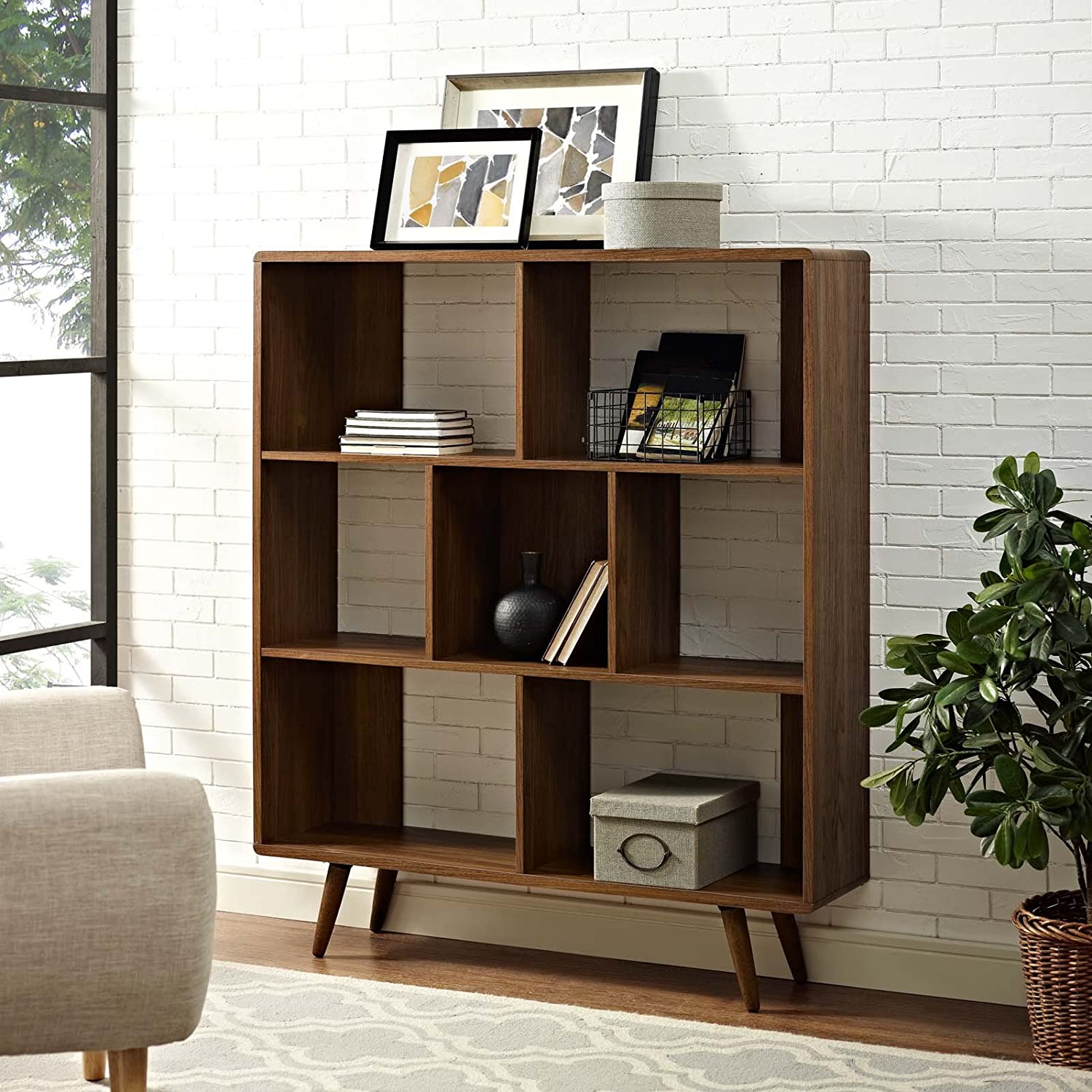 Modway Transmit Mid-Century Offset Cube Wood Bookcase: This is a beautiful mid-century style bookcase that can easily double as a 12″ vinyl record cabinet. It's currently available on Amazon for only $196.45.
---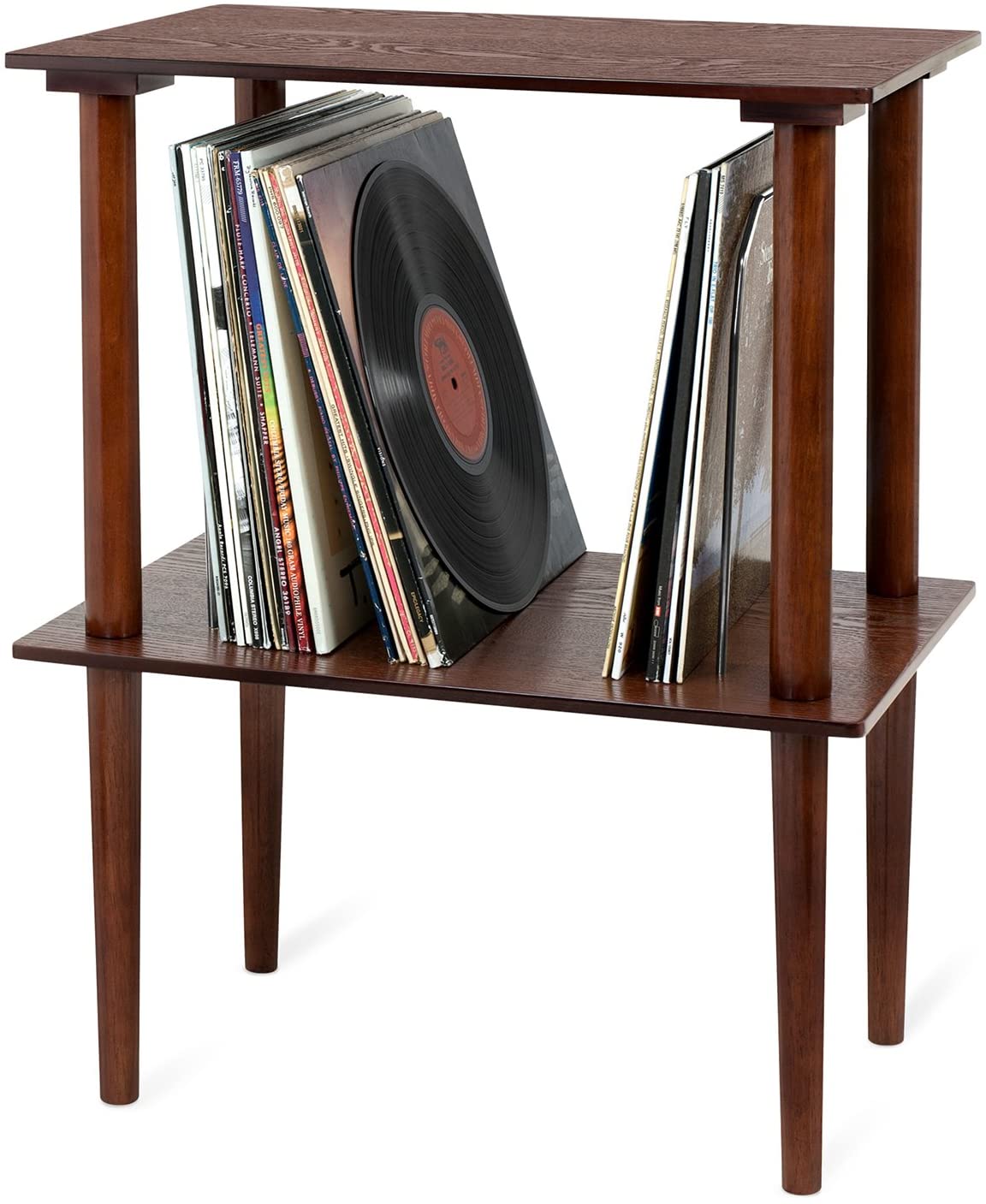 Victrola Wooden Stand: This is a nice, retro piece that works as both a side table and record storage piece. It'll hold about 50 LPs and is available in 5 different colors from Amazon for $79.99.
---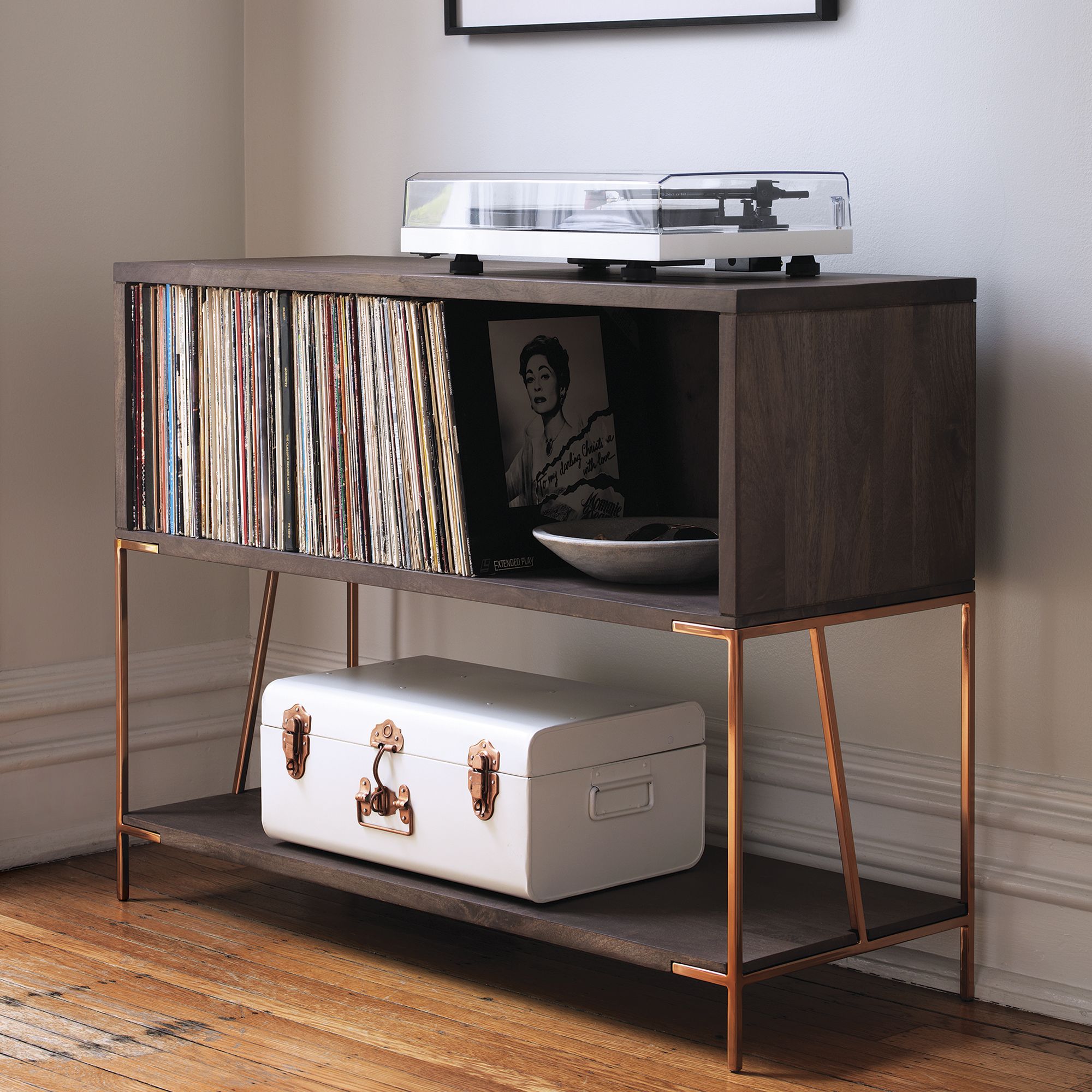 Dean Record Cabinet: The Dean Record Cabinet from CB2 is stunning, but somewhat pricey unless you're pretty committed to make your vinyl collection a focal point in your home. It boasts a mango wood shelf and thin copper legs. It's been sold out on CB2 for years now but we found it on this website too and so, so pretty.
---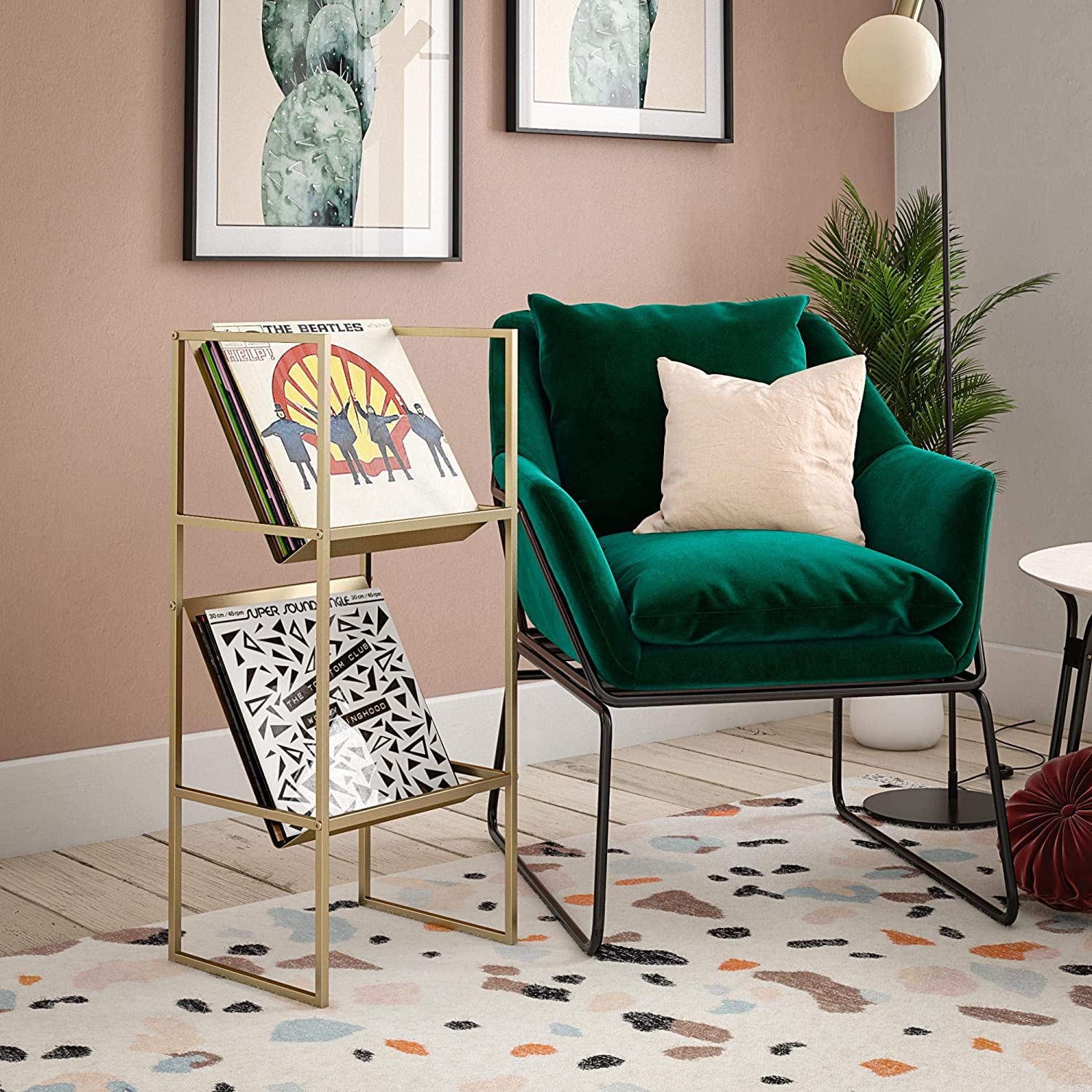 Helix Vinyl Storage Rack: This vintage-inspired metal storage rack offers two pockets for storing and displaying your vinyl. It's a relatively space efficient option and the retro design would look good in many homes. The Helix Vinyl Storage Rack in available from Amazon for $76.47 in your choice of black or gold.
---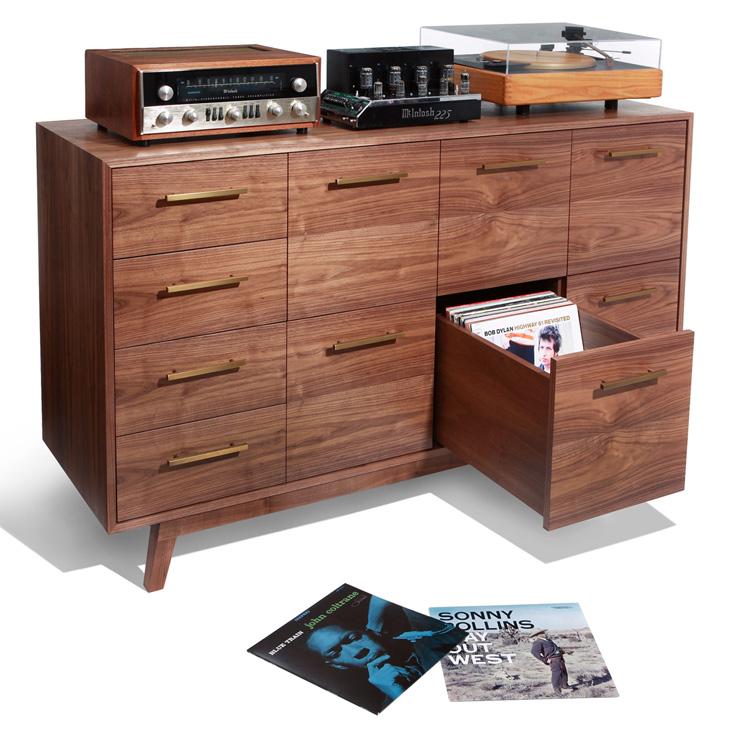 image: Atocha Design
Atocha Design: If budget is no option then you'll definitely want to take a peek at the record cabinets from Atocha Design. Their customizable, made-to-order 8-drawer Record Cabinet is the stuff dreams are made of for hard core collectors. They start at just over $5000 and can be ordered directly from Atocha Design.
---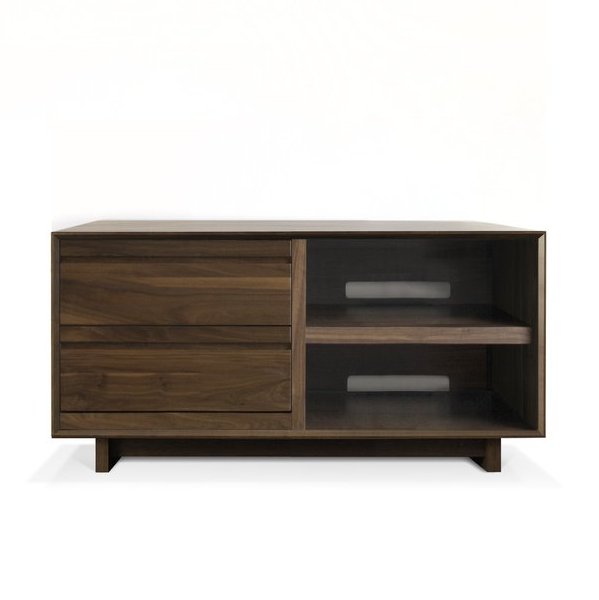 image: Symbol Audio
Aero Storage Cabinets: With their solid maple cabinets and unique swivel drawers, the cabinets by Symbol Audio are pure eye candy for audiophiles. Prices start at around $3000 for their LP cabinets and are available directly from their website.
Long Term Storage / Travel Case
---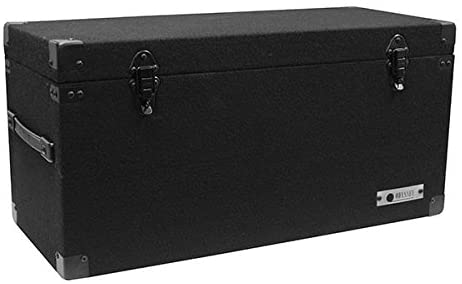 Odyssey Carpeted Storage Cases: One of the trickiest aspects of record collecting comes up when you need to safely move or store a sizable collection. When we moved from San Francisco to Seattle, we used a few of these to safely transport my 800+ record collection and they worked like a charm. They may not be particularly attractive but they're very heavy duty and durable and will protect your collection like nothing else on the market. Prices ranges depending on the size you need but you can find them on Amazon.