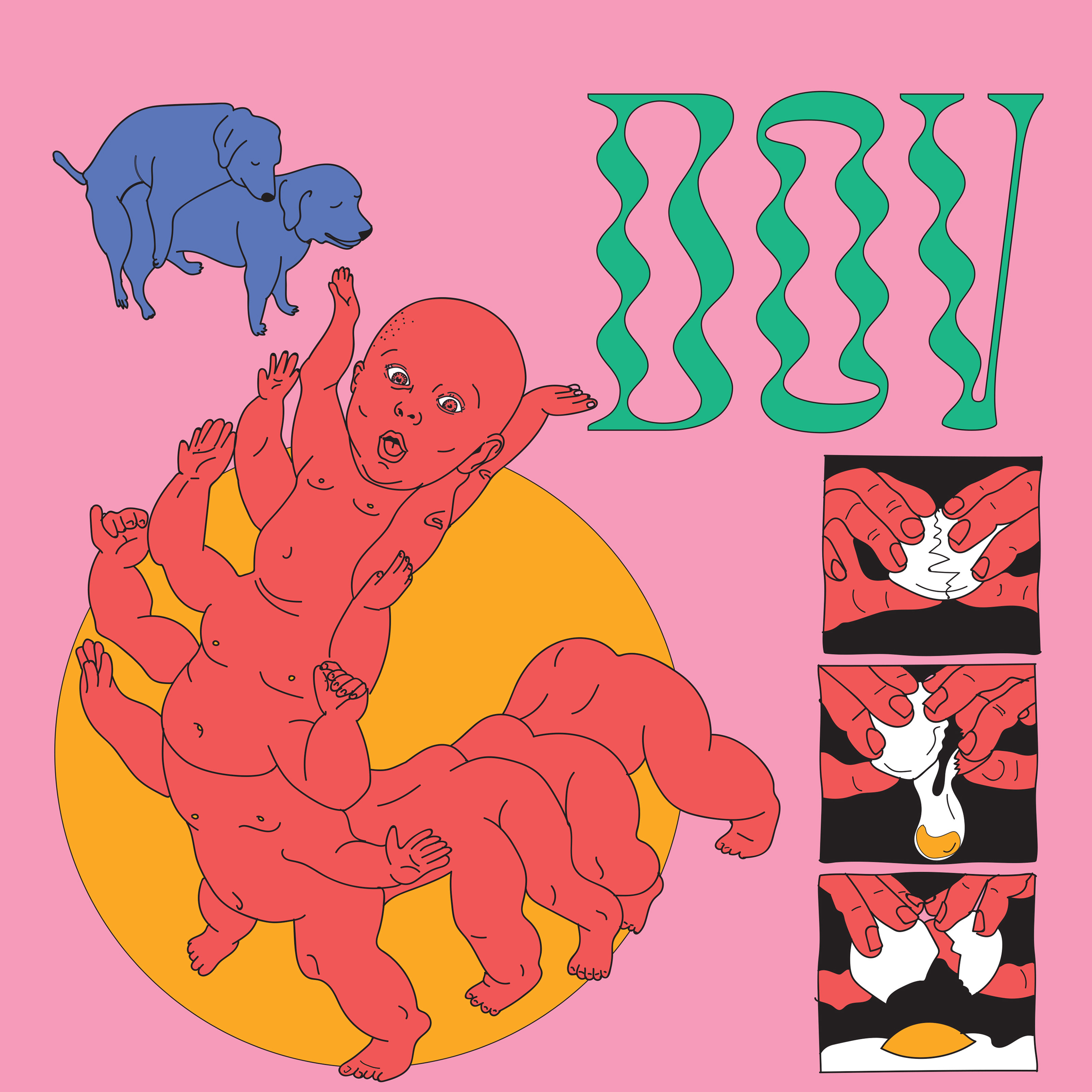 This month we're excited to feature NYC-by-way-of-Tel Aviv "queer pop" multi-instrumentalist and producer DOV (formerly Dov Eagle). He describes his brand of evocative, textural pop as "encapsulat[ing] his experience as an LGBTQ immigrant searching for love and acceptance and eventually finding it in himself."
Through the course of a pair of EPs of intoxicating, dark pop, the Israeli songwriter has firmly established himself as an artist to watch. Indeed, he's already been championed by The Line of Best Fit ("music that glistens with contrasting textures"); Clash ("striking, deeply original work, at once pop but also deeply alien"); Complex ("a bolt of lightning piercing the grey November weather with his bright and enticing brand of alternative pop"); and Earmilk ("a visceral escape from the mundane").
We're featuring a collection of four darkly glistening vibes on this month's vinyl that, taken together, speak to the range of DOV's unique vision.
The collection opens up with the whirring ambiance and bubbling trip hop beats of the slick cut "Reciprocate." Featuring the bright, tender croon of London-based Vaughan, it's a visceral and swooning piece of noir-tinged indie pop. You're going to love this one.
It's followed by the crystalline ambiance and skittering, circular rhythm of the previously unreleased jam "It Feels Right." It's built around a background of tense synth and glittering percussion as DOV gently sings, "In my heart I know it feels right." It builds at a deliberate pace like an eagle soaring high above the ground before finding closure in a neon-lit bevy of bright, stuttering synths straight out of the Upside Down.
The b-side kicks off with the single "Be Your Lover." It's a glitchy, plaintive song that DOV has described as being about unfulfilled love: "I wrote the song about an experience I had meeting someone when I visited a different country, with whom I totally fell in love. The whole time, though, I felt like the distance, an ocean apart, would keep this love from becoming a reality . . . It's about that strong feeling of losing something you never actually had."
The collection closes out with a track featuring regular collaborator and fellow Israeli vocalist Tesha, "Mind High." It sails open with deep growling bass and Tesha's sharp, distinctive croon. Blinking tones and clattering handclaps alternate as Tesha sings, "I wish that heaven was as simple as a shot in the head."
It's a singular collection and one we're very proud to share with you. We pressed the standard edition of this month's vinyl on kelly green vinyl alongside a deluxe edition on yellow and white a-side/b-side vinyl for subscribers who've been with us for a year. This release is available exclusively through our Pairings Box and Coffee & Vinyl subscription services.