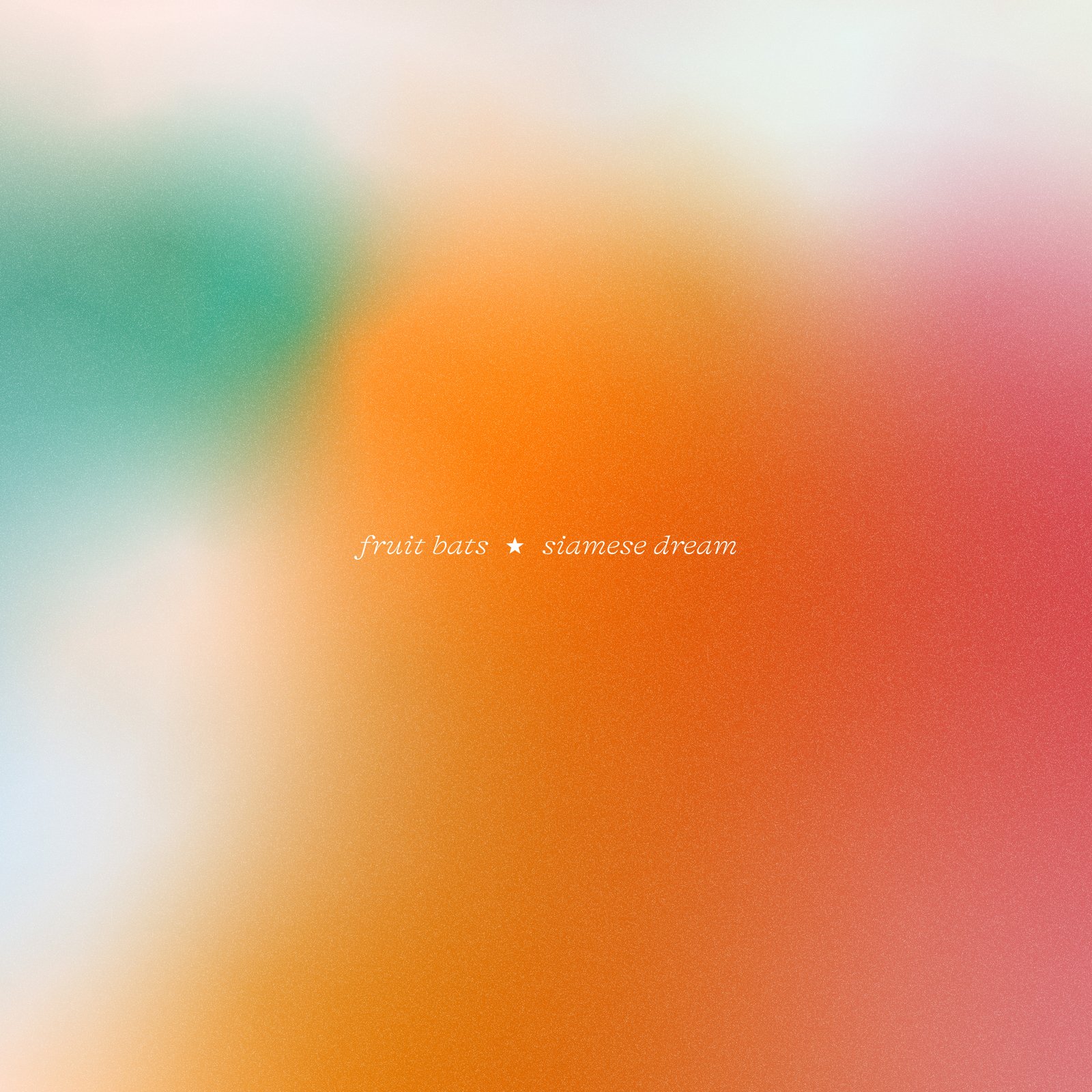 We're excited to announce the next installment of our SOUNDS DELICIOUS series and it's a big one. Ready for it? Fruit Bats have reimagined Smashing Pumpkins' iconic Siamese Dream in its entirety. And, yeah, it's goooood. Like really, really good. But you don't have to simply take our word for it. You can listen to his cover of "Today" below (or anywhere you like to stream music).
The recording project of songwriter and multi-instrumentalist Eric D. Johnson, Fruit Bats has been one of the most consistently rewarding artists over the last two decades. For example, last year's Gold Past Life was easily one of the year's best albums. For his take on Siamese Dream, Johnson really raised his flag on the mast and took these well-known and beloved tracks in new and rewarding directions. We're so proud to have a part to play in sharing this album with you.
Here's what Eric had to say about Siamese Dream:
In 1993, I was the prime age to be swept up in alternative radio. But truth be told, while I loved Nirvana and Jane's Addiction, in my heart I was still secretly wearing a hole in my cassette copy of Steve Miller's Greatest Hits (74-78). Somehow, Smashing Pumpkins spoke to all sides of me – angsty on the surface but really filled with a kind of Midwest mysticism that spoke directly to my seventeen-year-old kid-from-Illinois brain. It's also the first tape I ever listened to while driving a long distance alone. I'm pretty sure my version of this album is based on subconscious memories of that drive.

I played all the instruments on this. And no, of course I'm not going to be able to recreate Billy Corgan's crushing, epic guitar tone. Nor could I dream of touching Jimmy Chamberlain's floaty (yet ever-shredding) drumming. This version is all about hazy memories for me, and how Corgan's brilliant pop hooks can travel through time and exist in any possible instrumental configuration.
Fruit Bats' version of Siamese Dream is only available by subscribing to our SOUNDS DELICIOUS vinyl record club. In addition to a deluxe edition for members who have been with us for at least 12 months, it's available on pumpkin orange vinyl for members and gift orders of 6-months or more (while supplies last) and on black vinyl for all other orders. As always, each copy comes packaged with an MP3 digital download of the album. It's also limited edition – so act fast!
That's the gorgeous album art you see above, designed by the super talented Morgan Keys. Take a listen to Fruit Bats' cover of "Today" below:
If you missed it, don't sleep on Fruit Bats' 2019 LP Gold Past Life. If you're already a fan or looking for more Fruit Bats you'll definitely want to check out his new live album Found a Round Stone: Live in Portland as well. Big thanks to Dean and our friends at Merge who helped make this happen.