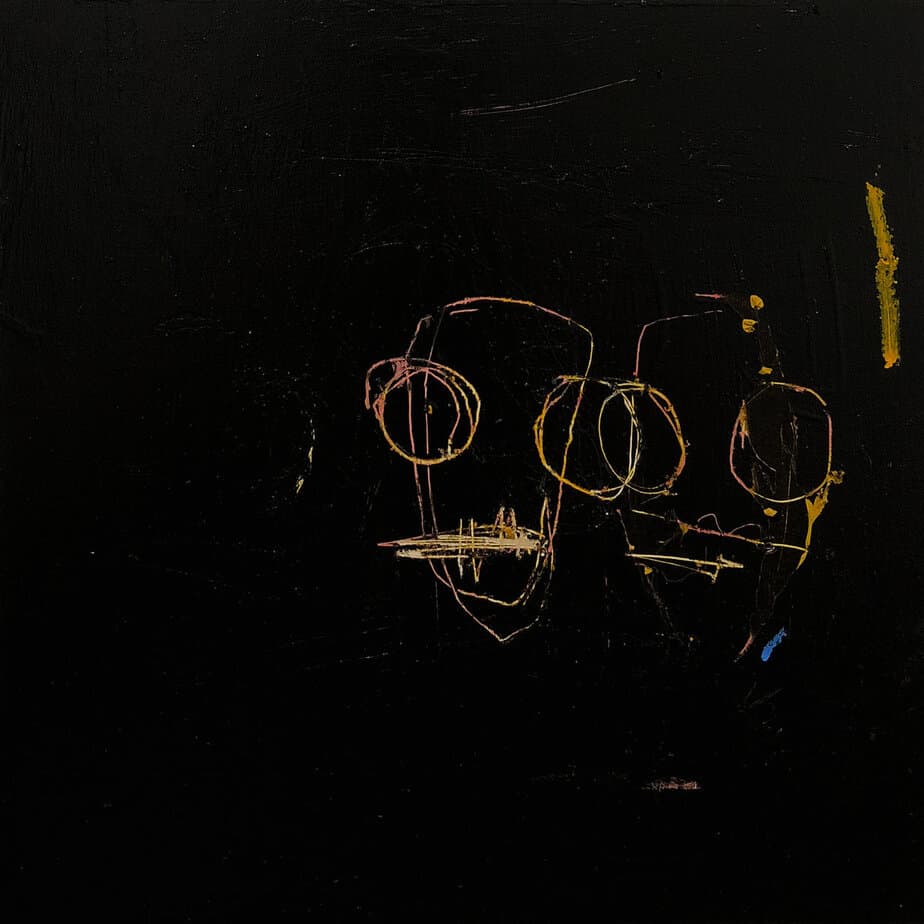 Even in the music industry, which is rife with hyperbole, it's not often that mainstream publications and music blogs alike refer to a brand new artist as "mind-blowing." And yet with barely a year's worth of demos and assorted singles under his belt, Los Angeles-based rx Soul is already broadly hailed as "fully formed," "sophisticated," and "spellbinding." And not without good reason either.
I listen to a ton of music for Turntable Kitchen and it has been increasingly rare for me to get my hair blown back. Nonetheless, that was my experience listening to rX Soul for the first time. His production, his vocals, and his arrangements were all equally impressive and unique. It was enough for me to want to get him signed up for a Pairings Box release immediately.
What I wasn't expecting was that rX Soul was ready to go all in on this release. He recorded and mixed all new songs for his Pairings Box feature. And, sure, I may be biased but I strongly and honestly believe this is some of his best work yet.
The a-side features three tracks that all sort of flow together as a whole. The trio kicks off with the smooth and funky groove "Spent." It's a dark, glossy vibe with a disturbing but catchy hook, "Gas, money. Cash money. Time's running. Food, nothing. Clothes, dirty. All I have I spent with you." Those two themes – troubled romance and just barely scraping by – underline most of the music in this collection.
For example, "Here We Are" is a woozy r&b jam with a blinking ambiance and deliberate pace to accompany rx Soul as he croons, "Lord only knows where you go when you fall asleep at night. Are you building better lives? I wouldn't blame you."
While the third track on the a-side, "Wish," acts as a sort of essential outro that builds hope to counter the down-and-out themes from the earlier tunes, "We're going to get back. We might even grow. I wish you could know what I know."
The b-side opens with the layered, disco-tinged single "Keep Us Alive." It's bright, propulsive and packed full of bittersweet hooks, "I get lost sometimes. I lose track of my mind. I get lost, most nights, working hard to survive. I get down, somehow, on my way uptown."
Finally, the collection closes out with the ballad "Moondog." It'd be hard for me to pick my favorite track from the collection but if I were pressed there's a decent chance I'd go with this one. It's a relatively straightforward track with gently strummed electric guitar and spiraling atmospherics, but it's absolutely delicious nonetheless.
At the time of writing this collection of music is only available via the Pairings Box vinyl and isn't available to stream digitally (so no samples to share). Instead, take a listen to the recently released single "To the Night" for an idea of what to expect.
We pressed the standard edition of this month's vinyl on gold vinyl alongside our deluxe edition for subscribers who've been with us for a year. This release is available exclusively through our Pairings Box and Coffee & Vinyl subscription services.