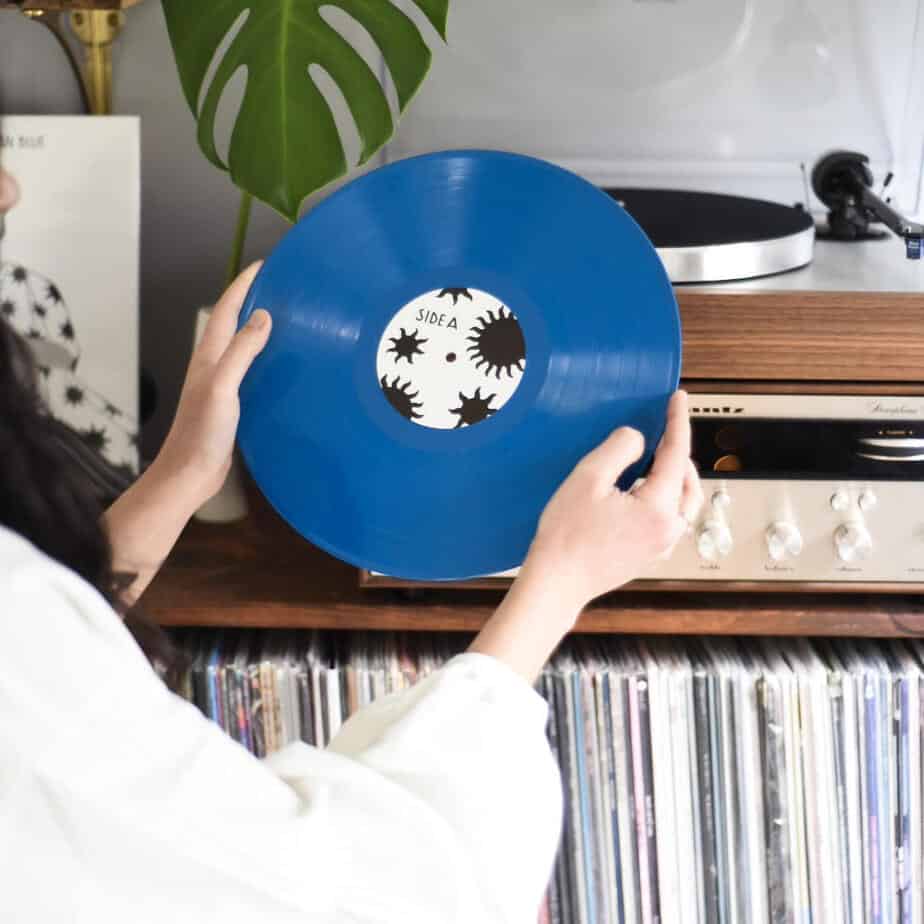 KEXP has become a part of our everyday life ever since we moved to Seattle, so it was an honor to have the latest single from SOUNDS DELICIOUS premiered on air yesterday by Troy Nelson. Our latest is a cover of Dennis Wilson's "Time" performed by Local Natives' very own Chewing (a.k.a. Nik Ewing).
It's a funky, sparkling little groove that opens along a vast, desolate space built with a twinkling melody and Natives' Kelcey Ayer's pensive crooning. At about the half way point, Nico Segal enters the mix laying out some tense, moody trumpet blasts before the whole thing gives way to some dirty bass bumps sewn up tightly to Segal's brassy chops. It's a slick, vibrant reimagining of the Dennis Wilson tune.
Here's what Nik Ewing had to say about covering Pacific Ocean Blue:
"With zero hyperbole, driving across LA can take half an hour or four days. One of the more manageable times I drove across the city, it took me 37:15, the length of Pacific Ocean Blue by Dennis Wilson. Like many important first album listening experiences, the entire environment surrounding that listen burnt into my memory. It was like that sad, dark album was made specifically for that specific sad, dark drive across LA. A haunted, outcast Beach Boy who still sung simple Beach Boy lyrics like'I'm sorry, I miss you' but whose weathered voice is painfully more honest without the hollow late 70's shine from his band (who seemingly didn't miss him that much).
"I really love when artists give their own radical take on a song (Jukebox by Cat Power is criminally underrated IMO). Luckily this album isn't as 'sacred' as if I covered Pet Sounds in its entirety, which allowed me a lot more liberty. I wanted to re-imagine this album in a much darker and ambient context: to flow like a lost mixtape, to sound cohesive with all the voices (and trumpet, hi Nico!) weaving in and out throughout (and obviously I couldn't NOT have my band contribute beautiful, lush harmonies to a Beach Boy cover album)."
The image above is another sneak peak at the beautiful cover art designed by Seattle-based illustrator Teresa Grasseschi. This one is pulled from the inside spread of the gatefold jacket.
Chewing's version of Pacific Ocean Blue is only available by subscribing to SOUNDS DELICIOUS. In addition to a deluxe edition for our Kickstarter supporters, it's available on sea blue colored vinyl for recurring subscribers and gift orders of 6-months or more (while supplies last) and on black vinyl for all other orders. As always, each copies comes packaged with an MP3 digital download of the album. As always, it's limited edition – so act fast! We're shipping this one now.