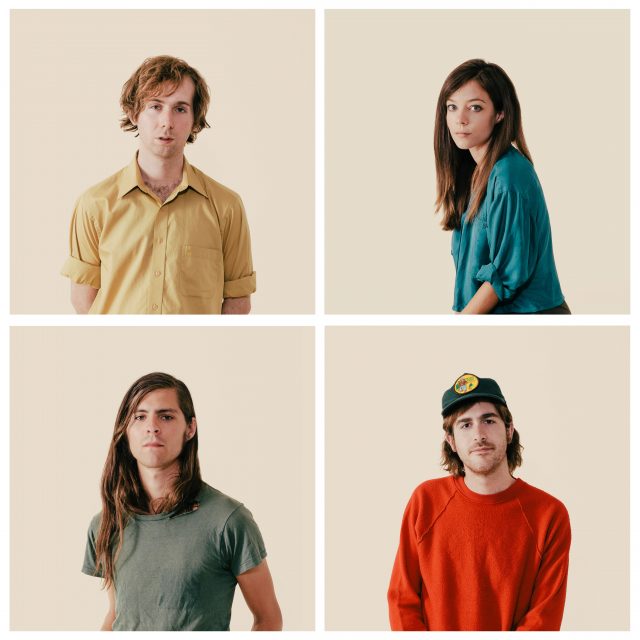 We're excited to share Quilt's take on the opening track "Sister Brother" from F.J. McMahon's Spirit of the Golden Juice. The original is often considered a highlight from the album and Quilt's version will likely prove to be a fan favorite as well.
McMahon's message of unity and compassion in "Sister Brother" is as relevant today as it was when he wrote it in 1969: "It's hard seeing farther than the time at hand / But can you see tomorrow in this land? / It won't be very nice to see if we can't."
It's the second single from Quilt's full album cover of McMahon's nearly lost masterpiece. You can hear their version of "Black Night Woman" here as well.
Spirit of the Golden Juice was written in 1969 by F.J. McMahon after returning from service in the U.S. Air Force and serves, in part, as a chronicle and commentary of his time serving in Vietnam, Thailand and the Pacific Islands. The "golden juice" in the title was a reference to I.W. Harper bourbon which McMahon described as "the fuel of the times."
It wasn't widely released at the time with most copies being handed out by McMahon as he hitchhiked from California to Texas. Indeed, it would be decades before it was rediscovered and hailed by critics as a masterpiece filled with timeless protest songs balanced against freewheeling melodies. The themes and ideas McMahon shared prove as powerful and relevant today as they were when the album was originally written nearly 50 years ago.
Quilt said of the album, "Once in a while you find an album that you can listen to anytime, anywhere and get swept away in the current regardless of your surroundings. Spirit of the Golden Juice is one of those albums, and one that we have all enjoyed together as a band in the van on tour."
Quilt's version is only available by subscribing to SOUNDS DELICIOUS. In addition to a deluxe edition for our Kickstarter supporters, it's available on super limited olive green colored vinyl for recurring subscribers and gift orders of 6-months or more (while supplies last) and on black vinyl for all other orders. Only 1000 copies were pressed in total! These are expected to ship mid-September.